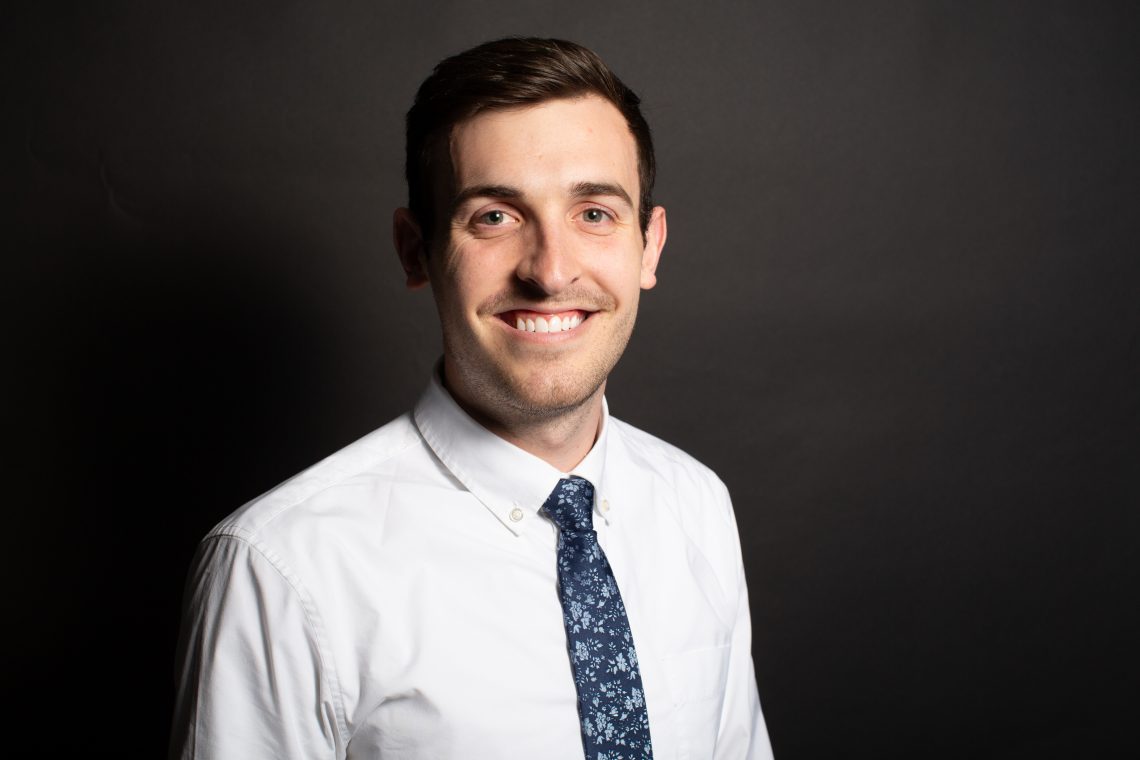 Once upon a time, Brandon Harnos wanted to be an airplane pilot so he could, he says, "view nature and the world from a different perspective through the cockpit." Here, this year's recipient of the Morton L. Kimmelman Memorial Award for Student Leadership in Organized Optometry and the College of Optometrists in Vision Development Award for Excellence in Vision Therapy shares how he grounded his childhood career aspirations and found his higher calling.
Degree: Doctor of Optometry (2019)
Hometown: Wayne, Michigan
Undergraduate Education: University of Michigan, Ann Arbor — Biopsychology, Cognition and Neuroscience (2015)
Leadership Positions: SPECtrum founder and president (2016-2019), Class of 2019 president (2015-2016)
How did you know that optometry was your professional calling?
Upon entering undergraduate school, I [knew I] wanted to attend medical school. After my first semester, I was confused about what career path I wanted to pursue as I also thought about becoming a teacher because I loved school, learning and building relationships with my peers. During this time of questioning, an optometrist spoke to a health scholar program I was a member of, and I was fascinated with the idea of sight and excited about the overlap that the field had with teaching, as there is the [constant] ability to form relationships with your patients and educate them on their health.
What was your favorite course at SUNY Optometry?
Ocular Disease with Dr. Mitchell Dul. He taught me how to think more clinically and to take a step back and approach clinical problems from a broader perspective and he taught me how to not become hyper-focused on the details. I believe his class was the pinnacle starting point for my transition from student to clinician.
Outside of the classroom, what were some of your activities at the College?
I held many leadership positions, but the most important to me was creating SPECtrum, the first LGBT+ club at any independent college of optometry in the country. Since its initiation, two other schools have implemented LGBT+ clubs. The purpose of the club was to broaden perspectives, understand beliefs and their influences from various backgrounds, to realize that what makes us different, makes us unique—and that we all have more in common than what meets the eye.
What are your post-graduation plans?
I will be working at an OD/MD practice. What is special about this site is that it is also a SUNY Optometry fourth-year externship site. Therefore, I will be able to continue my passion for teaching through interacting and educating students on their rotations. I am also teaming up with my mentor to give lectures to other doctors and health care providers.
Media Contact: Amber E. Hopkins Tingle, 212.938.5607, amber@sunyopt.edu