The assistant clinical professor and international programs coordinator shares her mission to provide eye care to an underserved parish in Jamaica.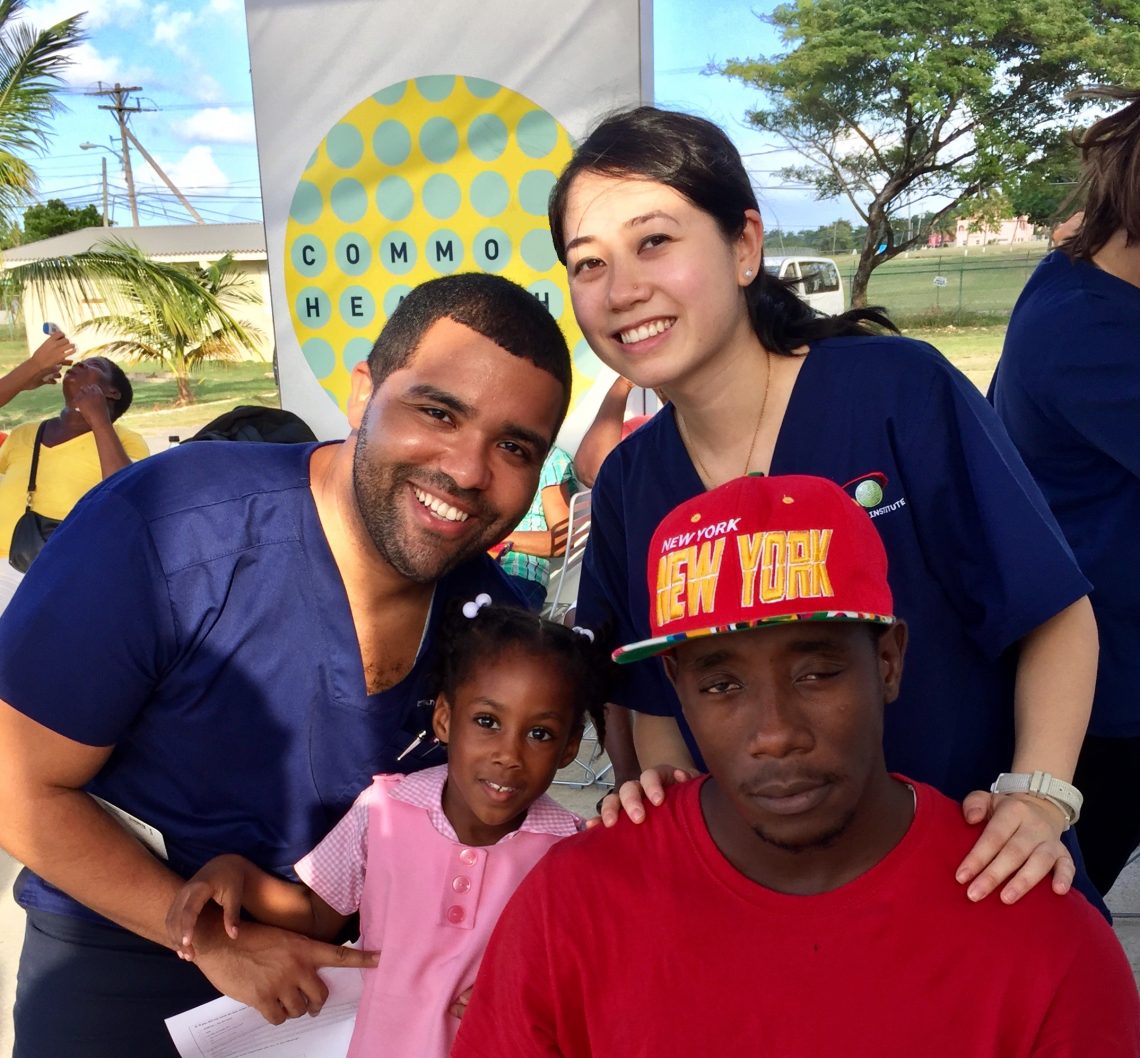 Most optometrists cite the opportunity to serve patients as the reason they got into the field. But few exemplify that dedication to service like Dr. Jennifer Hue '13, assistant clinical professor and international programs coordinator for SUNY Optometry.
Dr. Hue celebrated Thanksgiving 2018 with her third trip to Hanover, Jamaica, where she participated in an optometry mission trip with The Eye Health Institute. The nonprofit organization has returned to the same rural clinic to provide comprehensive eye care, including surgical referrals, glaucoma treatment and made-to-order eyeglasses for two decades.
She connected with the organization during her primary care residency at the College. "They also work alongside the Ministry of Health to promote the profession of optometry, which is not well defined in Jamaica, with the goal of providing more frequent access and long-term care," she says.
It's a mission Dr. Hue has taken on as her own, but she is not alone. SUNY Optometry third-year students Constadina Manettas and Monique Mohammed and Christian Alberto, who is the College's associate director of admissions, joined her most recent trip.
"I was inspired by the immediate camaraderie and the tireless drive of each team member to provide help in any and every way possible," says the OD/MS program alumna. "They all felt that they gained perspective and appreciation for the global needs of eye care, which I know will translate into their everyday work."
This willingness to stretch and serve are what Dr. Hue likes most about the College, where she trained and has spent her entire career. "I am constantly motivated and inspired by the commitment to patient care in the local and global community. The number of students who are interested in participating in eye care missions continues to increase each year," she says.
Dr. Hue puts her clinical interests—primary eye care, specialty contact lenses, community and international eye health—to good use during these trips. But her connection to Jamaica makes this mission extra special. "My father was born and raised in Jamaica, and I grew up hearing about the culture, the dialect, the friendly people and eating the traditional dishes," she says. "As a first generation American, I am fortunate to be able to return to my parent's home country to provide a service that is needed."
Media Contact: Amber E. Hopkins Tingle, 212.938.5607, amber@sunyopt.edu