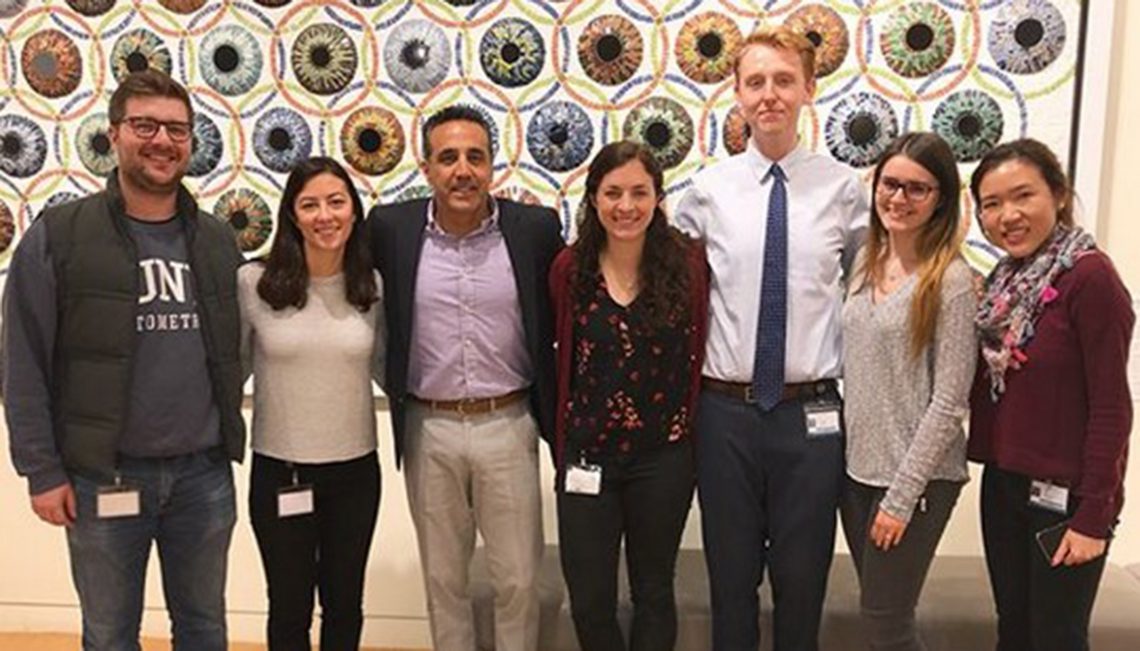 Many students are drawn to optometry because the profession can be practiced in a number of settings, from hospitals to schools to private practices.
One SUNY Optometry group, the Student Optometric Association for Private Practice (SOAPP), helps students acquire the skills they need to create their own businesses. The organization hosts lunchtime practice management seminars, evening workshops and networking events with ODs and other industry professionals.
"Our mission is to inspire optometry students to pursue private practice. We connect our peers with networking and career opportunities and instill confidence," says SOAPP president Erin Lutley, who began her work with the organization as first-year student liaison, and enjoyed it so much that she applied to be the organization's president. The role has allowed her to serve as a central resource for her entrepreneurial peers. "It has also allowed me to meet, share ideas and work with colleagues in the profession to strengthen the practice management education of optometric students."
Dr. Matthew Bovenzi '14 is the group's faculty advisor and section chief of primary care at the University Eye Center. He was a member of the club as a student and was asked to advise the group after giving a popular lecture on personal finance when he joined the SUNY Optometry faculty.
Dr. Bovenzi feels SOAPP programming is important for all students as the events provide a well-rounded experience and can inspire career goals. "There are many aspects of practice ownership and finance that are not an explicit part of the curriculum, as business ownership isn't a requirement to earn a Doctor of Optometry degree," he says. "Educating students about private practice can give motivated students the tools and inspiration they need to stay in the game."
Ms. Lutley, who plans to open her own practice after graduation, agrees. "Like any small business, willingness to work hard and sacrifice can be rewarded with financial growth and personal satisfaction. With your own private practice, the sky's the limit! "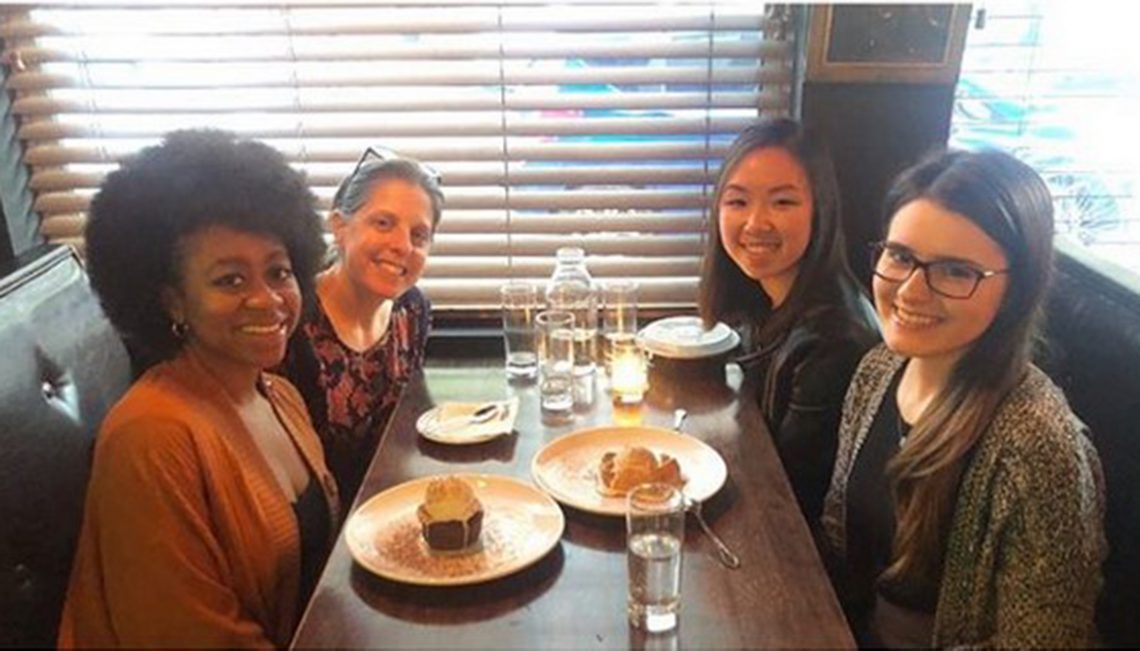 SOAPP holds lunch meetings and seminars every one to two months. The organization's current offering is the Dining with Doctors series, during which optometrists take small groups of students to a meal to help hone their communication and networking skills.
Media Contact: Amber E. Hopkins Tingle, 212.938.5607, amber@sunyopt.edu