National Cyber Security Awareness Month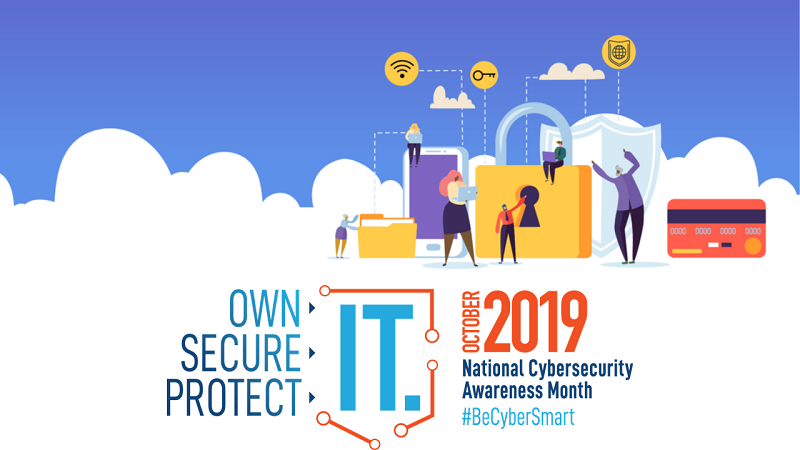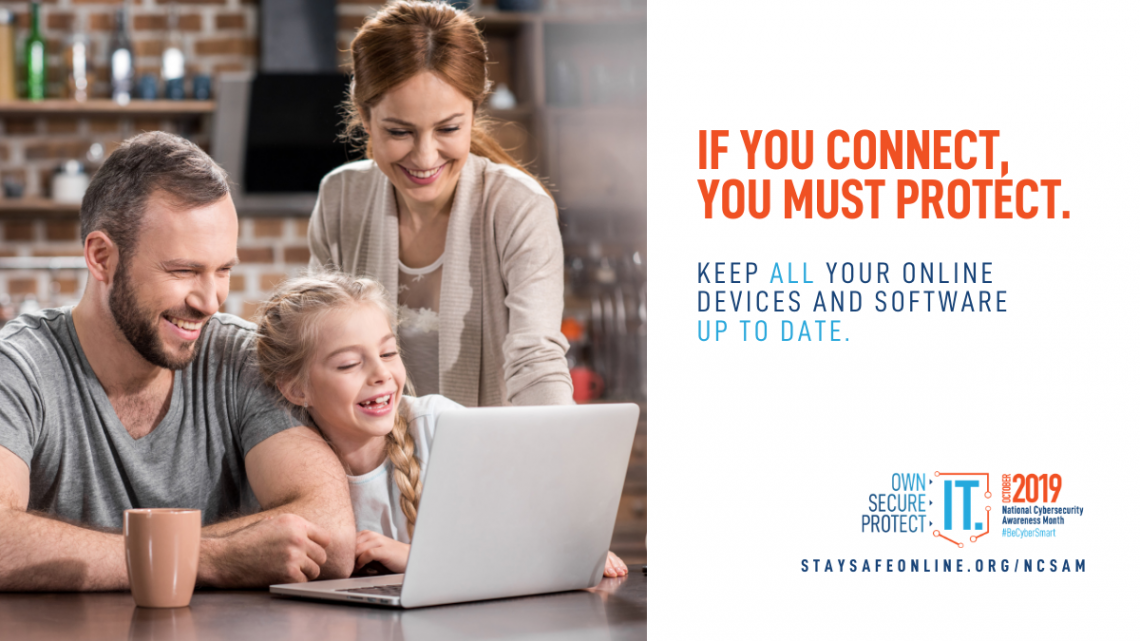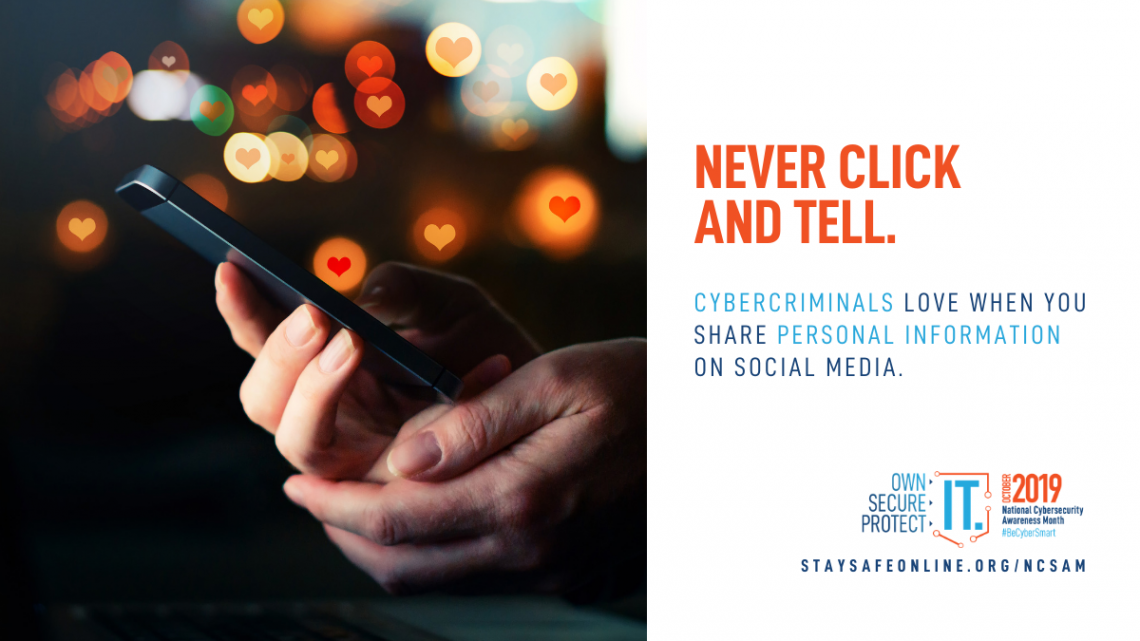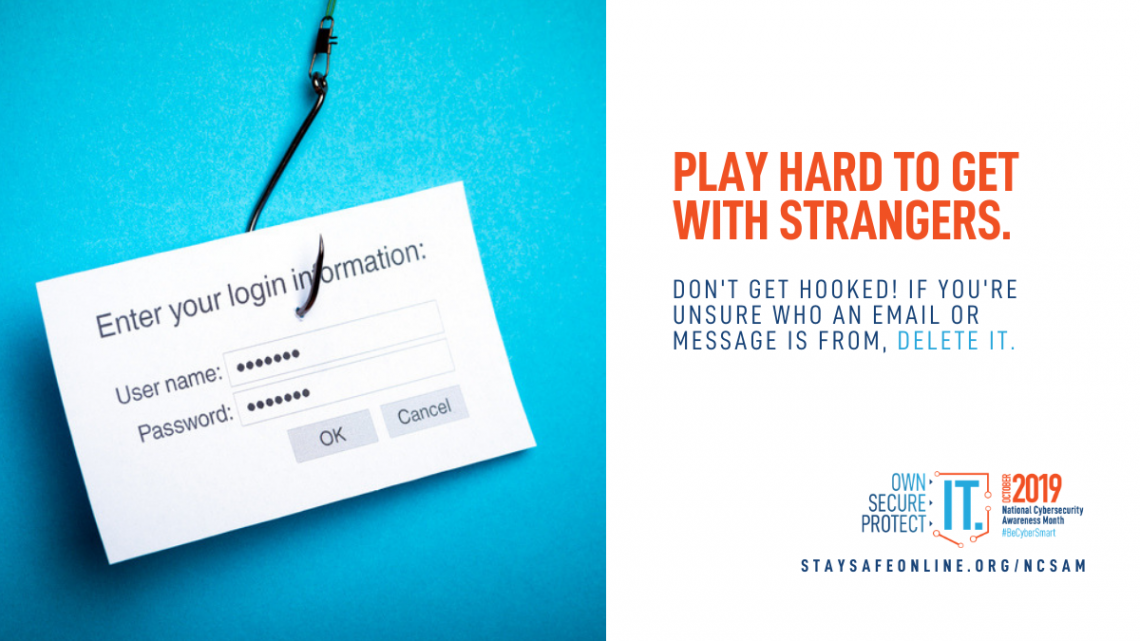 October is National Cyber Security Awareness Month!
Held every October, National Cybersecurity Awareness Month (NCSAM) is a collaborative effort between government and industry to raise awareness about the importance of cybersecurity and to ensure that all Americans have the resources they need to be safer and more secure online.
The Cybersecurity and Infrastructure Security Agency (CISA) is the federal led for NCSAM and other national-level cybersecurity awareness issues (e.g., STOP. THINK. CONNECT.™ Campaign) throughout the year. CISA co-leads NCSAM activities, messaging, and events with the National Cyber Security Alliance (NCSA).
Now in its 16th year, NCSAM 2019 emphasizes personal accountability and stresses the importance of taking proactive steps to enhance cybersecurity at home and in the workplace. This year's slogan – Own IT. Secure IT. Protect IT. – focuses on key areas including citizen privacy, consumer devices, and e-commerce security.
---
Protecting against cyber threats is a critical challenge for organizations of all sizes in both the public and private sectors and serves as a constant reminder of the need to promote cybersecurity awareness across the Nation.  NCSAM highlights the importance of empowering citizens, businesses, government, and schools to improve their cybersecurity preparedness. It reminds us that being more secure online is a shared responsibility and creating a safer cyber environment requires engagement from the entire American community.
For more information on this year's theme, including tips, guides and resources:
---
Additional information and resources on cyber issues and implementing sound cyber security practices are also available at the following websites:
SUNY College of Optometry is recognized as a NCSAM Champion!  
NCSAM Champions represent those dedicated to promoting a safer, more secure and more trusted internet.