Diversity at SUNY Optometry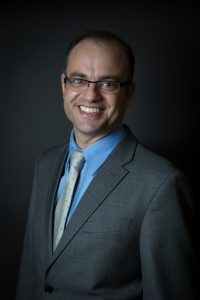 The Chief Diversity Officer (CDO) provides leadership and counsel on matters related to diversity and inclusion at SUNY Optometry. The office of the CDO, in collaboration with other offices within the Student Affairs division and Human Resources, provides support and resources for underrepresented minorities. The CDO, Gui Albieri, can be reached at
galbieri@sunyopt.edu
Interview with the CDO:
(pages 35 and 36)
Office of Diversity
Building a diverse, inclusive, and equitable community of faculty, students, and staff is at the heart of our mission. As part of the 2018–2023 Strategic Plan, SUNY Optometry clearly states the shared value of "service to diverse communities," with the explicit goal of "making its programs broadly accessible to all." Strategic Goal IX further promotes the enrollment of a highly qualified and diverse student body. The goal is to shape a student body that is reflective of the communities we serve.
The mission statement of the Office of Diversity and Inclusion is:
"To instill and celebrate diversity, inclusion, and equity in every aspect of the College's operations."
The expected outcomes for a diverse and inclusive community include an improved student experience, an improved patient experience, and a motivated and engaged workforce.
We can accomplish our mission and these outcomes by working together to build and support three essential pillars of diversity and inclusion:
The two main types of biases we must monitor are:
Similarity (in-group) bias: the tendency to surround ourselves and trust those who are similar to us
Stereotype bias: the tendency to predict how people from certain groups will behave
Let us work together to build a diverse and inclusive community cemented on the pillars outlined above.
Your support and feedback is critical to the work we do. I look forward to hearing your experiences and ideas about how to make our SUNY Optometry community even better.
Download SUNY Optometry's Diversity and Inclusion Master Plan:
Diversity and Inclusion Master Plan (PDF)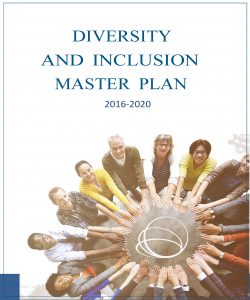 Diversity and Inclusion Master Plan Progress Tracker: Please click here for updates on each of the goals outlined in the Diversity and Inclusion Master Plan.
Download SUNY Optometry's Task Force on Race and Equity final report:
Task Force on Race and Equity (PDF)

Join the SUNY Optometry Diversity
CSTEP Program
As its primary objective, the Collegiate Science and Technology Entry Program (CSTEP) project at SUNY College of Optometry exists to increase the number of historically underrepresented minority students in CSTEP-targeted professions, most particularly in the growing and dynamic profession of optometry. Learn More. Link to:  www.sunyopt.edu/education/admissions/cstep
Celebrating Diversity at SUNY Optometry
National Optometric Student Association (NOSA)
In 1979, after ten years of service to under-served communities, the NOA sought to establish a student organization to promote service among optometry students and carry forward the NOA's mission of advancing the visual health of minority populations. In addition to fulfilling this core mission, the National Optometric Student Association (NOSA) incorporated the goals of furthering the professional development of its student members and increase the diversity in the profession of optometry by enhancing the recruitment and retention of minority students. NOSA is an international service organization comprised of over 1,000 optometry students who are dedicated to increasing access to eyecare for minority and under-served communities. NOSA's mission is to advance the visual health of minority and under-served communities by investing in the success of compassionate students who are eager to serve these communities.
SPECTRUM
SPECtrum provides a welcoming and safe space where members and allies of the LGBTQ+ campus community can come together to discuss and study diversity, and achieve a greater understanding of the spectrum of sexuality and related social issues.
SPECtrum also looks to work with the external community to identify segments of the LGBTQ+ population in need of optometric care and services, and to then either provide or coordinate that care. In addition, the club will explore possible sources of funding for portable equipment to enable community screenings, as well as for ophthalmic materials for patients in need.
Chinese Culture Optometric Student Association
CCOSA aims to spread and celebrate Chinese culture. Chinese civilization is one of the oldest, with a records dating back at least 5000 years. Today, Chinese is the most common language spoken worldwide, and China contains the largest population of any country. CCOSA works with the Confucius Institute and the Cultural Diversity Committee at SUNY to bring awareness of Eastern ways of thinking to the Western world through speakers, events on and off campus, and of course, Chinese food. CCOSA also facilitates cultural exchange with students from Wenzhou Medical University, at which SUNY has an externship site.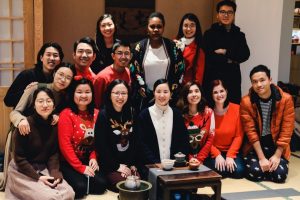 Jewish Optometric Association
TBA
Events
Access
Hackathon: SUNY Optometry to Launch First-Ever Diversity HackathonThe SUNY College of Optometry is inviting students who are seeking careers in the health professions to participate in its first-ever Diversity Hackathon on Friday, September 28, 2018. A hackathon is a sprint-like event in which people collaborate intensively on solving a specific problem. The Diversity Hackathon will address the lack of diversity in optometry by collaboratively seeking feasible and implementable answers to one important question: How can SUNY Optometry increase the diversity of its student body?Guest speaker Tyler Farnsworth will discuss how to think creatively, and participants will engage in a conversation on enrollment/recruitment strategies, learn more about the profession from a faculty and minority student panel, and take a tour of the College. Groups will be formed and tasked to come up with creative solutions to the proposed question, and the group with the best idea will be recognized with a prize. The college will implement the top ideas from this event as well as share best practices with everyone in attendance. The day will end with a reception.

Thanks to a generous Performance Improvement Fund (PIF) grant from SUNY, The College of Optometry will cover two nights of hotel and travel costs for qualified participants. For more information, visit the Diversity Hackathon website.

CSTEP Program for Underrepresented Minority Students