Sergio Cisneros, Class of 2022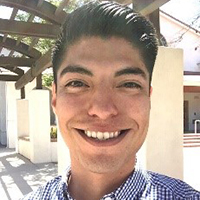 The incentive based scholarship did have a factor in my decision to attend SUNY. I was fortunate to receive invitations for admission in all of my top choice schools. As much as you don't want to have money be a factor in any decision you make, it does cross your mind when the economic burden from attending a program such as this is solely yours and you don't have the economic support to help with costs. The scholarship did help lessen the money factor in my decision by leveling the playing field in costs between programs and allow me to focus on which program would not only allow me to advance career wise but socially as well. New York City is a dynamic city and there's so much to be gained by experiencing this culture but the fact is that it's also an expensive place to be. Being from out of state I did have to apply for supplementary private loans to make sure I can cover my school and living expenses. It is a fact that it is significantly easier applying for a loan that is 10,000 less when you don't have a co-signer. The scholarship was really a phenomenal gift and helped ease my stress over the finances.
I would just like to relay that scholarships like this are truly a blessing and that the recipients are very grateful. Every dollar truly helps. It's such a difference maker for students who are first generation Americans and who don't have the foundational support to help. It allows for advances in social mobility of countless people by making attending graduate programs feasible.
Crystal Guo, Class of 2022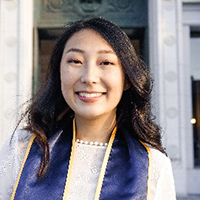 Receiving the Incentive Scholarship affirmed to me that my decision to attend SUNY was the best decision. It helped convince my parents that I should move to New York to pursue my optometry degree, and eased the financial burden of attending expensive graduate school.
Nadia Khan, Class of 2022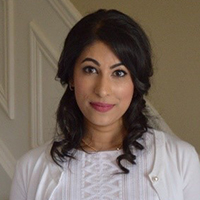 As a Canadian student, coming to any American optometry school is a huge cost. However, I chose SUNY because I felt I would get the best education and clinical experience given the diverse patient base. The scholarship only solidified in my mind that SUNY was the best fit for me. I did not doubt my decision to attend optometry school at SUNY and the scholarship helped to make the cost more manageable. My tuition was dropped by $7000.00USD which made a huge difference in my out of state tuition. Thank you so much for giving me this Scholarship I am so grateful. Deciding to leave Canada for optometry school is a very costly decision but this scholarship helped me make my dream a reality at an amazing optometry school. So once again Thank You!
Jared Rahn, Class of 2022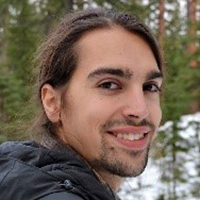 The incentive scholarship played a big role in my decision to enroll at SUNY. After completing the interview process at a few schools, I had narrowed my choices down to SUNY and Berkeley. After the scholarship, SUNY became the much more financially attractive choice. That, in addition to my great experience with faculty, staff, students and the city, made the choice to attend SUNY relatively easy. As an out-of-state student I appreciated that the scholarship brought tuition closer to the in-state prices. While optometry school (and New York) are still very expensive, the scholarship has made my loans smaller, and will ultimately make my debt more manageable. Lastly, I would like to thank the OCNY Board for their support of students like me. It makes a huge impact on our lives. I have been loving my first few weeks as an optometry student and am proud to be part of the vibrant community that is SUNY Optometry!
Sofia Ribolla, Class of 2022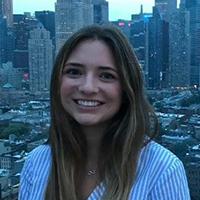 Choosing SUNY was a no-brainer for me from the very beginning. Receiving the scholarship validated my choice even further; it made me feel valued as a prospective student, affirming all of the hard work I had done over the past few years. It also encouraged me to get involved in the school; attending all of the events possible, joining class council, and no doubt in the future giving back even more to SUNY to show my gratitude. The scholarship was especially impactful in offsetting the costs of the equipment necessary in the beginning of First Year. In addition, the transition into graduate/professional school can be a tenuous time, with financial circumstances changing drastically; the scholarship eased all of these stresses and made the transition smooth and stress-free. I want to thank the OCNY Board tremendously for their generous gift. I hope to make a lasting impact with my time at SUNY, and to make the Board proud with their choice in me for this scholarship.
Julie Song, Class of 2022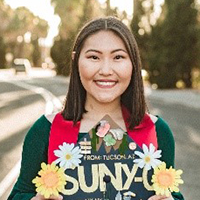 As an out of state resident, the incentive scholarship helped ameliorate the high cost of attendance and offset the high cost of living in New York City. SUNY was always high on my list of schools I wanted to attend, however, without the scholarship, I do not think I would have chosen to come here. Economically, student debt is continuing to rise each year, and as fiscally responsible students, we have to make the best decision not only for our future careers, but also for our future life styles. The incentive scholarship was instrumental in my decision to attend SUNY. The incentive scholarship helped by allowing me to take out less of the higher interest rate Grad PLUS loan and hopefully take out less loans in the loan run. For many students including myself, debt and finances are a source of stress while attending optometry school. The incentive scholarship helped lessen that burden and allowed me to have some extra money to live comfortably and be able to eat out once in a while. Thank you so much to each and every one of you for your dedication to our students at SUNY and for making it financially possible for out of state students to attend school and live in New York. I am so grateful for the opportunity to be here and serve the New York community as an optometry student. It would not have been possible without your continued support of our education.
Jeremy Tsui, Class of 2022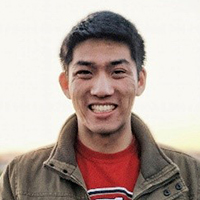 The Incentive Scholarship was very influential when I was weighing the decision to attend SUNY Optometry. After my acceptance, I was excited about the opportunity to attend SUNY, but SUNY's 1st year tuition for out of state students was going to be a major obstacle. The scholarship lessened the difference in cost between schools in California and SUNY and it made my choice much clearer. The Incentive Scholarship has greatly helped minimize the financial burden of attending school and living in New York City. I was able to take out less loans than I initially expected and thus also reduce the accrual of interest as well. However, I still take the opportunity to live within my means and be wise in how I use the loan money I've taken out. I would like to extend my sincere thanks to the board for enabling me to attend SUNY Optometry with one less thing to worry about. It was a daunting task to move cross country to attend SUNY but the scholarship helped to reduce the financial stress of the next four years.