Overview
Are you curious to learn more about the many options that are available to you as a professional? Do you want to make sure you're prepared to succeed in them?
Or…maybe you are a 4th year student, a resident, or an OD that is looking for work?
Don't miss this year's symposium! You'll get a chance to hear from 5 stars in 5 different modes of practice, as well as breaking out in smaller groups with them to have a more intimate discussion. You'll get a chance to attend other sessions of your choosing, from personal finance, to learning from new graduates, to learning about marketing, and finally attending an interviews workshop
For the first time, you'll also be able to network with prospective employers we are inviting to both our luncheon and reception – they're all looking for doctors to hire. This is a great time to bring those CV's and get to know the employers.
We look forward to seeing you at the symposium!
Schedule
Activity
Time
Location
Speaker
Registration & Networking Lunch
11:00am – 12:00pm
Lobby/3rd floor
Introductory Remarks
12:00pm – 12:20pm
Schwarz Theater
Gui Albieri, Ph.D
All-Star Panel
12:20pm – 1:10pm
Schwarz Theater
Nick Despotidis, O.D.,
Kurt Moody, O.D.,
Michael Chernich, O.D.,
Tybee Eleff, O.D.,
Julia Appel, O.D.
Mode of Practice Breakout Sessions
1:20pm – 2:10pm
Various rooms
Nick Despotidis, O.D.,
Kurt Moody, O.D.,
Michael Chernich, O.D.,
Azzrah Thobani, O.D.,
Tybee Eleff, O.D.,
Julia Appel, O.D.
Ice-cream & Coffee Break
2:10pm – 2:40pm
Schwarz Theater
Sessions #1
2:45pm – 3:35pm
Various rooms
Matthew Bovenzi, O.D.,
Gary Gerber, O.D.
Sessions #2
3:40pm – 4:30pm
Various rooms
Jocelyn Cercone, O.D.,
Ben Arthur, O.D.,
Raul Daniels, O.D.,
Viola Kanevsky, O.D.,
Milly Mui, O.D.
Reception and Raffle
4:30pm – 5:30pm
3rd floor
All-Star Panel & Mode of Practice Breakout Sessions
Private Practice
Nick Despotidis, OD, FAOO, FOAA, FCOVD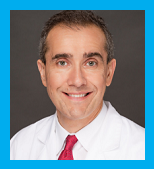 Industry
Kurt Moody, OD, FAAO, FBCLA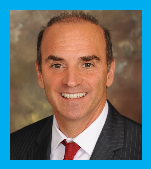 Academia
Julia Appel, OD, FAAO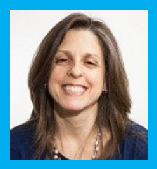 Hospital
Tybee Eleff, OD, MS, DiplABO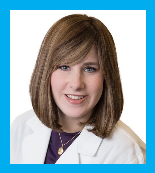 Corporate
Michael Chernich, OD


---
Networking Opportunities
Are you looking for a job?
Employers love SUNY students and alums. If you're looking for a job in the near future, don't forget to bring your resumes and CV's to the luncheon (11:00-12:00pm) and the reception (4:30-5:30pm) to meet with some prospective employers!
---
Dr. Gui Albieri is the Vice President for Student Affairs and the Chief Diversity Officer at SUNY College of Optometry. Prior to this role, he was the senior director of admissions and marketing at SUNY Optometry. His research interests include the areas of wisdom and self control as well as inclusion, branding, cross-cultural communications, sustainable communities, and social innovations in isolated communities. Dr. Albieri has written a book chapter and published in the area of sustainable tourism development. He has won awards for public speaking, including the Jeff Gibb award for the "Best Presentation of the Year" from the Organizational Development Institute.
Prior to joining SUNY Optometry, Dr. Albieri has worked as a human resource consultant for a major American chemical company in Brazil and was directly involved with HR interventions in more than 11 countries in Latin America. He is also a small business owner in Brazil. Dr. Albieri holds a PhD in Human and Organizational Systems, and MS degrees in Human and Organizational Development and in Organizational Change.
---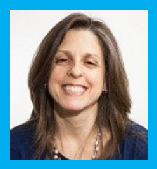 Julia Appel is a 1991 graduate of the SUNY College of Optometry and completed the Residency in Rehabilitative Optometry at the Northport VAMC in 1992. She worked part time as an associate in private practice for 17 years while simultaneously directing the Spellman Center for HIV-related Disease for SUNY as an affiliate site for 12 years. She is currently an Associate Clinical Professor working with third year interns in the Adult Primary Care clinic at the University Eye Center and is the instructor of record for the Optometric Clinic I, II and III courses. As a Fellow of the American Academy of Optometry, Dr. Appel is the Optometric Education Section liaison at the college. In her work as a member of the Clinical Education Department, she is intrinsically involved in developing clinical programs including best practices in assessment and remediation. Over the last 26 years at the college, helping to prepare students to be their best clinical selves no matter where the future takes them has been her focus and passion.
---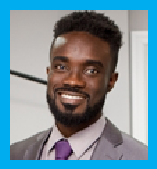 Dr. Arthur is a graduate of Lafayette College and 2013 alum of SUNY State College of Optometry. After completing his Doctor of Optometry Degree with a Masters in Vision Science, Dr. Arthur worked in a variety of settings before deciding to open up his own practice cold in Brooklyn. Dr. Arthur has a passion for the practice of Optometry and is a member of the AOA and NYSOA.
---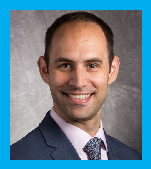 Dr. Bovenzi, a native of Rochester, NY, is currently the Assistant Chief of Primary Care of the University Eye Center (UEC) and an Assistant Clinical Professor at the SUNY College of Optometry, where he is an instructor in both glaucoma and primary care clinics and teaches in various courses at the College. A 2014 graduate of SUNY, he completed a residency in Ocular Disease & Family Practice at the East NY Diagnostic & Treatment Center, and was nationally recognized as the 2015 recipient of the American Optometric Foundation's Douglas W. Hopkins Primary Care Residency award. Prior to optometry school, he served as a surface warfare officer in the U.S. Navy for four years after receiving bachelor's degrees in both biological sciences and music from Cornell University, where he attended on a Navy ROTC scholarship. Dr. Bovenzi has a history of optometric leadership and service; he has attended five international mission trips through Volunteer Optometric Services to Humanity (VOSH), and has created a database program to catalog and dispense donated eyeglasses for mission trips. He is a fellow and active member of the American Academy of Optometry as well as the American and New York State Optometric Associations (AOA and NYSOA), and he is board certified as a diplomate of the American Board of Optometry. As a seasoned lecturer, Dr. Bovenzi is called upon for continuing education and instruction on local, national, and international levels
---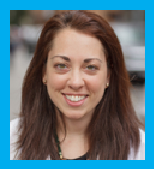 Dr. Cercone grew up in Sarasota, FL and attended Eckerd College nearby to study marine biology. After some time in the field, she began to realize she enjoyed it more as a hobby than a career, so she began exploring options in the healthcare field. Her mentor at the time came from a family of optometrists and guided her through a research study on the eyes of deep sea fish. It was then that she found a true interest in optics and the way vision works. She began shadowing providers in the field and found optometry was a great fit. She ended up attending Nova Southeastern College of Optometry right after graduation.
From there, she pursued a residency in New York at the East NY Diagnostic and Treatment Center through SUNY. The allure of New York and the people she met there persuaded her to stay and she pursued a career in a private practice, then moved on to a multi disciplinary clinical setting, and now again in a private ophthalmology setting. It has been a journey determining what practice setting is right for her, but she have learned a lot in the process
---
Dr. Michael Chernich is an alum of Illinois College of Optometry. He first joined Luxottica as an employed Optometrist in 2012 and in 2014, he became Managing Optometrist for New York City, managing his SoHo office along with all Manhattan locations. In 2015, he accepted a position as Senior Manager of Clinical Development. In this role he was responsible for training of Luxottica OD's nationwide on refractive technology, contact lens education, and practice management. As of 2018, Dr. Chernich is the Senior Director of Eyecare, overseeing OD operations for Pearle North America.
He has served as a member of the Acuvue Advisory Council, consulted for Alcon and Coopervision and he is a member of the speaker's bureau for Acuvue, Alcon, and Coopervision. Dr. Chernich has shared his optical expertise with Broadway musicals, television shows, and feature films by providing and fitting theatrical contact lenses on set.
---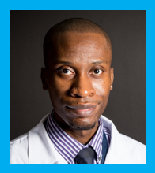 Dr. Raul Daniels is a SUNY College Optometry class of 2017 graduate. He is currently one of four Ocular Disease residents at SUNY. He graduated with BS degree in Biochemistry and subsequently completed a MS degree in Biochemistry from The City College of New York (CUNY), and Graduate Center respectively.
Prior to Optometry School, Dr. Daniels was actively involved in scientific research including a study attempting to determine ocular signals responsibly for emmetropization in chick eyes. However, he researched projects in various areas including microbiology, biochemistry, and organic chemistry. He also served as a General and Analytical Chemistry Adjunct for The City College of New York.
---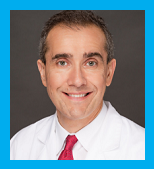 Dr. Despotidis graduated with honors from The State College of Optometry in New York and later completed a residency in Vision Therapy/Pediatric Vision. He has published papers in optometric journals and is a frequent lecturer. Among his many honors is the distinguished Barnes-Hind Award for Excellence in Contact Lens Fitting.
Nick Despotidis practices in Hamilton, NJ with two partners, Barry Tannen and Ivan Lee. Their multi-disciplinary practice offers a variety of specialty services, including vision therapy, orthokeratology, disease detection and treatment. Together, they've created one of the largest, happiness centered, practices in the country.
---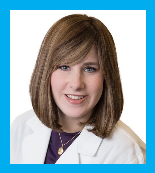 Tybee Eleff received her BS in Biology from Touro College, New York, NY. Subsequently, she completed her OD degree at SUNY College of Optometry. Dr. Eleff holds a MS degree in Vision Science from SUNY College of Optometry, and she is a Diplomate of the American Board of Optometry. Dr. Eleff completed a residency in Ocular Disease and Family Practice at East New York Diagnostic and Treatment Center – an affiliate of King's County Hospital Center and SUNY College of Optometry. She spent several years in both optometric and ophthalmologic private practice before joining the staff of Bronx Lebanon Hospital Center. She is currently the director of the optometry residency program at Bronx Lebanon Hospital Center, and she is an adjust faculty member at SUNY College of Optometry.
---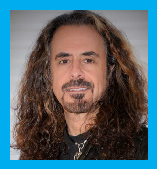 Dr. Gary Gerber is optometry's most in demand practice building consultant. His own optometry practice was among the top 1% of practices in the world and located in one of the most competitive ophthalmic marketplaces in the United States. His informative and entertaining presentations have been seen by doctors across the United States, the United Kingdom and Canada and he has consulted for practitioners in Australia, Japan, South Africa, the Caribbean and China. Dr. Gerber is also a contributing editor for Review of Optometry and has a regular column in Optometric Management, Contact Lens Spectrum, Review of Cornea and Contact Lenses and Optometry, the Journal of the American Optometric Association. He also hosted his own radio talk show in New York City, "Dr. Gerber's Eye Show" and is now the host of The Power Hour, Optometry's ONLY live talk radio show. He is a corporate consultant and has spoken for CIBA Vision, Vistakon, Essilor, DICON, Laser Diagnostic Technologies, Carl Zeiss Meditec, TLC, OfficeMate Software Solutions, First Insight as well as many other companies in the ophthalmic industry. He has lectured at virtually every large optometric meeting including SECO, Vision Expo East/West, The AOA Congress, East West Eye Conference, The American Academy of Optometry and EyeQuest.
---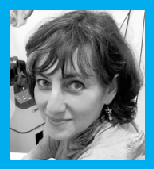 Dr. Kanevsky is a pediatric optometrist specializing in custom contact lenses, who has practiced on the Upper West Side for almost 25 years.
An émigré from the former Soviet Union, Dr. Kanevsky lived in Netanya, Brussels, and Miami, until her family settled in New York City in 1979. Many years later, having earned a BS from Pace University and a Doctorate from SUNY State College of Optometry, she works and lives with her husband, daughter, and son in the neighborhood that she loves best. She owes much to the community that fostered her personal happiness and professional success and tries to give back to it whenever she can. She is the Metropolitan Trustee of the New York State Optometric Association board; a trustee of the Optometric Society of the City of New York; president of her residential coop board; vice president of the board of the Interschool Orchestras of New York, an organization dedicated to providing musical education to children regardless of ability to pay; and trustee on the board of the Ilya and Emilia Kabakov Foundation and as such, produces benefit concerts for the Ship of Tolerance, an international art project whose goal is to promote tolerance amongst children of differing cultures.
Dr. Kanevsky supports the New York Youth Symphony and Concerts in Motion, an organization that brings music to homebound individuals. She is the treasurer of the NY chapter of Volunteer Optometric Services to Humanity (VOSH) and has joined VOSH on medical missions to orphanages in Mexico, Peru and Guatemala. An avid writer, Dr. Kanevsky enjoys writing humorous articles about optometry.
---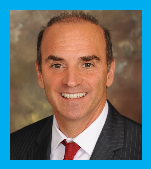 Dr. Kurt Moody received his Doctorate in Optometry from the Pennsylvania College of Optometry in 1983. After graduation Dr. Moody became affiliated with the Pugliese Eye Associates which eventually became Eye Care Specialists of North East Pennsylvania; it's one of the largest MD/OD practices in Pennsylvania. As a key member of this large practice Dr. Moody became very involved in clinical research, he had authored multiple papers, spoke nationally on contact lenses, was a key opinion leader for multiple contact lens companies and was privileged to be one of the first Optometrists in the US to participate in a phase 3 topical antibiotic clinical trial. While in practice he held the office of President of the North-East Pennsylvania Optometric Society was OD of the Year and was appointed by the Governor of Pennsylvania to the State Board of Optometry.
Dr. Moody accepted the position of Principal Research Optometrist with JJVC in 2005 and became the lead clinician for a project which resulted in 1-Day Acuvue TruEye. In 2007 Dr. Moody became the Associate Director of New Product Claims where he was responsible for claims generation and substantiation of all new and existing product claims, his most notable work was the Neophyte study for 1-Day Acuvue TruEye. In 2010 he was promoted to Director of Design in R&D, responsible for the product development of astigmatic, presbyopic, eye enhancement and myopia control products. During this time 1-Day Acuvue Moist for Astigmatism was launched. In 2013 he became the Global Platform Director for Presbyopia within R&D and led the R&D team that developed 1-Day Acuvue MOIST® Multifocal. Dr. Moody along with his team were recipients of the prestigious Johnson Medal in November 2016 for their work in bringing 1-Day Acuvue MOIST® to market. In 2015 Dr. Moody became the Director of Clinical New Product Development within R&D.
---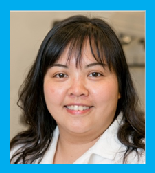 Dr. Milly M. Mui is a native New Yorker and a member of professional organizations including the AOA, NYSOA, OSCONY, and Coalition for Asian American Independent Practice Association (CAIPA). Dr. Mui completed her undergraduate degree at the New York University College of Arts and Science in 1995. After graduation, she worked as a certified ophthalmic assistant and billing consultant for 10 years. She then decided to pursue optometry and completed a pre-health program at the City University of New York Queens College in 2004. Dr. Mui completed her optometry degree from the New England College of Optometry. She is dually licensed in the State of New York and Massachusetts. She worked in Massachusetts for 3 years and decided to move back to her native NYC. In 2013, she opened her own private medical optometry practice in NYC Chinatown where she provides eye care to the underserved community and practices full scope optometry, including primary eye care, contact lenses, and low vision.
She speaks 3 Chinese dialects: Cantonese, Mandarin, and Toisanese. Recently, she joined the NYC Department of Health and Mental Hygiene Medical Reserve Corps as a volunteer. Dr. Mui is proactive in trying to get the orals bill passed in NY State. She has taken time off from her private practice to go to Albany and Washington, DC to get sponsors for the orals bill. You may also find her on ODs on Facebook, which she admits to being an addict.
---
Dr. Thobani graduated from McGill University, and subsequently completed her OD degree at the Illinois College of Optometry. She is a highly skilled optometrist whose passion for eye care stemmed from her volunteer work at the Lions Eye Hospital in her home city of Nairobi, Kenya. She is dedicated to quality care of her patients, and is also involved in outreach programs dedicated to improving vision for those in need.
She is an advocate for preventive health care, and believes in the importance of annual eye exams. She practices full scope optometry with an emphasis on primary care, the fitting of soft and rigid contact lenses, as well as the diagnoses and management of ocular disease. She is a Fellow of the American Academy of Optometry.
When not seeing patients, she enjoys practicing yoga, exploring the city, and trying out new restaurants with family and friends!