Make a Gift to Our Vision for Children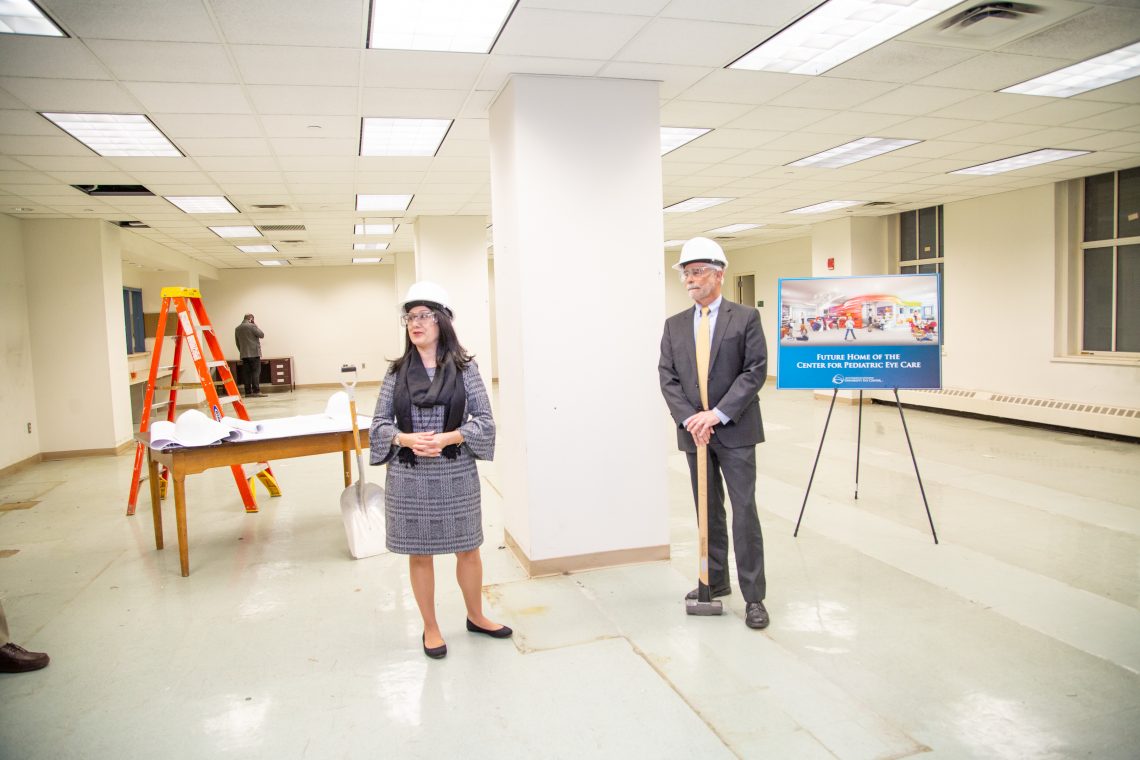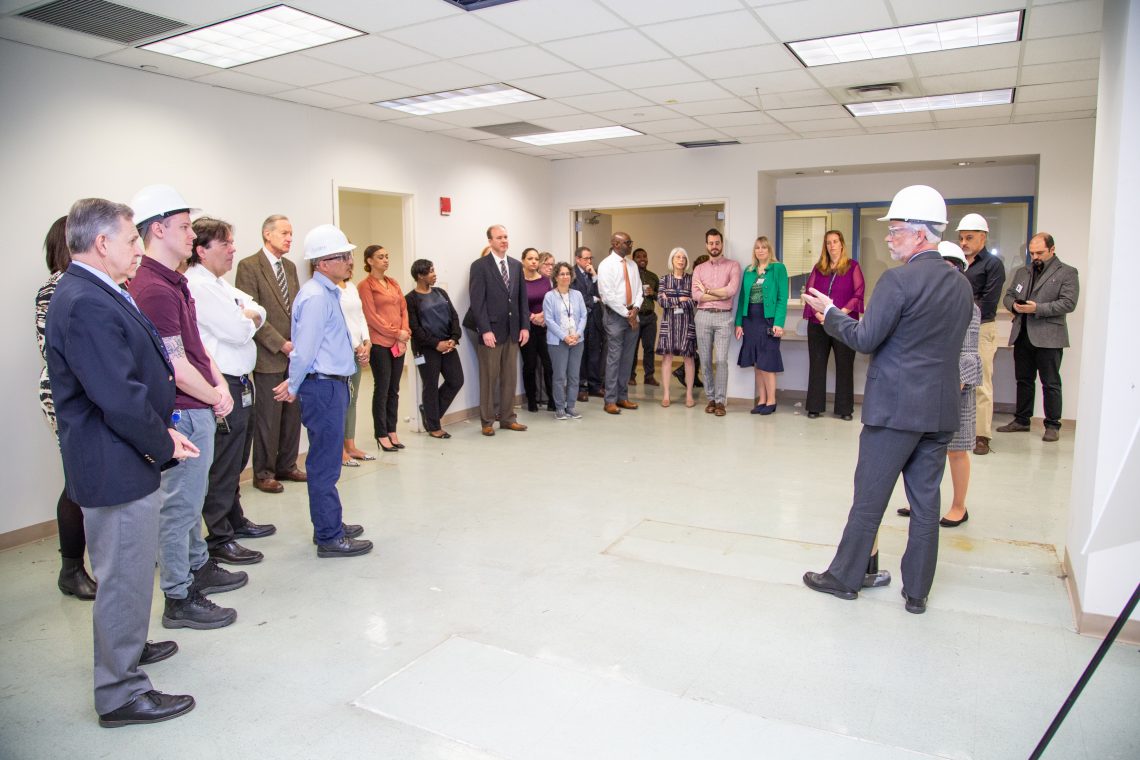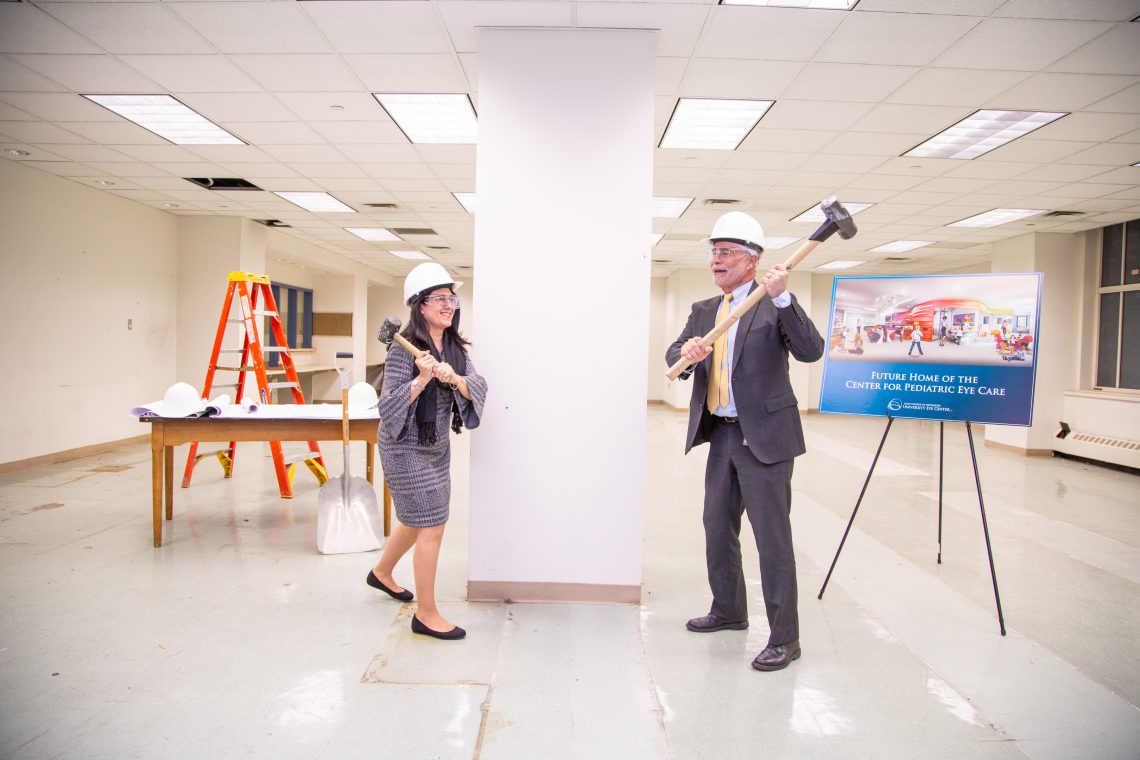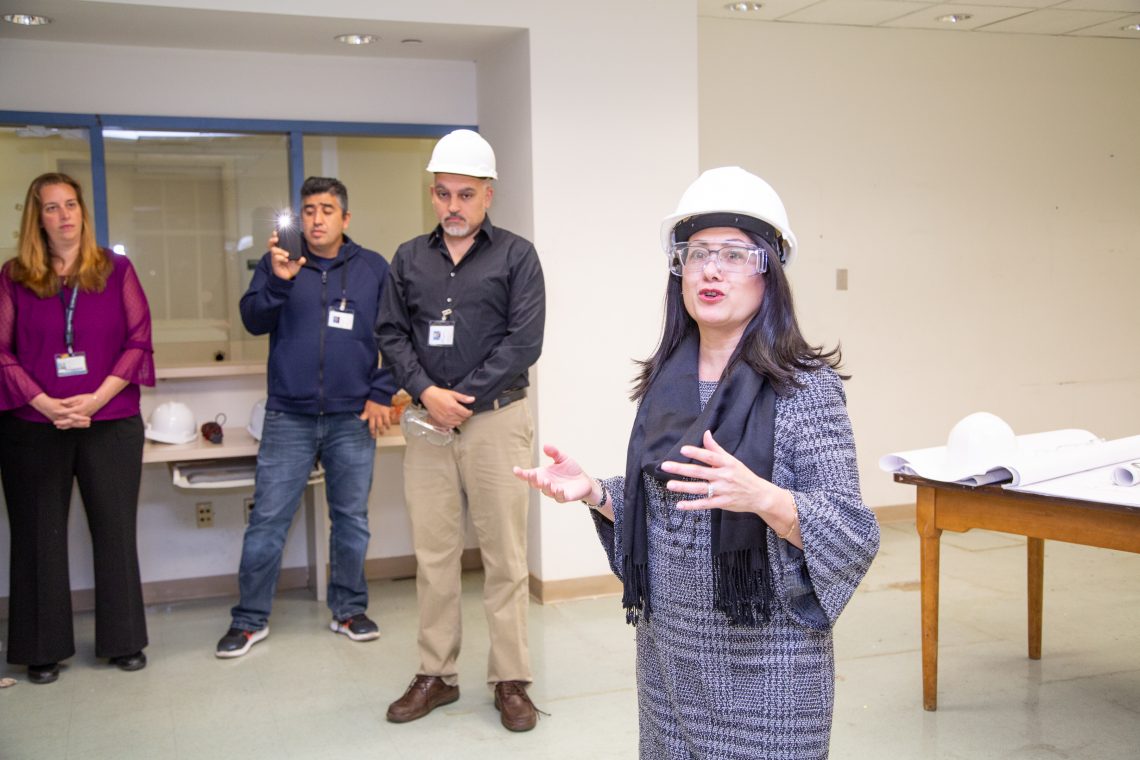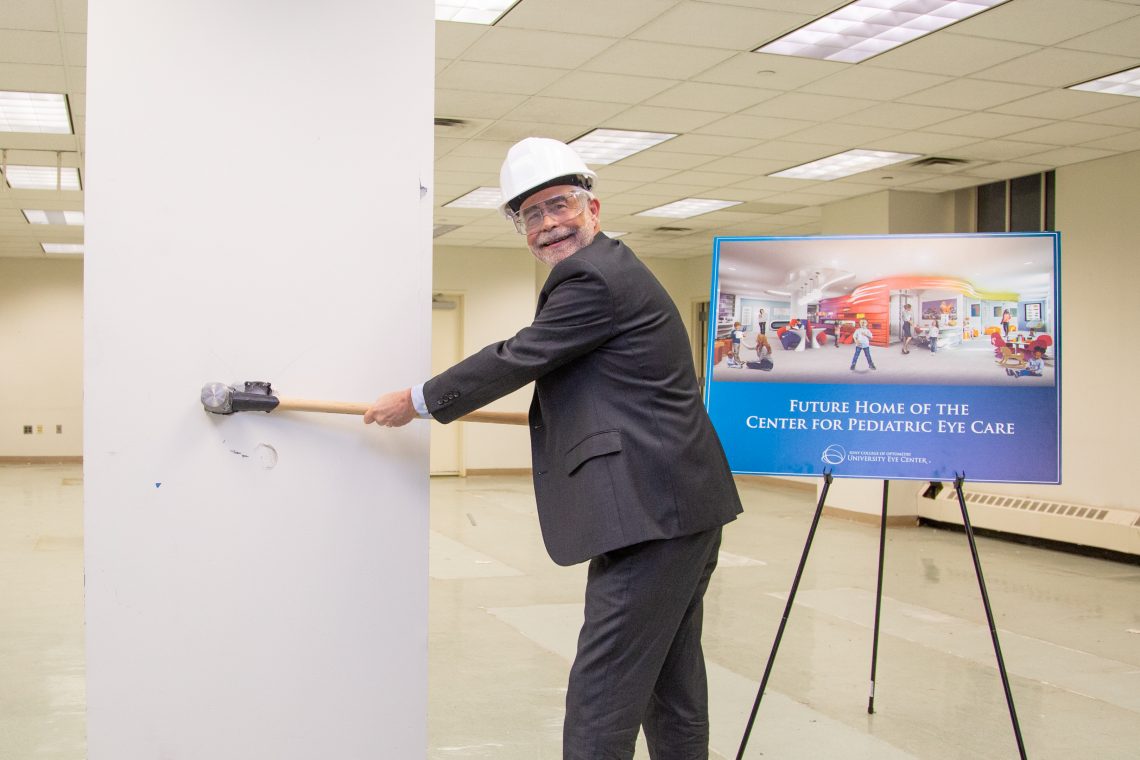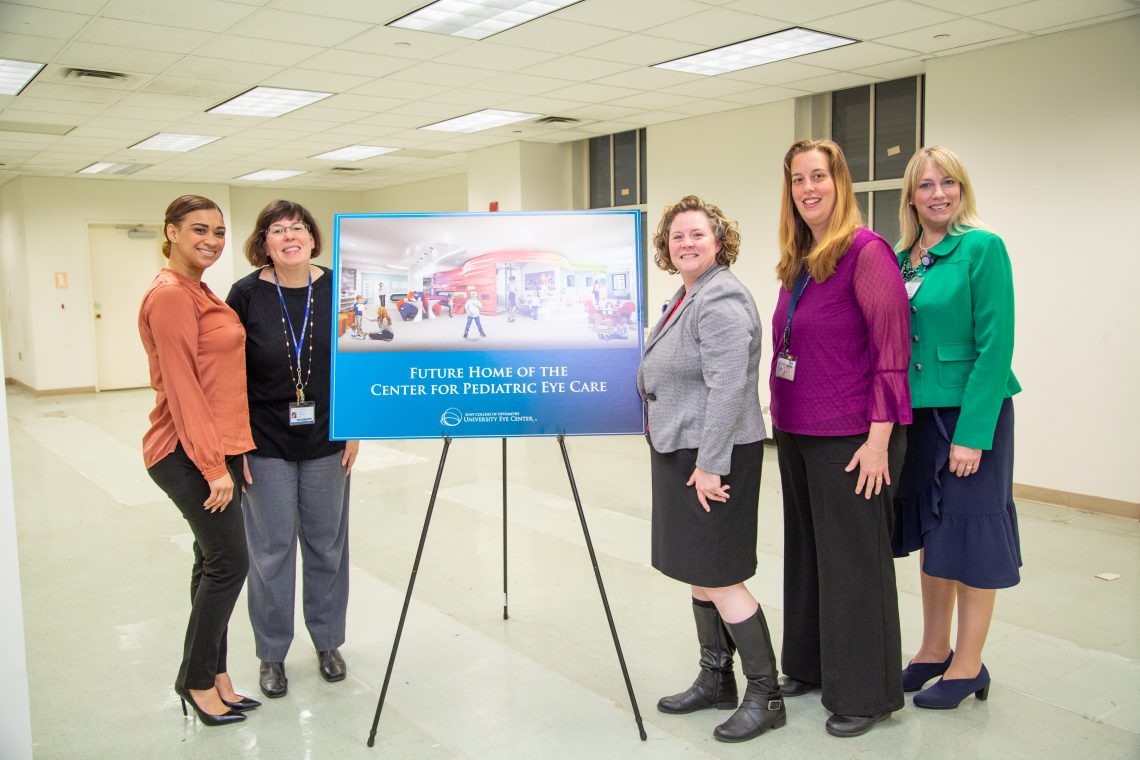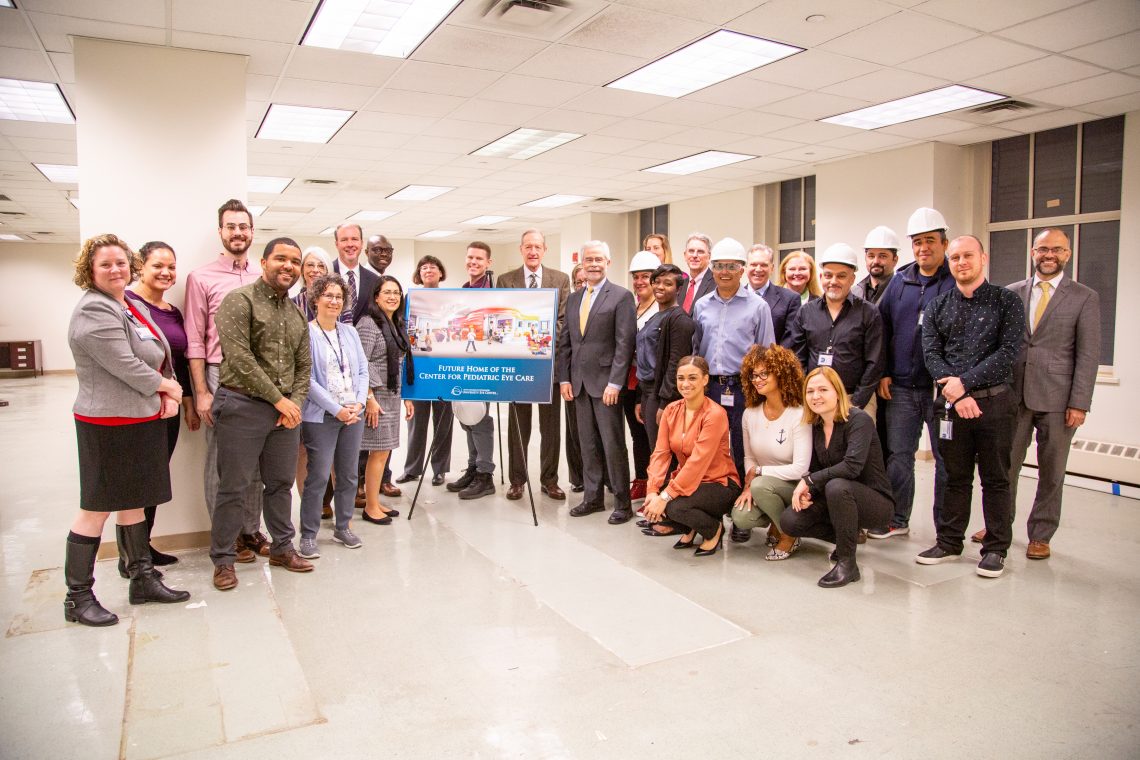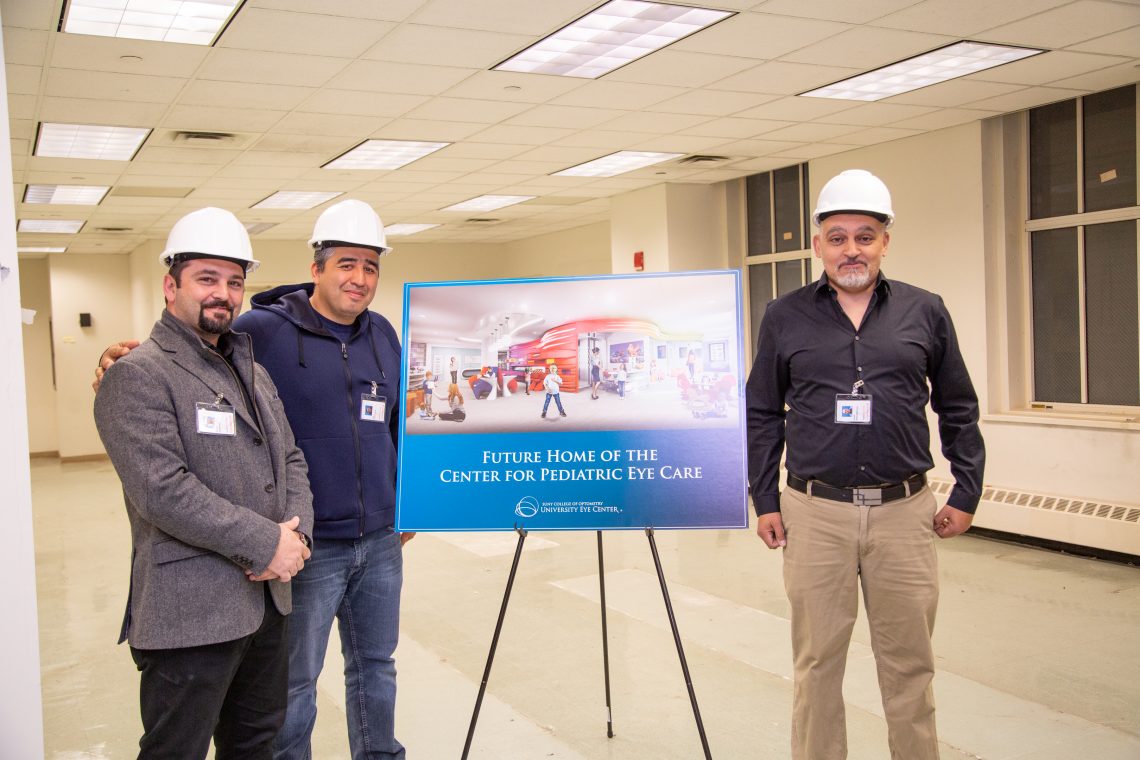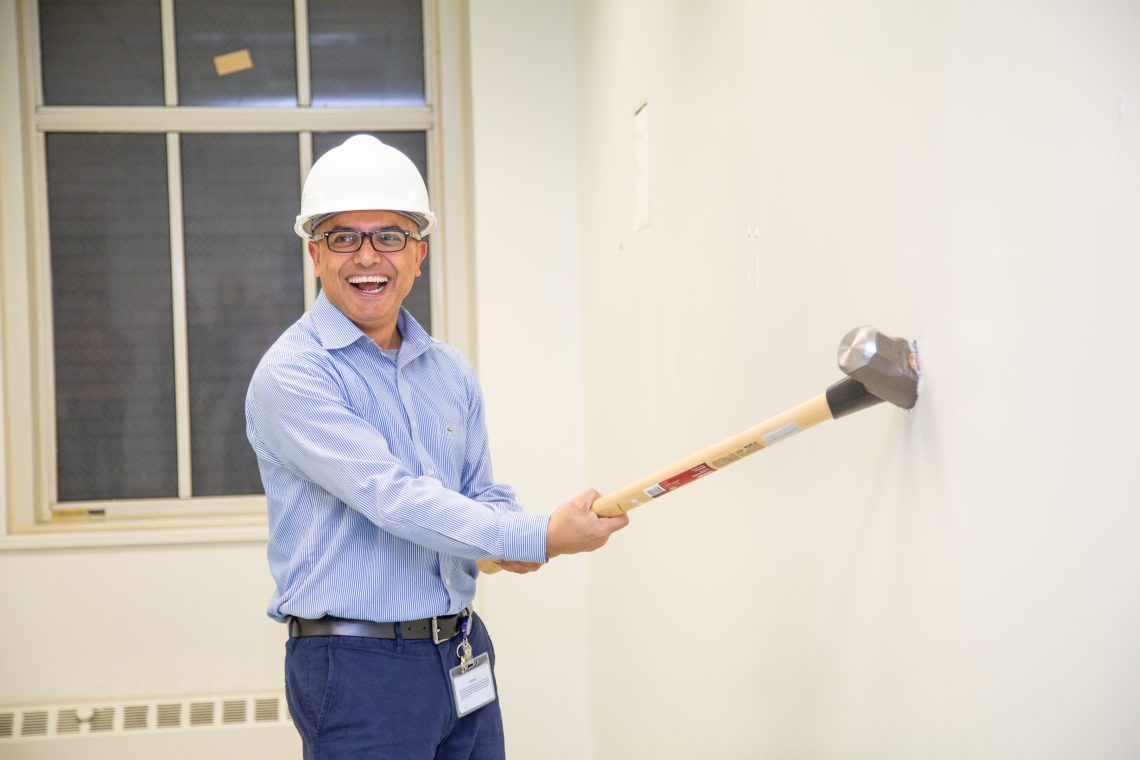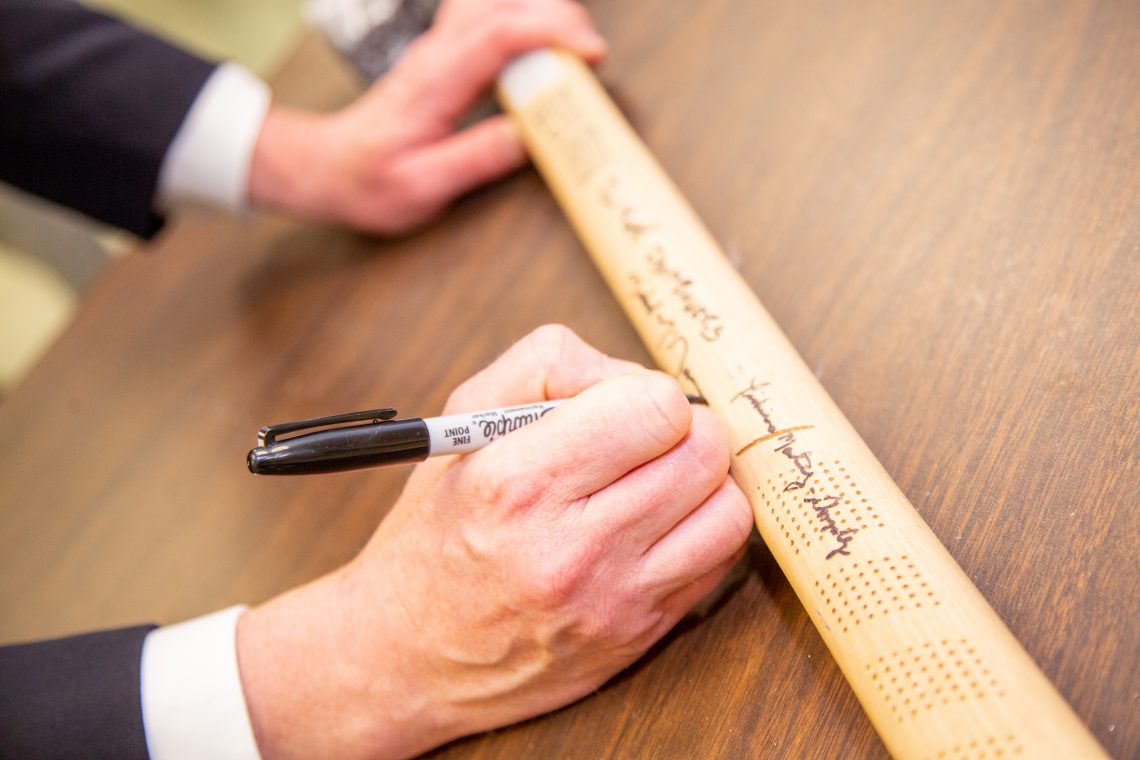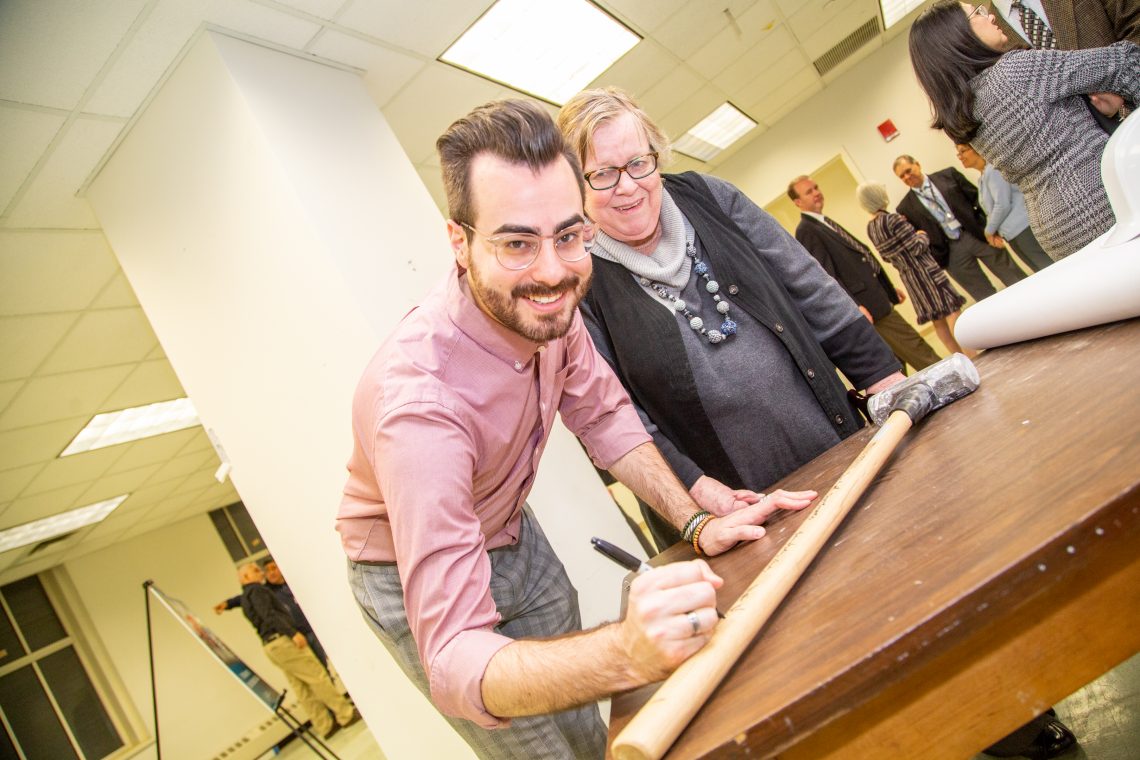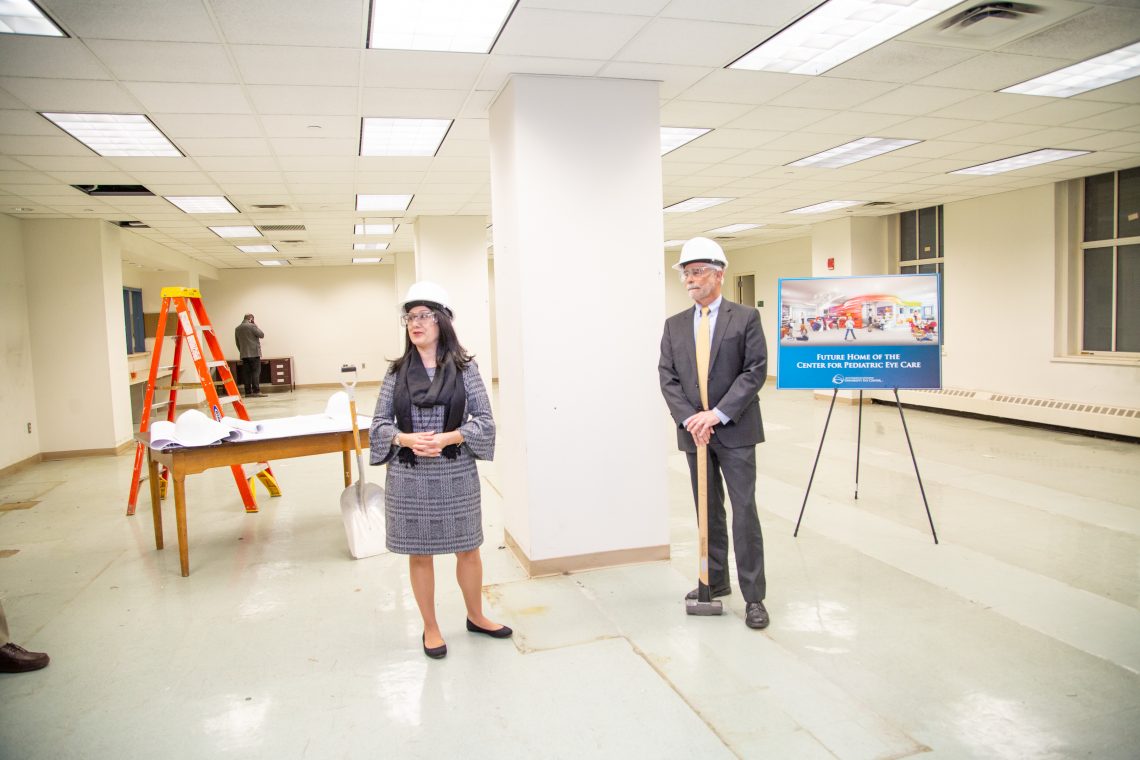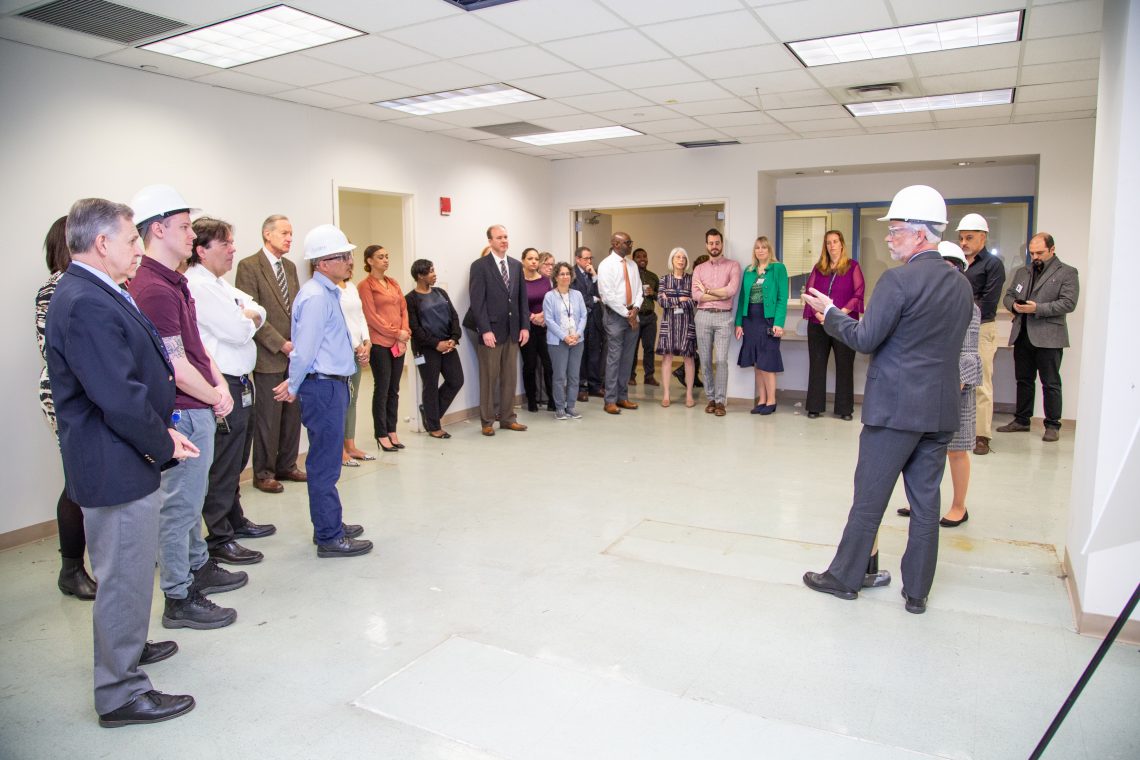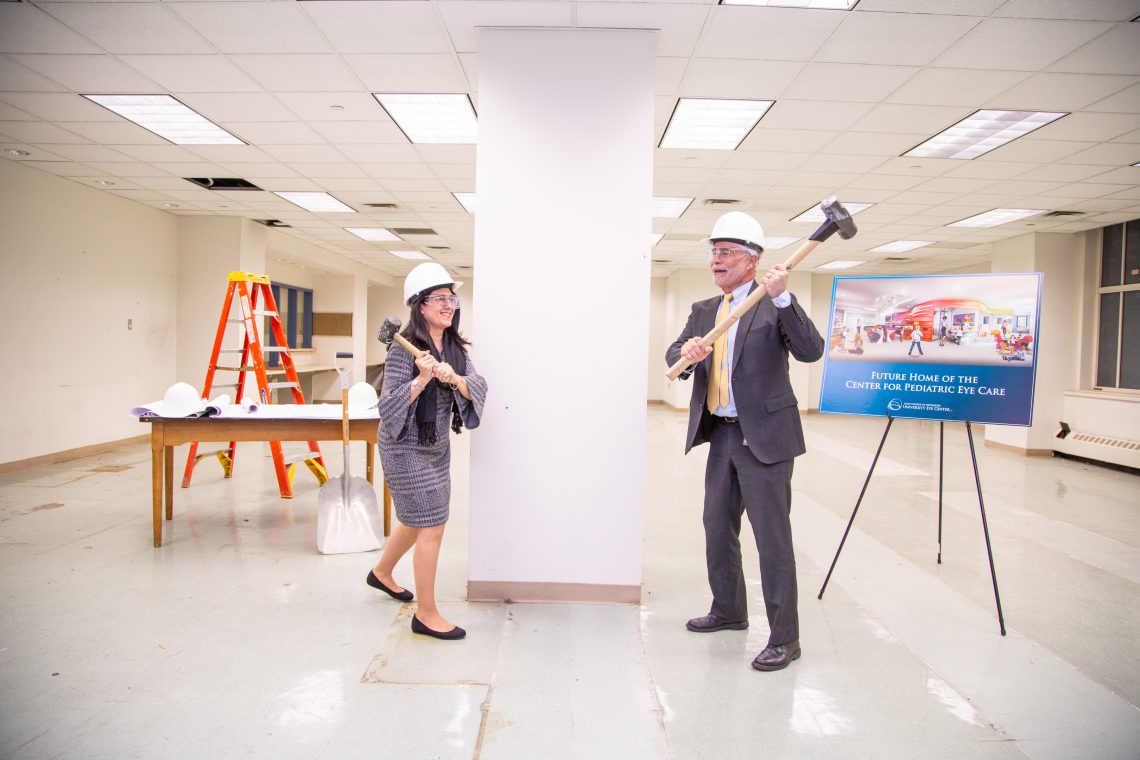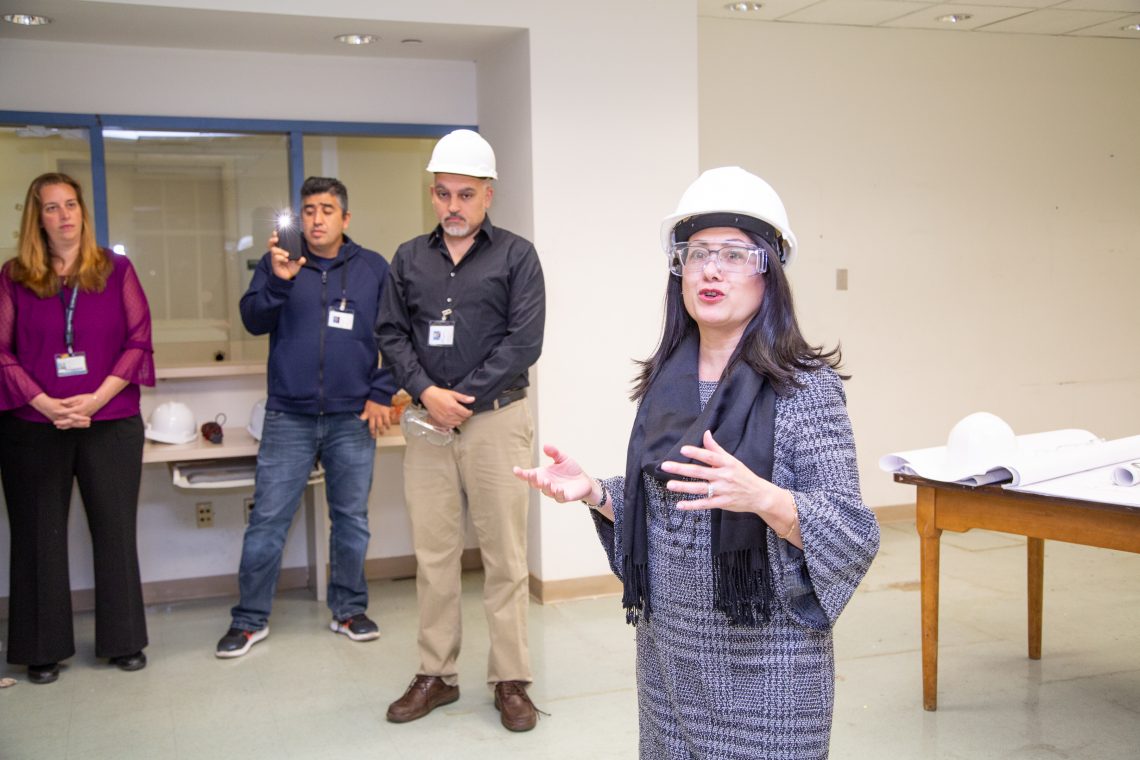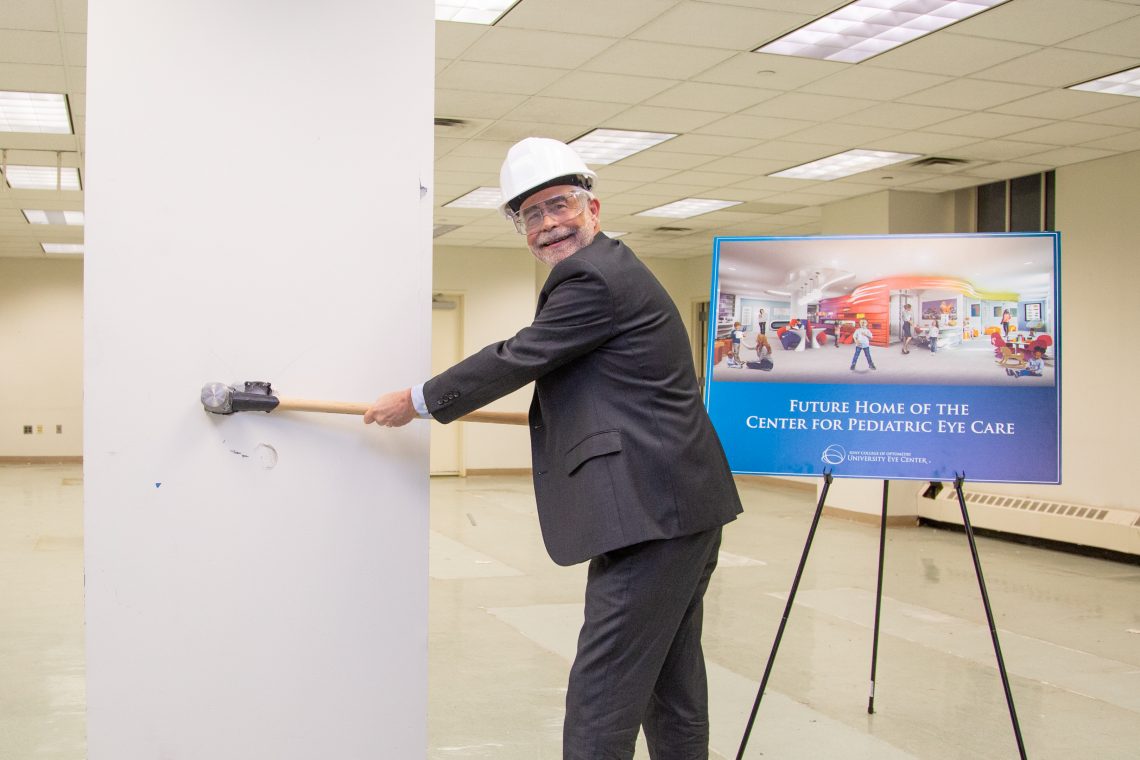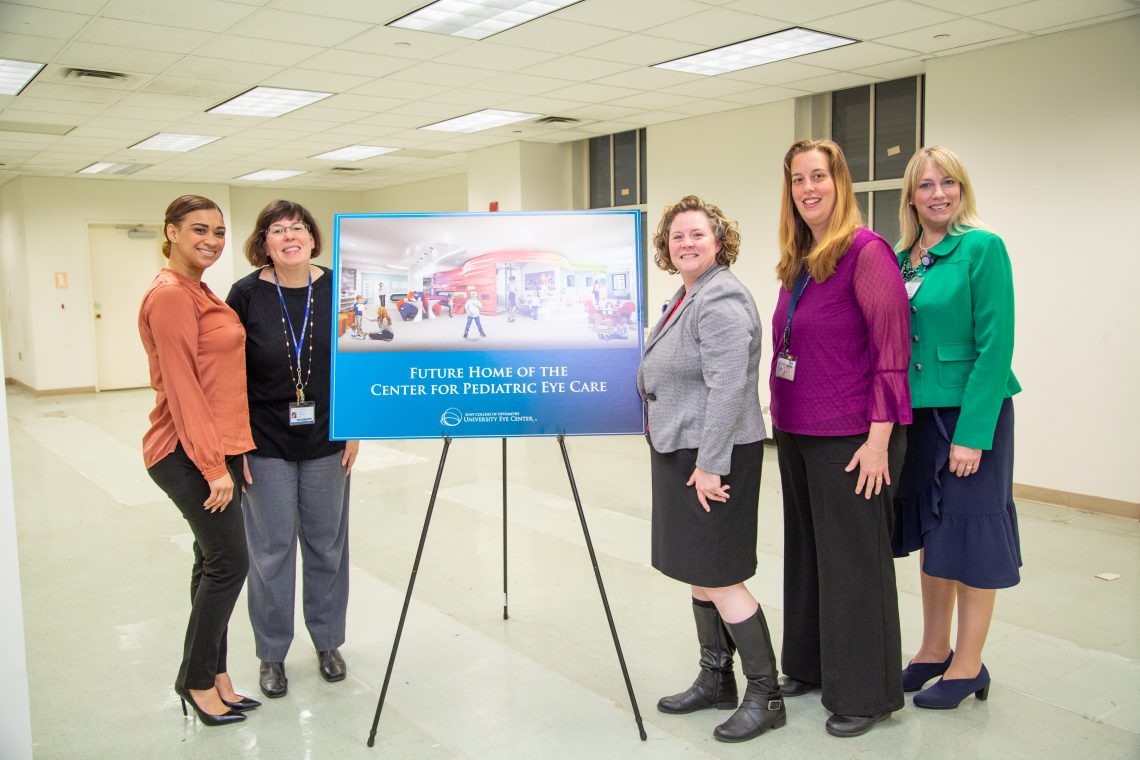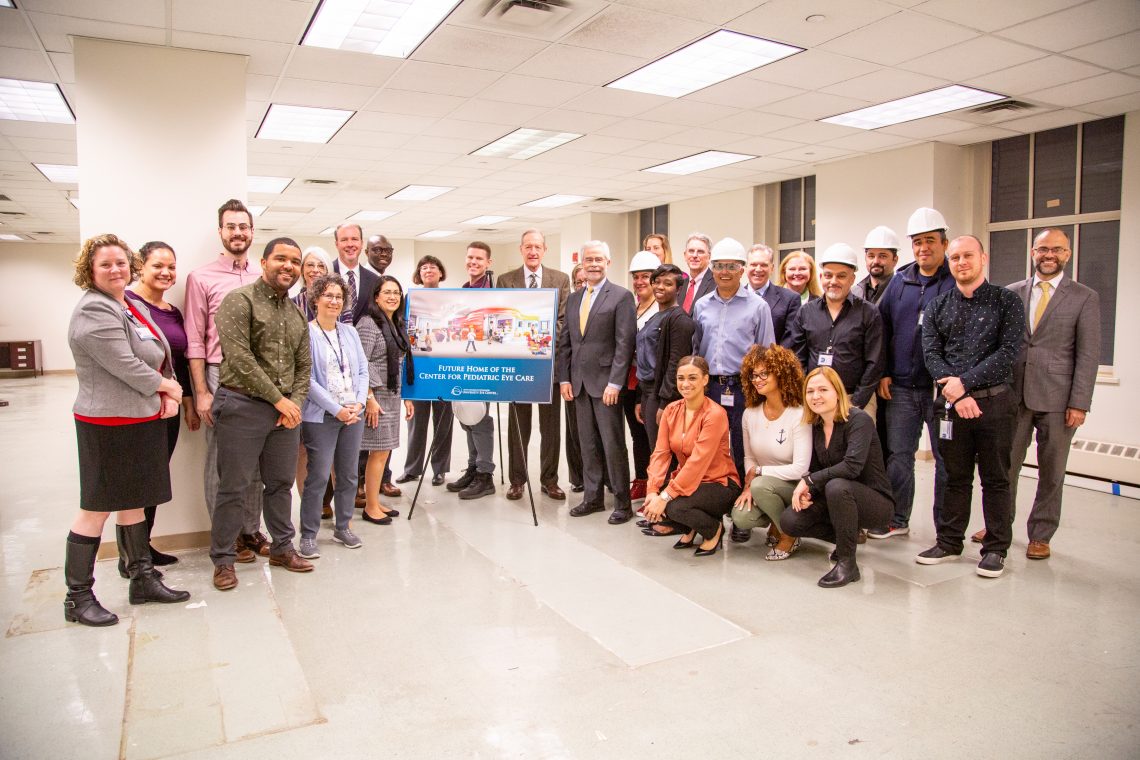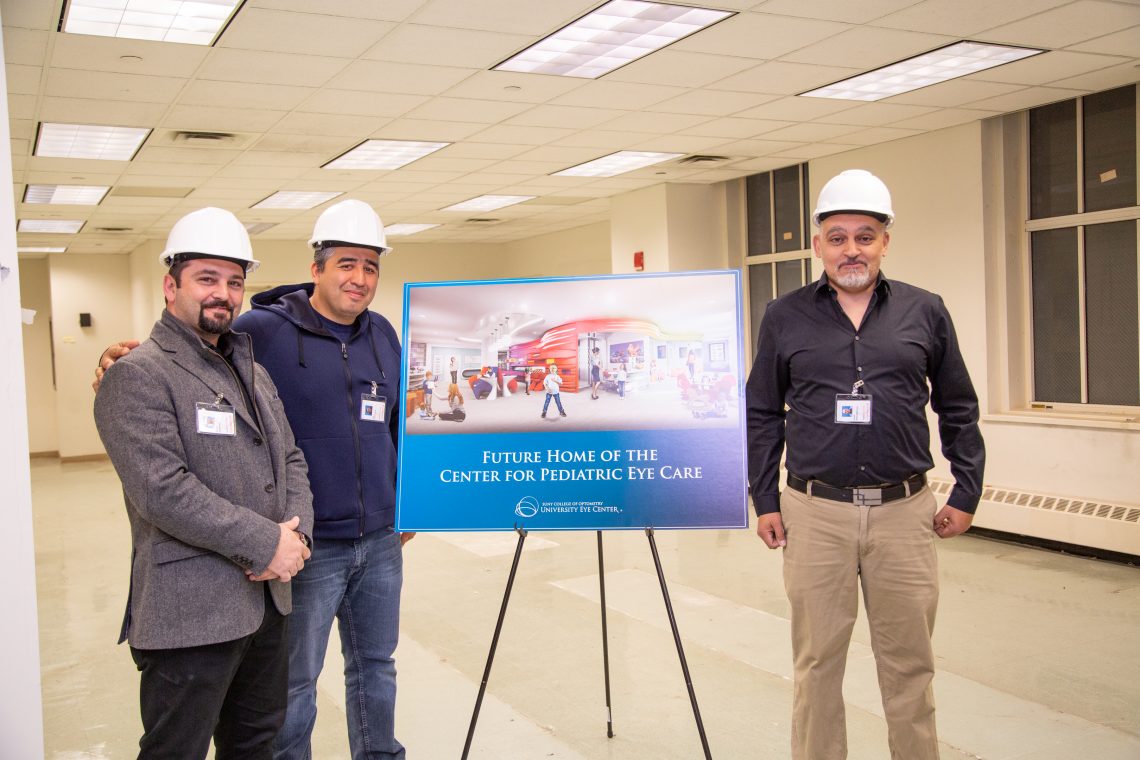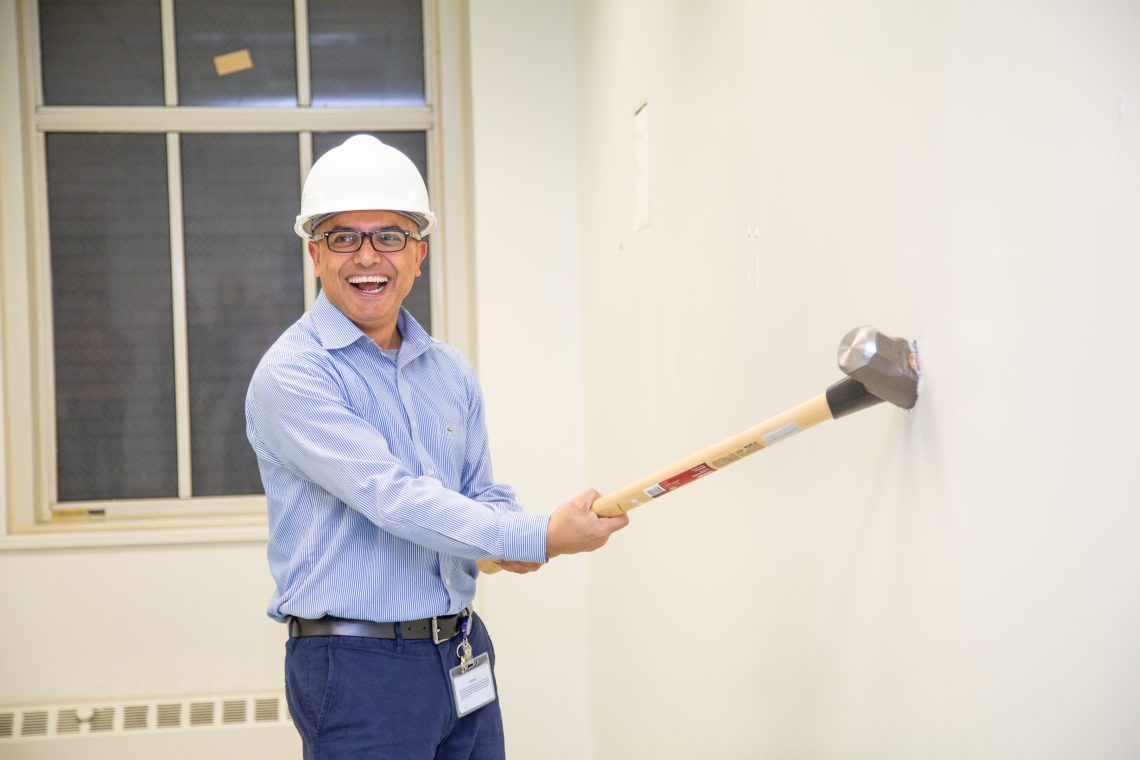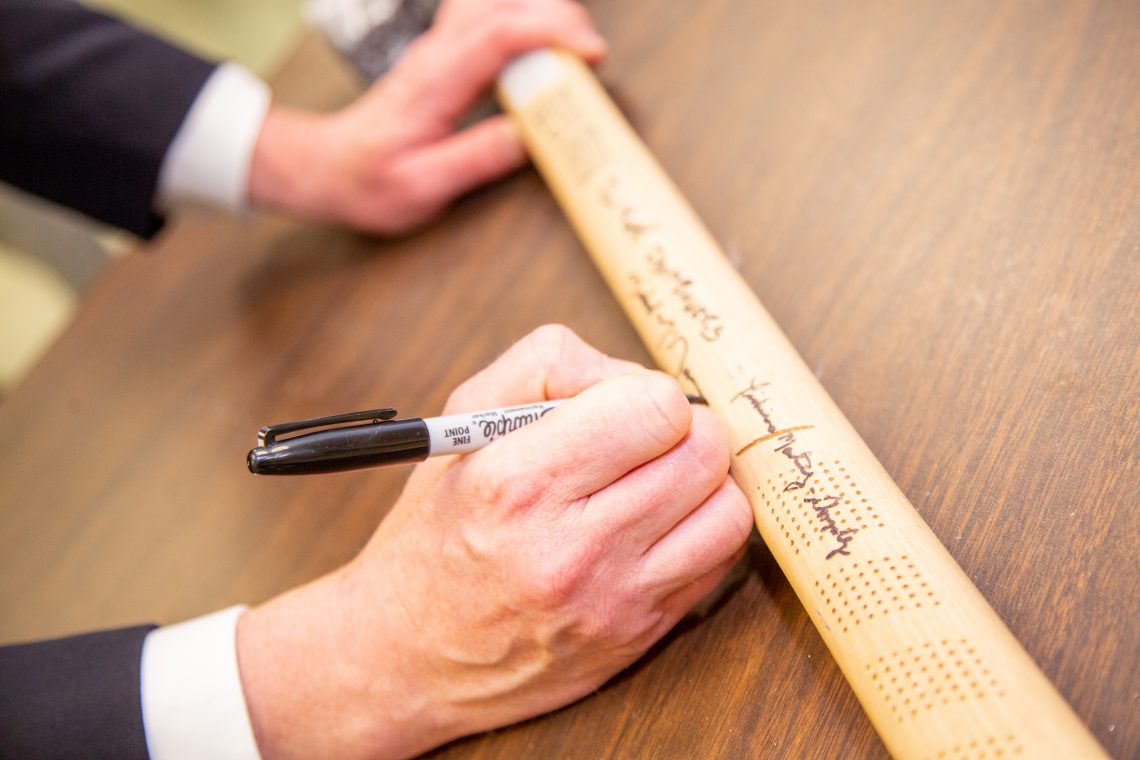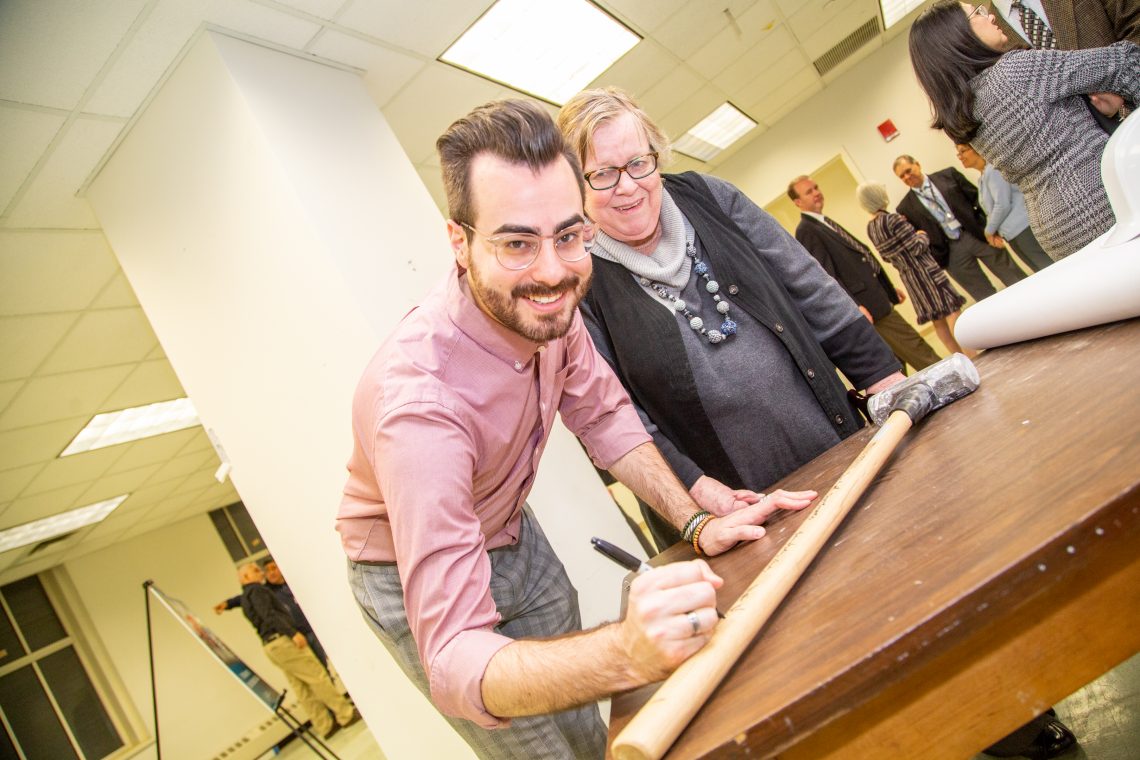 Our Vision for Children is a bold effort to create a pediatrics unit unlike any other in the country and we have renewed energy and purpose thanks to a $1.5M grant from the State of New York for our new Center for Pediatric Eye Care. Our campaign seeks an additional $1M in private funding to purchase new equipment, cutting edge diagnostic technology, and modern furnishings to make this service a welcoming environment for our youngest patients and their families.
Click here to learn more about the impact of your donation to our pediatric campaign.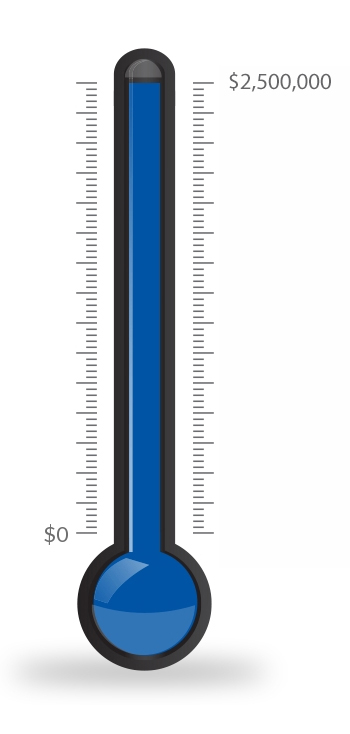 We appreciate the generosity of the Our Vision for Children donors.*
Diane T. Adamczyk, OD
Karl P. Adler, Jr., OD
Mr. Oladapo Adurogbola
Mr. and Mrs. Joseph N. Aimi
Mr. Christian Alberto
Guilherme Albieri, PhD
Alcon Laboratories
Dr. Denise D. Alexopoulos, OD '18
Allene Reuss Memorial Trust
Allergan, Inc.
Ms. Linda Amster
Mr. Anthony Anderson
Mrs. Erin Angarola
Anonymous
Spiro Antonacos, OD
Julia J. Appel, OD '91
Dawn M. Arnold, OD '91
Dr. Nader Attia and Dr. Claire Attia
Ms. Gaea Austin
Samar Awad, OD '92
Ms. Marge Axelrad
Benjamin Backus, PhD
Mr. Luisito Bacosa
Rose M. Badgeley Residuary Charitable Trust
Alan M. Bagun, OD '80
Mr. D. Fredrick Baker
Rima Bakhru, OD '15
Mr. Barry Ballen
Debra L. Bashkoff, OD '92
Sherry J. Bass, OD '80
Dr. Ann Beaton and Mr. Neil Beaton
Ms. Debra Berger
Edward Berger, OD
Joyati Bhattacharjee
Mr. Dan Biederman
Ms. Barbara Biondo
Janet Blakeman, Esq.
Stewart Bloomfield, PhD
Susan Hsin-Mei Fong-Boarman, OD '98
Anthony J. Boni, OD and Alicia N. Dorman, OD, PA
Mr. Charles Boorady
Eric J. Borsting, OD '87
Mr. David A. Bowers
Mr. and Mrs. Neil Brody
Mr. and Mrs. Richard Brogan
Mr. Keith Brown
Meryl Brownstein, OD '81
Victoria Bulbin, OD '99
Ms. Clarissa Burroughs
Mr. and Mrs. Howard W. Bushinger
Scott Bushinger, OD '07
Ms. Jennifer Campbell
Evan Canellos, OD '00
Dr. Harriette Canellos and Dr. Evan Canellos
Adriana C. Carpeniseanu, OD '06
Vilma Carter-Borsting, OD '88
Linda Casser, OD '80
Mr. Marcel Catafago
Mr. Vito J. Cavallaro
Ms. Darcy Cavanagh
Mr. Wayne Chen
Ms. Wei Chen "
Mr. and Mrs. Joseph Choi
Linda Chous, OD
John T.C. Chu, OD '78
David N. Ciccone, OD '95
Ken Ciuffreda, OD, PhD
Mr. Alan H. Cleinman
Loretta Clifford-Colletti, OD
Jay M. Cohen, OD '78
Scott Anthony Colonna, OD '01
Theresa J. Colonna, OD '02
Community Healthcare Network, Inc.
Ms. Rebecca Conception
A.J. Contento, OD '90
Annette P. Contento, OD '91
CooperVision, Inc.
Brian P. Courtemanche, OD '01
DCF Advertising
Elisa de Junco, OD '89
Robert Deluccia, OD '82
Nick Despotidis, OD '86
David Dexter, OD
Ms. Fjoralda Dhrimaj
Carol J. Dibble Record, OD '82
Gregory DiSanto, OD '84
Dominion Construction Corp.
Mr. and Mrs. Bryan Donohue
Dr. and Mrs. David P. Dozack
Eva Duchnowski, OD
Christine M. Dumestre, OD '92
Mr. William Dunlop
Rita Ellent, OD '97
Robert Ennis, PhD '14
Essilor of America
Ms. Jessilin Estevez
Ms. Hillary Ewing
Eyes of Joy
Mr. Thomas P. Farrell
Mark S. Feder, OD '83
Mr. Richard Feinbloom
Michael Feinstein, OD '75
Anna Marie Fernandez, OD '85
Martin E. Fields, OD '73
Susan S. Fisher, OD '82
Robert S. Fox, OD '85
The Wallace Fox Foundation
Michele Fraser, OD
Mr. and Mrs. Gary B. Freidman
Lee I. Freundlich, OD '82
Mr. and Mrs. Melvin B. Friedberg
Ted R. Friedman, OD '80
Kristen Lynne Fry, OD '98
Dana M. Gabbay, OD '97
Gabriel Kreuther
Mr. Rick Gaddes
Mr. Brady R. Galan
Paul R. Galstian, OD '91
Jerome Garber, OD
Mr. Dennis Gehr
Manisha B. Geiger, OD '96
Ms. Jan M. Gennet
Ms. Gillian T. George
Veronique Baptiste Germaine, OD '93
Mr. Philip Getter
John Gialousakis, OD '14
Mr. and Mrs. Douglas Glazer
Glenmede
Edward Goldberg, OD
Dr. and Mrs. Mark Gordon '75
Ayan Goswami
Jennifer Gould, OD '13
Great Performances
Ms. Karine Grigoryeva
Mr. and Mrs. Gordon Gund
The Gordon and Llura Gund Foundation
Bernard Gutman, OD
Haag-Streit USA
Ms. Chana Haimowitz '21
Gayle J. Harris, OD '97
Ms. Marsha H. Hartstein
David A. Heath, OD, EdM
Marc S. Hecker, OD
HEINE USA LTD
Hertz Herson CPA LLP
P. Gregory Hess, Esq.
William G. & Helen C. Hoffman Foundation
Mitchell I. Horowitz, OD '91
Senator Brad Hoylman
Susan Hsu, OD '85
The Hyde and Watson Foundation
IAC
Dr. Siret Jaanus and Dr. Jaak Jurison
Mr. and Mrs. Arthur Jankolovits
Jewish Communal Fund
Jobson Healthcare Information LLC
Johnson Controls
Mr. Howard Justvig
Mr. and Mrs. Alan Kahn
Evan Kaplan, OD '90
Neera Kapoor, OD '94
Keeler Instruments Inc.
Ms. Nancy Kirsch
Mr. Warren Kissin
Mr. and Mrs. John Koehler
Karen Tracy Kosowsky, OD '98
Jeffrey Kraushaar, OD '82
Ms. Maja Krsmanovic "
David M. Krumholz, OD '85
Mr. Subramanian Kunchithapatham
Douglas C. Lambertson, OD '89
Lori Marie Landrio, OD '97
Steven Larson, OD '90
Anupam Laul, OD
Lianne Lazetera, Esq.
Allison M. LeBlanc, OD '09
Ms. Pamela Lederman
Charissa K. Lee, OD '02
Dickson Lee, OD '99
Ms. Nadine G. Lee, CPA
Joshua E. Leif, OD '99
Clifford A. Lemkin, OD '75
Mr. and Mrs. Isaac Lemor
Mr. Hubert Leszczynski
Steven R. Levy, OD '86
Mrs. Margaret Lewis
Ms. Sydney Lin "
Logic One Computer Services, Inc.
Lombart Instrument
Ms. Diana P. Ludlam
Luxottica Retail
James Lytle, Esq.
Richard J. Madonna, OD '85
Glenn Malat, OD '94
Jenelle Mallios, OD
Mr. David Marco
Marco Ophthalmic, Inc.
Jill Ann Marcus, OD '98
Mrs. Isabella Marinoff
Ms. Jacqueline Martinez
Ms. Liduvina Martinez-Gonzalez
Ms. Aimee McBain
Mr. and Mrs. Jeffery McDonald
Ms. Gloria McFarland
Mr. and Mrs. Philip McFarland
Michael McGovern, OD '97
Ms. Suzan McGovern
Ms. Carly McKeeman
Mr. and Mrs. Krysztof Mikos
Mr. and Mrs. David Miller
Dean Miller, OD
Lee Miller, Esq.
Dr. and Mrs. Ronald Millman
Patricia Modica, OD
Mr. John Molinda and Ms. Gail Winter
Victoria Molnar Weiss, OD '89
Mr. Dwayne Moore
Michelle E. Moore, OD '97
Mr. William J. Moran
Ms. Maureen Morley
Michael Mortimer, OD
Kathy K. Mosel, OD
Mr. and Mrs. Jacob Moseson
Rochelle L. Mozlin, OD '82
Kevin Murtha, OD '77
Gloria S. Neuwirth, Esq.
New York University School of Medicine
Mr. and Mrs. Robert M. Newman
Tracy Nguyen, OD
Jolie An Nickel, OD
NYU School of Medicine at Woodhull
Mr. and Mrs. Edward O'Connell
Optometric Eye Services, LLC
Eric Orava, OD '86
Mr. Frank Orehek
Mr. Evans Owusu
Shruti Pandya, OD '93
Ms. Sarah Y. Park
Patel Eye Center PC
Ralph A. Paternoster, OD '82
Ms. Yodania Paulino
Beth Pearlmutter, OD '93
Mr. and Mrs. Rob Pellot
Dr. Stephen M. Pereira
Ms. Clementine Perez
Phillips Eye Foundation Inc
Pink Vision Associates LLC
Dr. and Mrs. Frank Pirozzolo
Kimberley Poirier-Schmidt, OD '14
Dr. Jordan R. Pola
Ms. Carole H. Polsky
Chin-Tsai Pong, OD '94
Mrs. Ramola Poonai
Joan K. Portello, OD, MPH, MS, FAAO '86
Ms. Kimberly Price
PricewaterhouseCooper
Promenade Eye Care PA
Vito Proscia, OD '91
Dr. and Mrs. Leon M. Protass
Ms. Wendy Ravitz
Stephen W. Record, OD '82
Reed Exhibitions
Reichert Technologies
Mr. Robert J. Reto and Dr. Mary A. Reto
Mrs. Dawn Rigney
Ms. Angela Robinson
Ms. Cletta A. Rochester
Mr. Lenny Roos
Mr. Jose A. Rosario
Ms. Jan Rose
Irene Rosenberg, OD '88
Ms. Barbara S. Rosenthal
Theresa Rostkowski-Tanzil, OD '90
Mr. and Mrs. Philip R. Rotner
Ms. Claudia Caruso Rouhana
Dr. and Mrs. Louis I. Rubins
Theresa J. Ruggiero, OD '87
Dr. James Ruhl
Diane M. Russo, OD '10
Daniella Rutner, OD '02
Mrs. Georgina Sager '44
Ms. Barbara Saltzman
The Barbara Saltzman Charitable Foundation
Dr. Luz M. Tamayo and Dr. Rafael Sanchez
Santinelli International
Mr. Dave Sattler
Leonard J. Savedoff, OD '79
John C. Scaramia, OD
Mr. Douglas Schading
Mary Beth Schanz, OD '96
Mr. Larry Scharf
Michele M. Scherz, OD '85
Janet R. Schmukler, OD '85
Mr. and Mrs. Harvey Schneider
Erica L. Schulman, OD '10
David Schultz, OD '81
Steven H. Schwartz, OD, PhD
The Helena Segy Foundation
Mr. Robert Serrone
Dr. Paul Shahinian
Mr. Adam J. Sheer
Elsa Sheerer, OD '15
Mr. Mort Sheinman
Mr. and Mrs. Ami Sibony
Mr. and Mrs. Scott A. Sides
Dr. and Mrs. Richard Silver
Beryl L. Snyder, Esq.
Richard Soden, OD '79
Mrs. Lenore Sopher
Kenneth Sorkin, OD '93
Ms. Jessica Y. Sosa
Angela E. Spaman Gardner, OD '97
Mr. and Mrs. Bernard Spear
Spectrios Institute for Low Vision
Mr. Harold Spielman
Mr. and Mrs. Ronald F. Spindel
Mr. George Spiropoulos, CFP
Nancy A. Starr, OD '97
State of New York ($1.5M Grant)
Stavros Niarchos Foundation USA, Inc.
Mrs. Gretchen H. Stone
Libby Sukoff, OD '56
SUNY, Upstate Medical Center
Henry J. Tanzil, OD '89
Eric P. Tennenbaum, OD '88
Andrea P. Thau, OD, FAAO '84
The Bowery Mission
The New York Community Trust
The Roosevelt Hotel New York
The Vision Council of America
Pamela E. Theriot, OD '02
Tides Foundation
Topcon Medical Systems
Ms. Bethshally Torres
Ms. Nicole M. Totans
Ms. Violeta Trajkovska
Long D. Tran, OD '03
David Troilo, PhD
Paula M. Ulmer Schutz, OD '78
Alvin Vener, OD '73
Suresh Viswanathan, MS, PhD
Mr. Peter Volandes
Volk Optical Inc.
Marilyn Vricella, OD '97
Ms. Lois Wagner
Wall, Einhorn & Chernitzer, P.C.
Ms. Ann Warwick
Ms. Liz Warwick
Jonathan Wasserstein, OD '98
Catherine Pace Watson, OD '86
Kenneth M. Weiner, OD '79
Ms. Sally Weiner
Douglas F. Weiss, OD '89
Harvey F. Weiss, OD '79
Ms. Hildy Weissman-Benick
Ms. Elaine Wells
Mr. and Mrs. Fred Werner
Ms. Colleen Westbrook
Denise M. Whittam, OD '91
Mr. Harold Wilshinsky
Mr. Akeema Wilson
James E. Winnick, OD '97
Thomas A. Wong, OD '89
Lucy S. Wun, OD '99
Ms. Bai Xu
Faye Phoebe Yap-Katzman, OD '97
Ms. Mary Jo Zandy
Mr. and Mrs. Ira Zankel
Arlene H. Ziedenweber Schwartz, OD '83