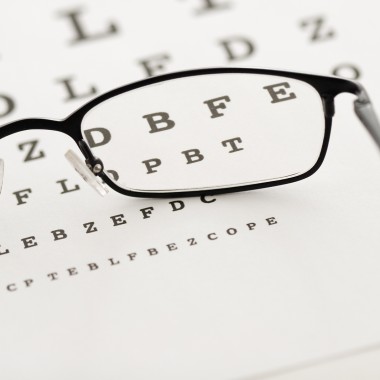 The primary purpose of frames is to hold the lenses in the correct position in front of your eyes so that you can see properly and comfortably. But they also have to look good. Frames come in many styles, colors, shapes and materials. At the Essilor Eyewear Center, we help you find frames that work well with your prescription and, at the same time, also look great on you.
Here are some tips for finding the right frames for you:
First and foremost, glasses should fit the width of your face. If they are too wide for your face, they will look oversized and if they are not wide enough, they will look like you have outgrown them. Many frames come in different sizes, so if you find one that's too small or too large, ask if they come in another size.
The top rim of the frame should not fit above your eyebrow nor should it sit very low. Because a frame can exaggerate and emphasize facial characteristics, it is a good idea to consider your complimentary facial lines and the shape of your face.
Balance your features with your frames. If your face is very round, a frame that is more squared off in shape will be more complimentary.
Color is important. But strict rules regarding the best color to choose for a frame are difficult to follow. The common sense rules that apply to clothes and accessories can also apply to eyewear.
Keep in mind that form follows function. Some frames are very delicate and should not be considered if you tend to handle your frames roughly. Glasses that are continuously taken on and off through the course of a day should be a little sturdier. Look for a frame with spring hinges that can hold your adjustment better.
The stronger your prescription, the smaller the frame should be. As a frame gets larger, your lenses will get thicker. Your eye care professional can help you choose the frame that will produce the best results so that you'll look great in your new glasses.