NEW YORK, February 25, 2019 – Drs. Susan and Mark Fromer will receive the 2019 Eyes on Leadership Award during the 16th annual Eyes on New York Awards Celebration at Cipriani 42 in New York City on Friday, March 22.
The gala is the signature event of the Optometric Center of New York (OCNY), the affiliated foundation of the State University of New York (SUNY) College of Optometry. Proceeds from the evening will directly support patient care, scholarships and research at the College.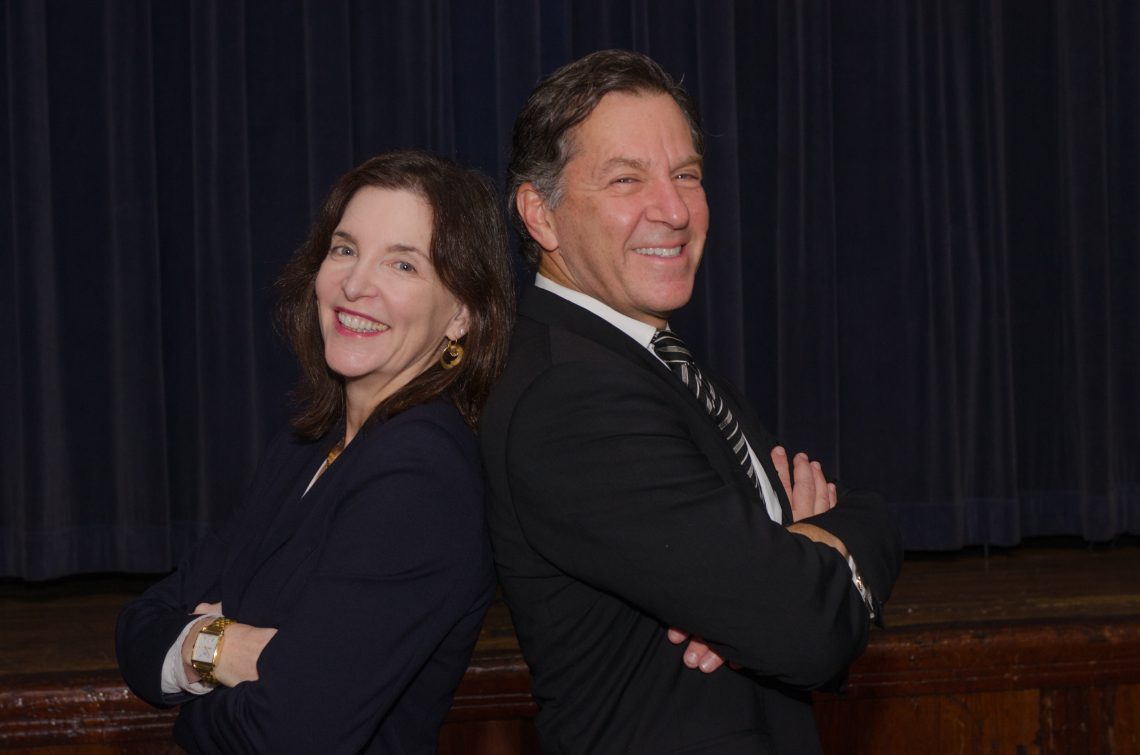 Fromer Eye Centers have provided comprehensive eye care utilizing state of the art modalities and treatment options throughout the New York City metropolitan area since 1953. Dr. Mark Fromer joined his stepfather's practice in 1988; his sister Dr. Susan Fromer joined in 2000. The siblings proactively advocate for greater collaboration between ophthalmology and optometry and hire board‐certified ophthalmologists and optometrists with national reputations as clinicians and educators.
Dr. Mark Fromer, an ophthalmologist who specializes in cataract, retinal surgery and laser vision correction procedures, believes the MD/OD model is increasingly common simply because it is best for patients. "Many [of our patients] are so ill they cannot bear the inconvenience of going to multiple doctors' offices. Providing patients with complete eye care from both MDs and ODs in one facility is the right thing to do," he said.
Fromer Eye Centers established a SUNY Optometry‐affiliated residency program in 2012. It is the only ocular disease residency program in the state of New York in an MD/OD private practice setting.
Dr. Susan Fromer considers their partnership with the College a stellar example of the new model for eye care residency training in the U.S. "The more people you can train, the more patients you can help. We have a volume of very sick patients and those patients can teach young doctors the most," said the ophthalmologist and cataract and glaucoma specialist. "We want to help raise the level of care and it behooves us all to work together."
The Eyes on Leadership Award is an acknowledgement of the Fromers' support of the next generation of eye doctors and reinforcement for their commitment to training and mentoring young talent, according to OCNY executive director Dawn Rigney. "Health care is changing with a greater focus on patients' needs and accessibility. The Fromers actively help train young MDs and ODs alike to address the growing demands in New York and extend critical eye and vision care across a diverse group of patients," she said.
Regeneron will receive the 2019 Eyes on Innovation Award during the celebration and Dr. Max Gomez, senior medical correspondent for WCBS‐TV, will serve as master of ceremonies.
More than 270 attendees supported last year's event. For additional information, visit www.sunyopt.edu/gala
About the Optometric Center of New York
The Optometric Center of New York was founded in 1956 and is the 501(c)3 campus‐affiliated foundation supporting the mission of the SUNY College of Optometry, a post‐graduate institution specializing in the clinical training and professional education of optometrists and vision scientists. Its trustees raise private funds, manage the foundation's endowment and investment portfolio and conduct outreach to advance the College.
Media Contact: Amber E. Hopkins Tingle, 212.938.5607, amber@sunyopt.edu