For Immediate Release: February 21, 2020
Media Contact: communications@sunyopt.edu, 212-938-5600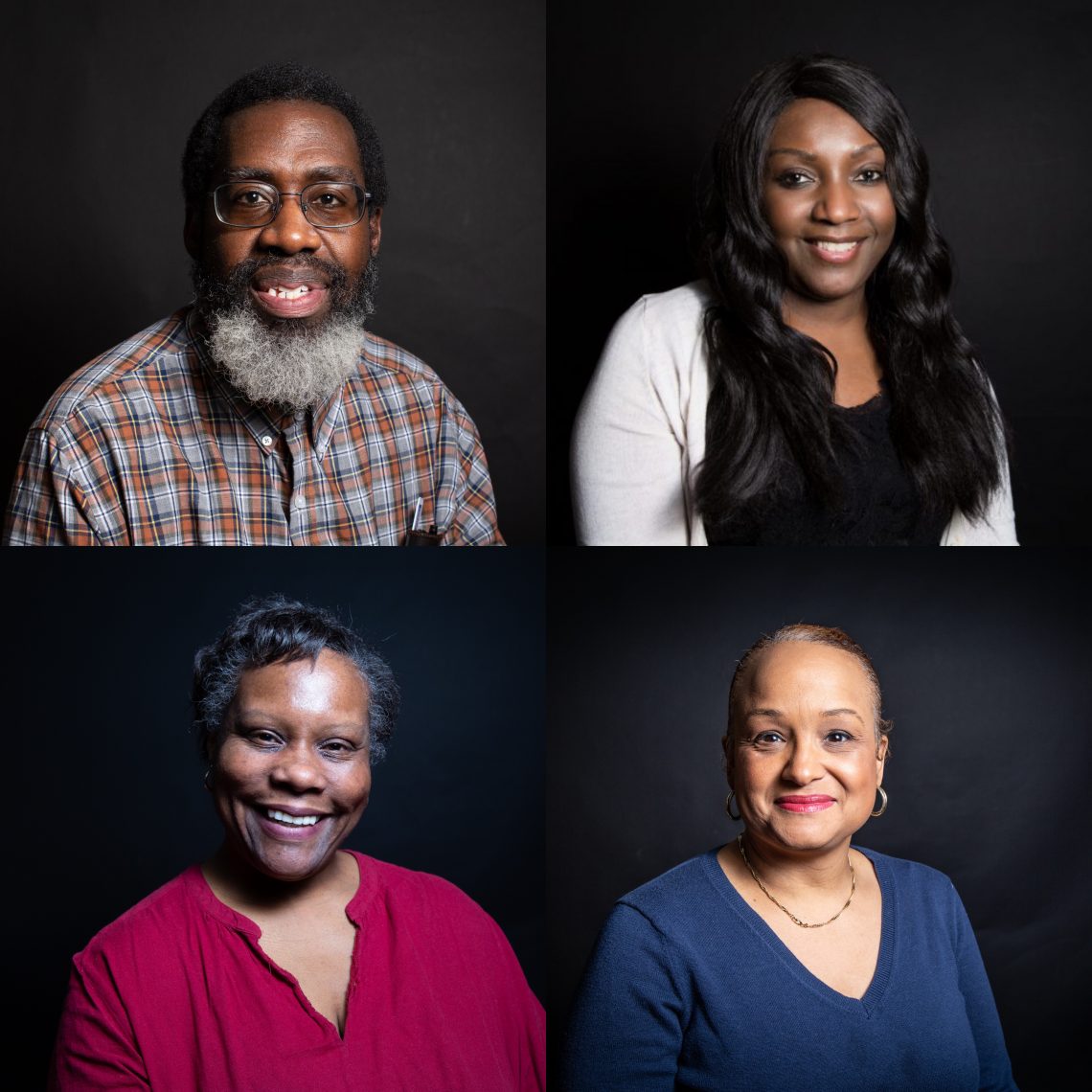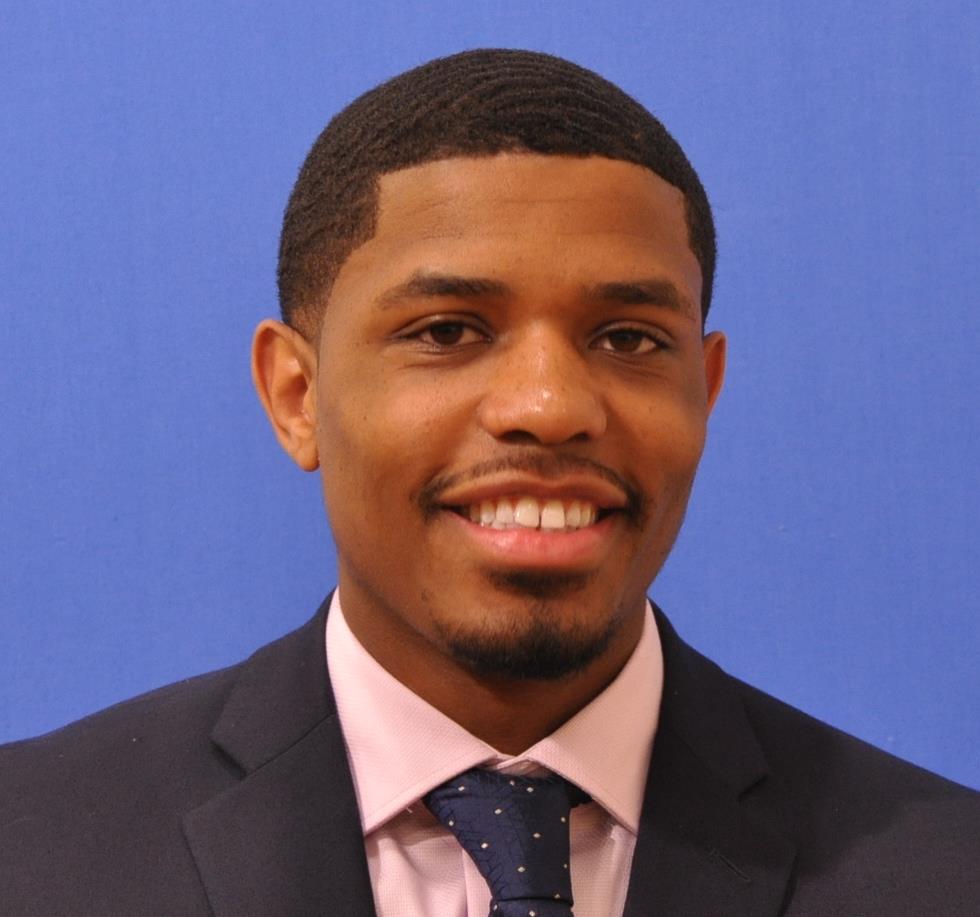 For the second year in a row, the SUNY College of Optometry chapter of the National Optometric Student Association(NOSA) has developed and installed an Inspiration Wall in the third floor Student Center. This year, the wall includes not only established optometrists and opticians, but the exceptional students that highlight black excellence as they shift and shape their career paths as future doctors of optometry.
"Diversity and inclusion are at the core of the College's value and strategic mission. Black History month offers the College community a great opportunity to pause and reflect on the contributions of African Americans to healthcare in general and optometry in particular," said Dr. Guilherme Albieri, Vice President for Student Affairs and Chief Diversity Officer at SUNY Optometry.
"Optometry affords me the opportunity to serve the underserved communities in health care while catering for one of the most important aspects of living: Vision. Expanding my critical thinking capabilities on how to investigate ocular issues facing the black community plays a critical role in addressing their needs," said Ridwan Carim-Sanni, Class of 2022.
The chapter's president Raymond Farmer, Class of 2021, led this year's initiative for the inspiration wall to express appreciation for the achievements of College-affiliated optometrists and opticians of African descent. Additionally, Farmer organized the Black History Month Spotlight which showcases outstanding members of the College and University Eye Center community to the TV screens in the lobby, social media, and elevator monitors. "During this month we get to put a spotlight on black excellence from the past and on presently rising stars," said Farmer. "I realized that becoming a doctor can put you in a position to extend your influence to the greater community and give back in many ways."
"Celebrating Black History Month allows all people to relish and admire the great works and impact of black Americans," said Sophia Johnson, Class of 2023.
Black History Month Features:
Edwin Marshall, O.D., M.S., M.P.H.
Tanya Carter, O.D.
Yohanna Emun, O.D.
Clayton Powell, O.D.
Ridwan Carim-Sanni, Class of 2022
Rhea Magee, Class of 2021
Camille Cohen, O.D.
Frank Barnes Jr., O.D.
Zaahira Essay, O.D.
Sherma Lashley, NYS Licensed Optician
Brieann Adair, O.D.
Mariah Marshall, Class of 2021
Ashley Walker, Class of 2023
Sophia Johnson, Class of 2023
Monique Mohammed, Class of 2020
Allen Gordon, O.D.
Darwin Richmond, NYS Licensed Optician
Quinton Sawyer, NYS Licensed Optician
Benjamin Arthur, O.D.
Ray Farmer, Class of 2021
Osasenaga West-Erhabor, Class of 2022
Stephen Murray II, Class of 2022
Veronica Wade, Clinical Financial Services Representative
Patricia Lambert, Clinic Manager: Advanced Care Clinic
Clarrisa Burroughs, BPS, Community Outreach Coordinator
Take a closer look at more quotes from our featured students, faculty, and staff on our Facebook and Instagram.
The National Optometric Student Association (NOSA) was founded in 1979 to support diversity in the field of optometry among institutions of higher education, working in tandem with the National Optometric Association's mission to improve eye health and access to care in minority communities. SUNY Optometry's student members are among the 1,000 students around the country who work to improve the profession by supporting the success of compassionate students who are eager to help underserved communities.
###
About SUNY Optometry
Founded in 1971 and located in New York City, the State University of New York College of Optometry is a leader in education, research, and patient care, offering the Doctor of Optometry degree as well as MS and PhD degrees in vision science. The College conducts a robust program of basic, translational and clinical research and has 65 affiliated clinical training sites as well as an on-site clinic, the University Eye Center.  SUNY Optometry is regionally accredited by the Commission on Higher Education of the Middle States Association of Colleges and Secondary Schools; its four-year professional degree program and residency programs are accredited by the Accreditation Council on Optometric Education of the American Optometric Association. All classrooms, research facilities and the University Eye Center, which is one of the largest optometric outpatient facilities in the nation, are located on 42nd Street in midtown Manhattan. To learn more about SUNY Optometry, visit www.suny.edu.