Funding to support student scholarships, patient care, and research

New York, NY– The State University of New York (SUNY) College of Optometry has announced a $30,000 gift from CooperVision, a global leader in myopia management. In recognition, SUNY Optometry named a specialized myopia examination room located in the College's University Eye Center in the company's honor.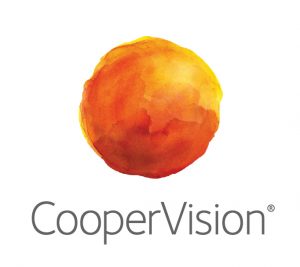 "On behalf of the entire College community, I would like to express great appreciation to CooperVision for their support of the future of optometric training and practice through this generous gift," said David Heath, OD, EdM, president of the State University of New York College of Optometry. "This gift provides valuable support to the College by enhancing student education, improving the patient experience, supporting faculty research, and facilitating the delivery of our many services in vision care."
An optometric industry innovator, CooperVision introduced last year MiSight® 1 day, the first and only FDA-approved daily soft contact lens designed to slow the progression of myopia in children aged 8-12 at the initiation of treatment. The company's solutions to manage the condition is a shared area of expertise with SUNY Optometry which offers a Myopia Management Clinic for pediatrics and adults.  CooperVision has been a long-time advocate of SUNY Optometry's education program, patient care, and outreach initiatives.  
"Through our partnership with the SUNY College of Optometry, we are proud to support the advancement of the education of future eye care professionals," said Michele Andrews, OD, Vice President of Professional & Government Affairs, Americas, CooperVision. "As the prevalence of myopia continues to rise, it is imperative that optometry students have access to the latest developments in technology so that we can work together to elevate myopia management to be the standard of care." 
At the forefront of optometric education and research worldwide, SUNY Optometry will celebrate its 50th anniversary in April 2021. 
March 10, 2021
Organization contact: Adrienne Stoller, communications@sunyopt.edu, 212-938-5600
###
About SUNY Optometry
Founded in 1971 and located in New York City, the State University of New York College of Optometry is a leader in education, research, and patient care, offering the Doctor of Optometry degree as well as MS and PhD degrees in vision science. The College conducts a robust program of basic, translational and clinical research and has 65 affiliated clinical training sites as well as an on-site clinic, the University Eye Center.  SUNY Optometry is regionally accredited by the Commission on Higher Education of the Middle States Association of Colleges and Secondary Schools; its four-year professional degree program and residency programs are accredited by the Accreditation Council on Optometric Education of the American Optometric Association. All classrooms, research facilities and the University Eye Center, which is one of the largest optometric outpatient facilities in the nation, are located on 42nd Street in midtown Manhattan. To learn more about SUNY Optometry, visit www.sunyopt.edu.