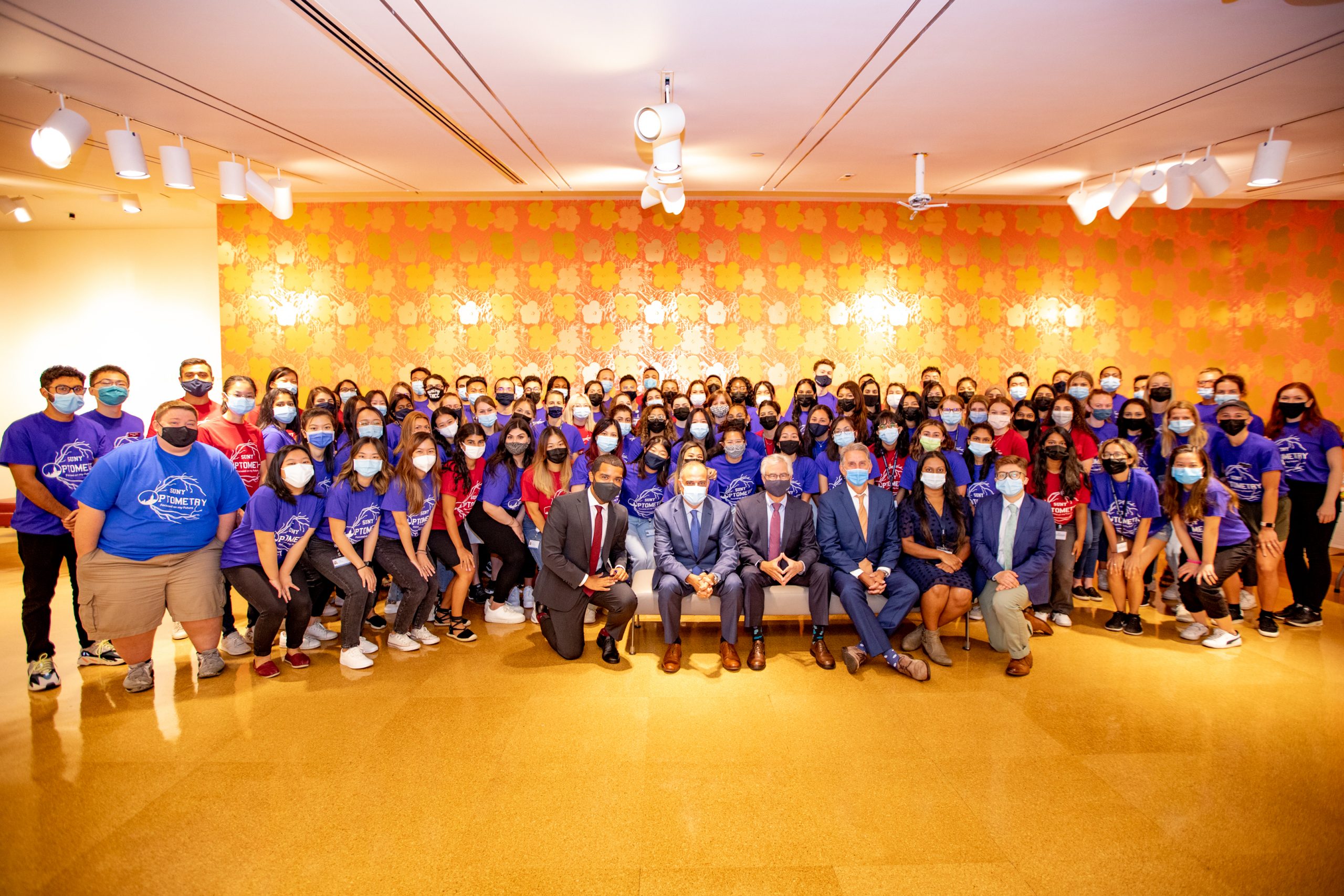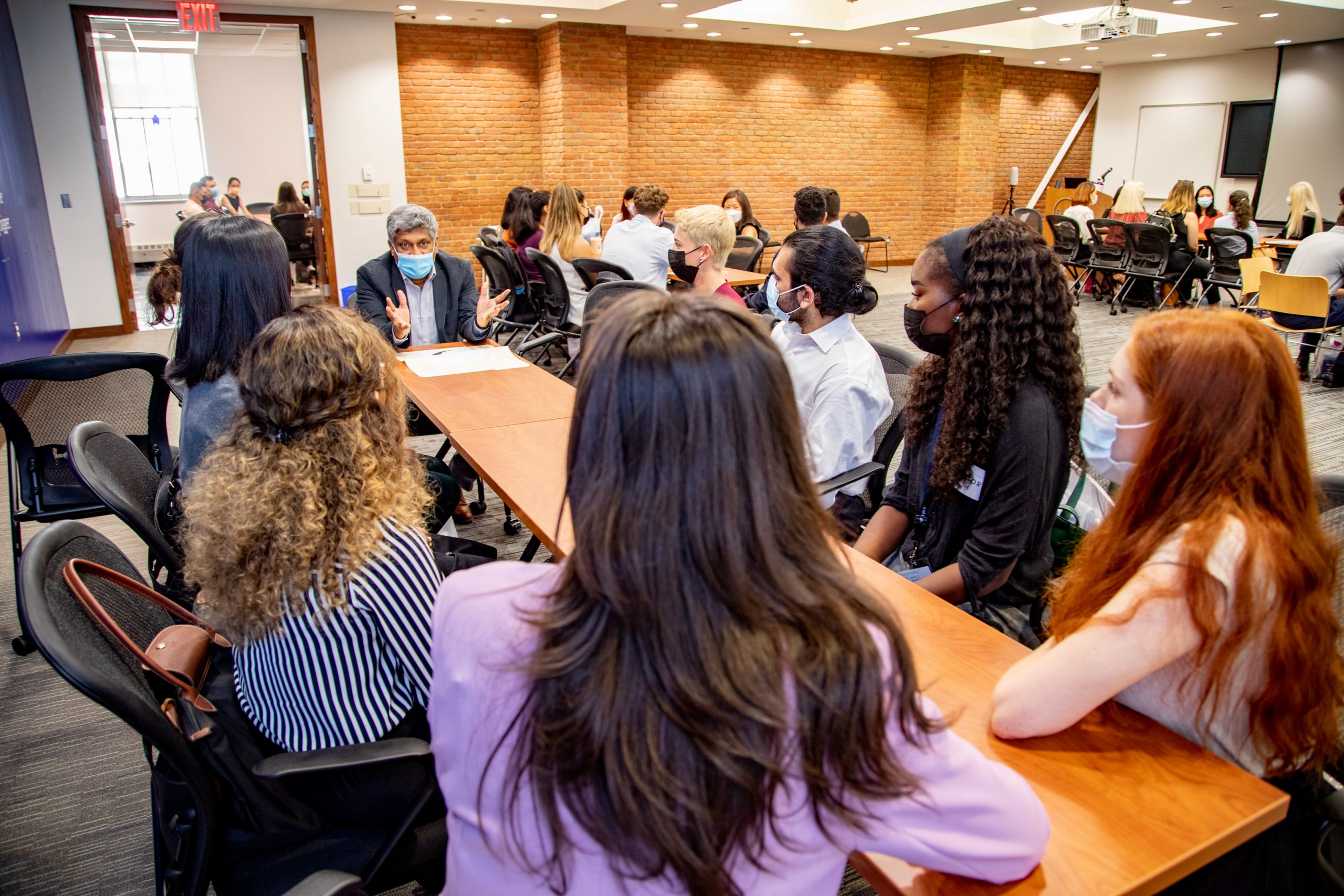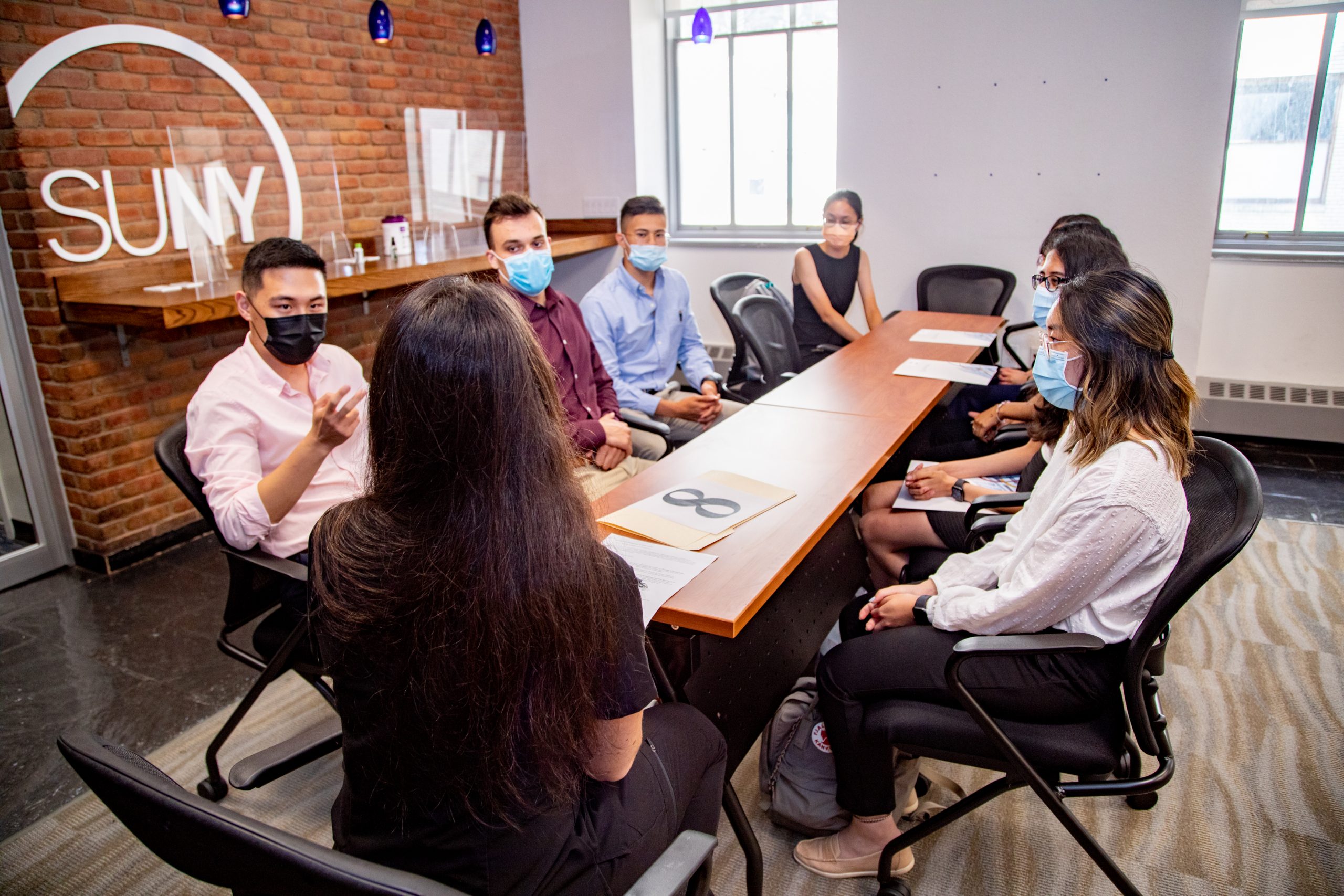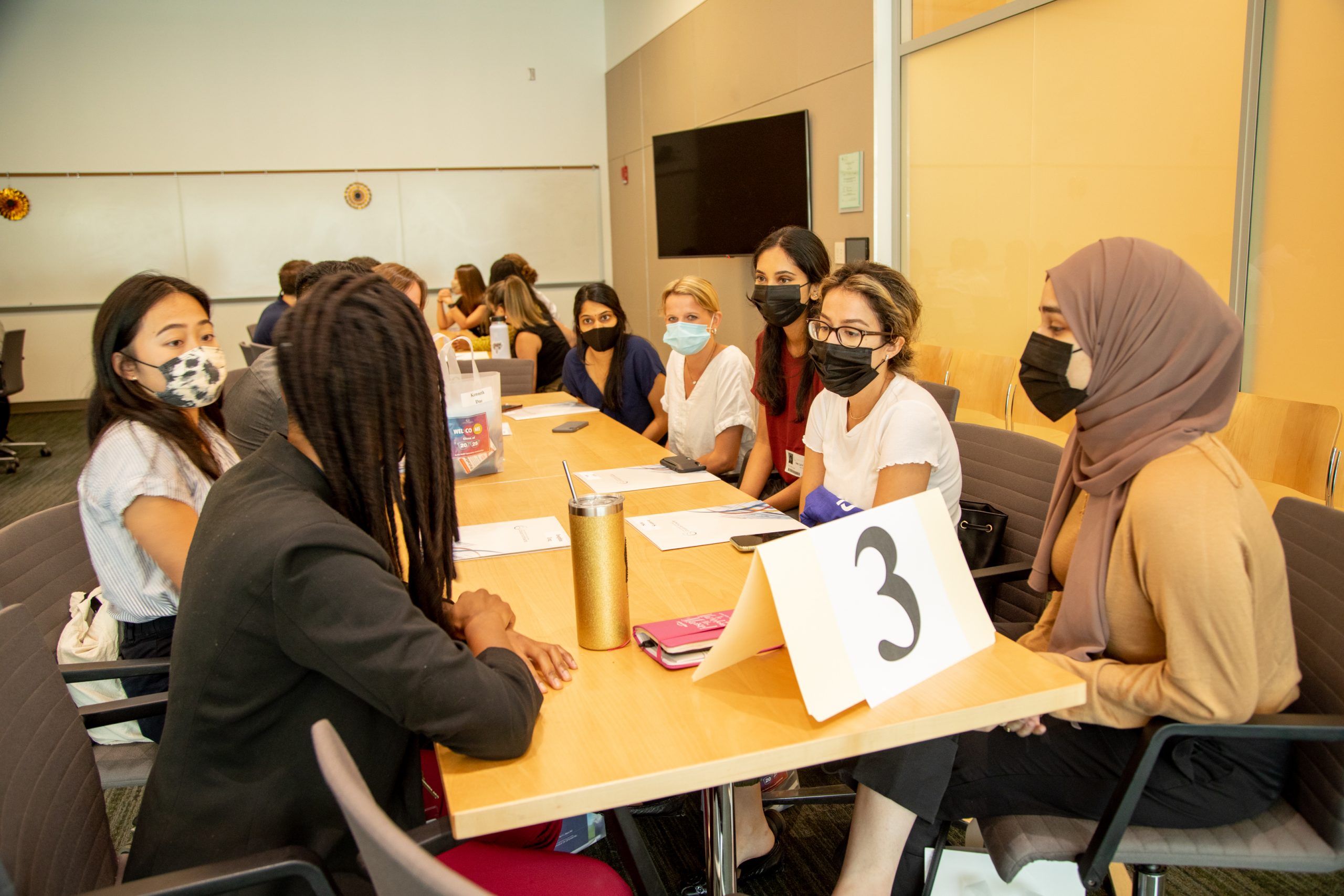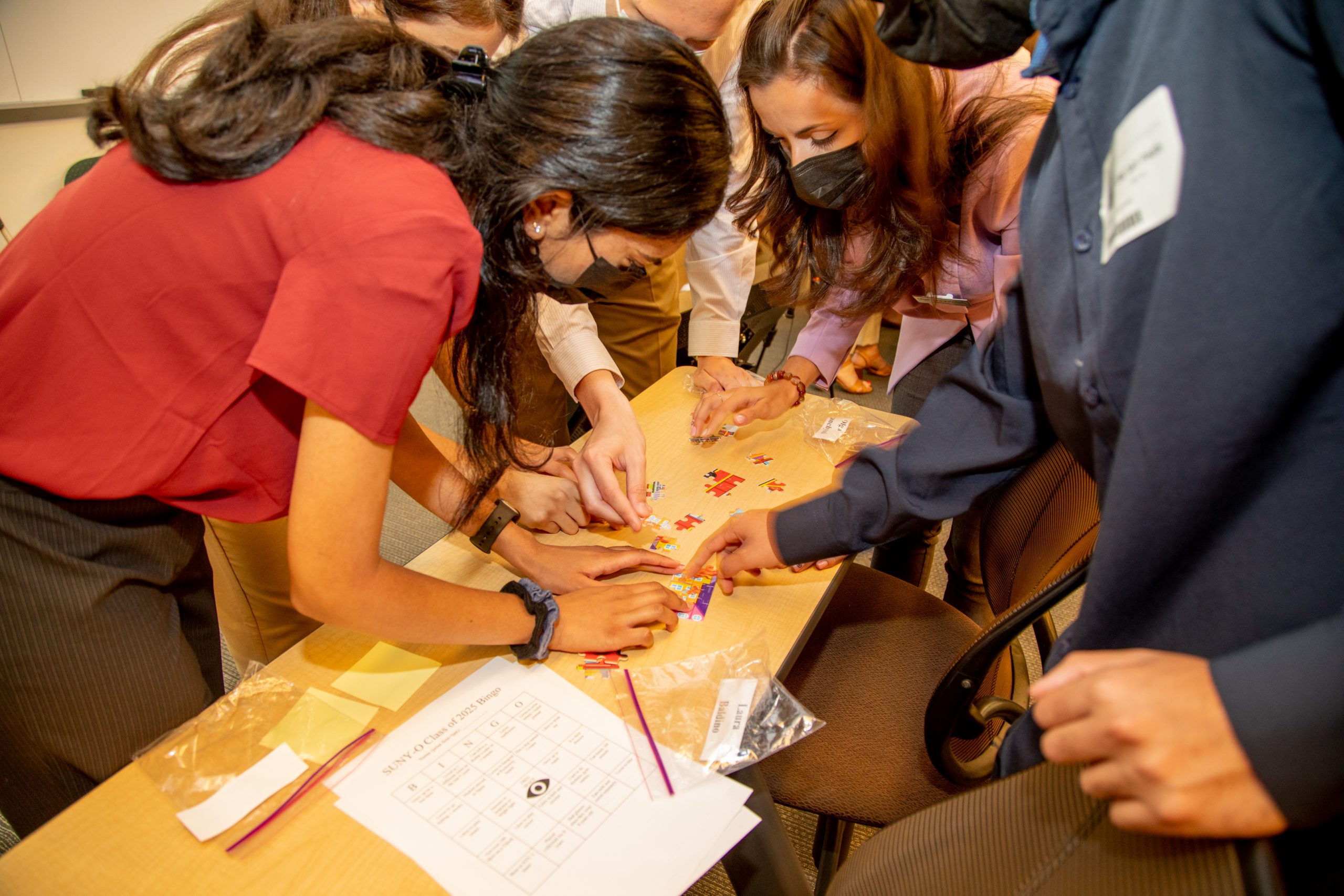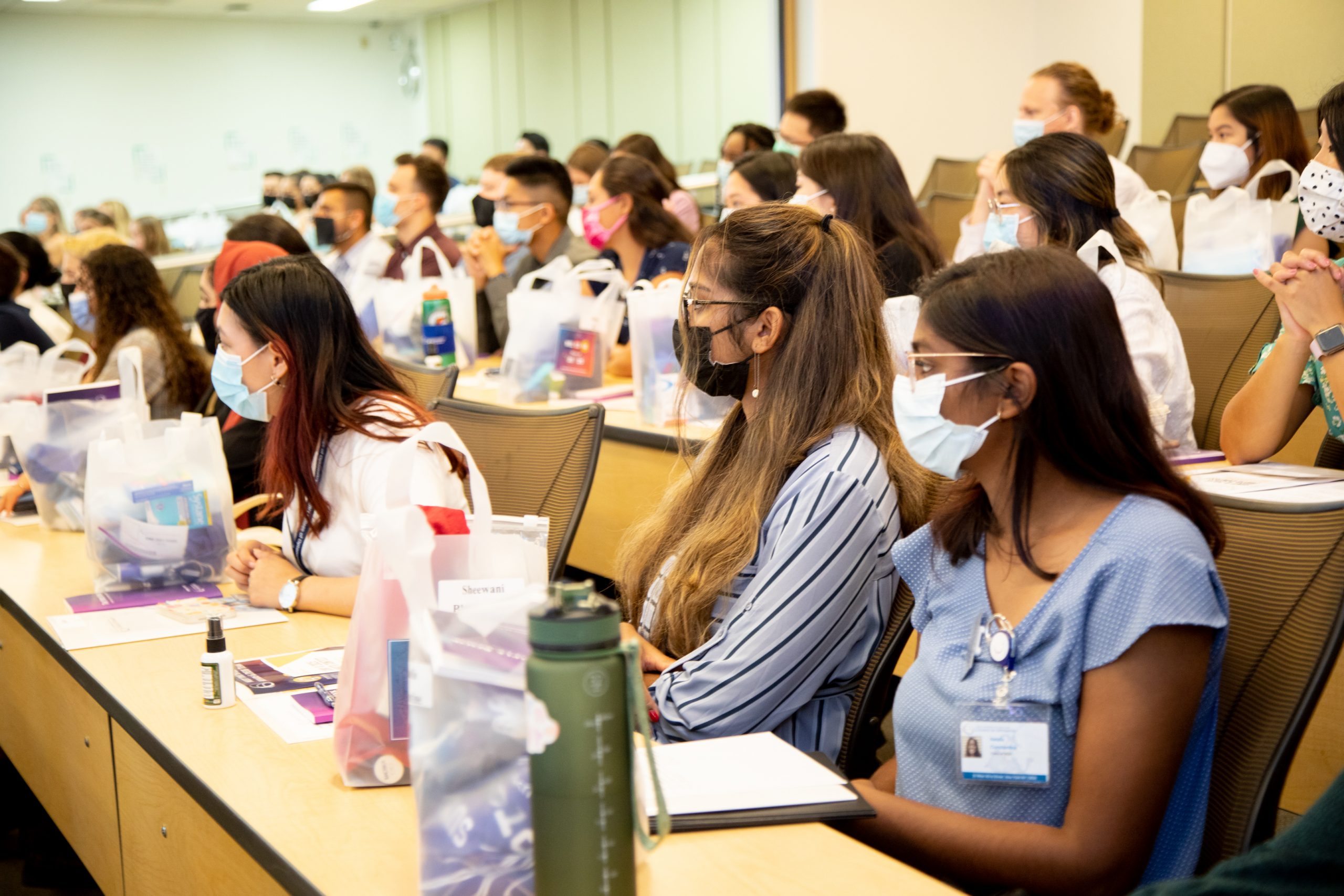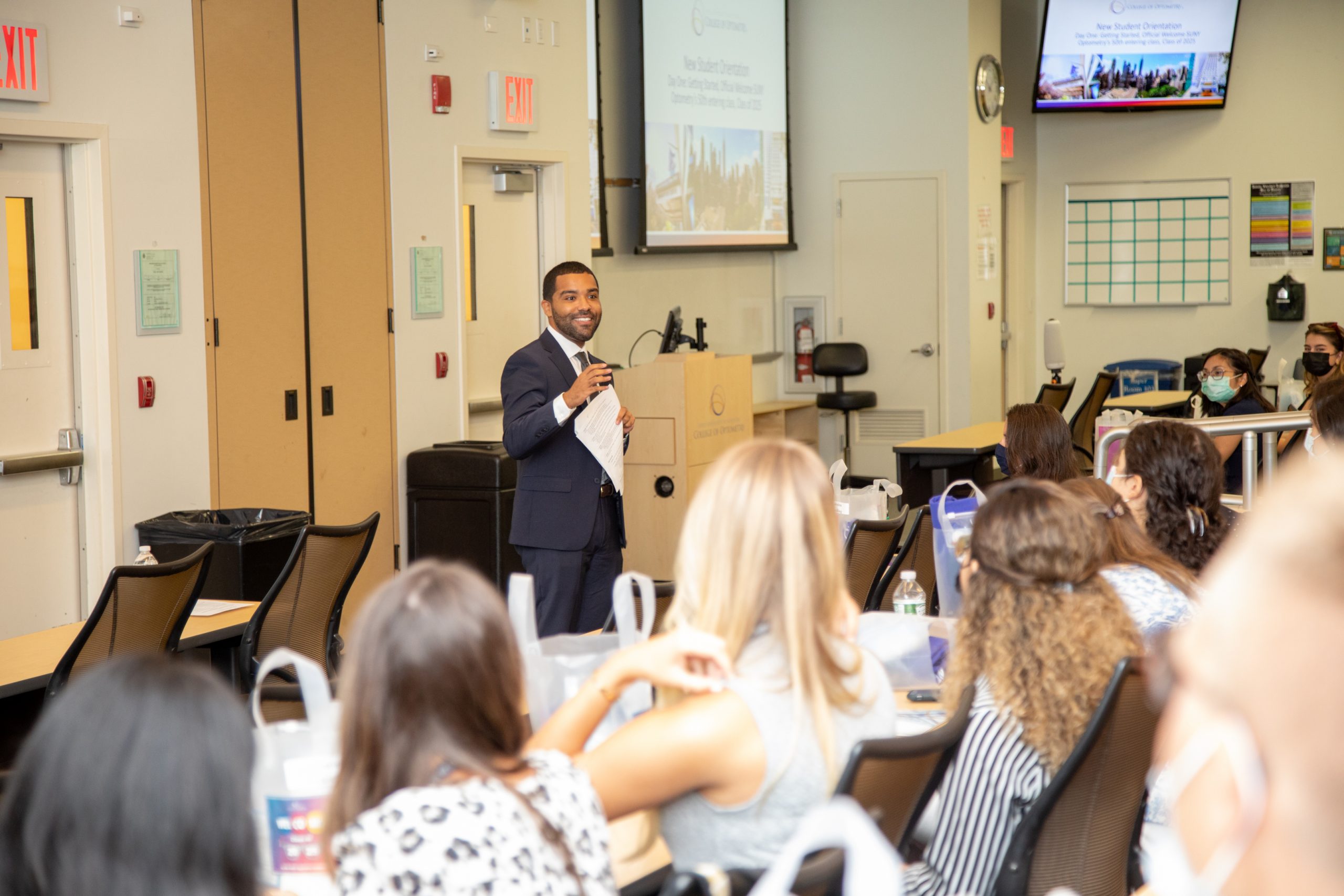 New York, NY— The first step toward becoming an eye doctor began this week for the Class of 2025 as they embarked on their first semester of study at the State University of New York College of Optometry. The group of aspiring optometrists made up of 98 new students, including 76 women, is the College's 50th entering class since its founding in 1971.  
"It's an exciting time for our College community, including more than 3,400 alumni who represent the growth and success of our institution," said SUNY Optometry President David A. Heath, OD, EdM. "This year's class embodies our progress not only in optometric education but also in the changing landscape of healthcare."
More than half the 50th entering class comprises students outside of the New York region, including 14 states and 6 students from Canada and abroad. Closer to home, the Class of 2025 features College faculty and alumni legacies as well as 16 students who are graduates from other SUNY institutions. The class is also among the College's most diverse group of optometrists-in-training, including nine percent Black and Latinx students and 35 percent first-generation students.
"Based on OptomCAS data, approximately 80% of this class reported being impacted by the COVID-19 pandemic in their academic pursuits. This includes completing their courses in non-traditional formats (either virtually or hybrid), a shift in their extracurriculars, and/or an impact on their overall livelihood," explained Director of Admissions Christian Alberto, EdD. "Despite these challenges, the class remained committed to their goal of becoming optometrists, including completion of all enrollment requirements, and are among the most competitive optometry students in the nation."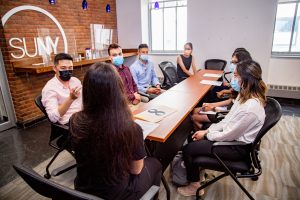 Before the official start of classes, the new students participated in Welcome Week held August 9-13, which included a two-day extensive orientation program covering academic expectations, resources and support services, networking with faculty and alumni, diversity training exercises, and connecting with classmates and student leaders in optometry.
"Orientation is a formative event for students to begin establishing their foundation for their new and professional environment. We aim to orient students not only to the demands and rigors of optometry school and the resources available in support of their success, but also to begin establishing the comradery and engagement that contribute to the vibrant community that is SUNY Optometry," said Vice President of Student Affairs and Chief Diversity Officer Guilherme F. C. Albieri, PhD. "I am convinced that our 50th class has the leadership skills and commitment to engagement that will contribute to our vibrant community and to the profession. I wish them great success!"
To learn more about SUNY College of Optometry academic programming, student life, and admission, visit www.sunyopt.edu/explore.
August 19, 2021
Organization contact: contact communications, communications@sunyopt.edu, 212-938-5600
###
About SUNY College of Optometry

Founded in 1971 and located in New York City, the State University of New York College of Optometry is a leader in education, research, and patient care, offering the Doctor of Optometry degree as well as MS and PhD degrees in vision science. The College conducts a robust program of basic, translational and clinical research and has 65 affiliated clinical training sites as well as an on-site clinic, the University Eye Center.  SUNY College of Optometry is regionally accredited by the Commission on Higher Education of the Middle States Association of Colleges and Secondary Schools; its four-year professional degree program and residency programs are accredited by the Accreditation Council on Optometric Education of the American Optometric Association. All classrooms, research facilities and the University Eye Center, which is one of the largest optometric outpatient facilities in the nation, are located on 42nd Street in midtown Manhattan. To learn more about SUNY College of Optometry, visit www.suny.edu.