The OD/MS student aspires to take care of patients' eyes to improve their lives.
Carol Lin landed on the path that brought her to optometry when she was just a little girl. "My mother loves to tell me that when she used to take me and my five-year-older autistic brother for play time at the park, I would always let my brother sit in the stroller going there and back, treating him like the dolls I took care of diligently at home," says Ms. Lin.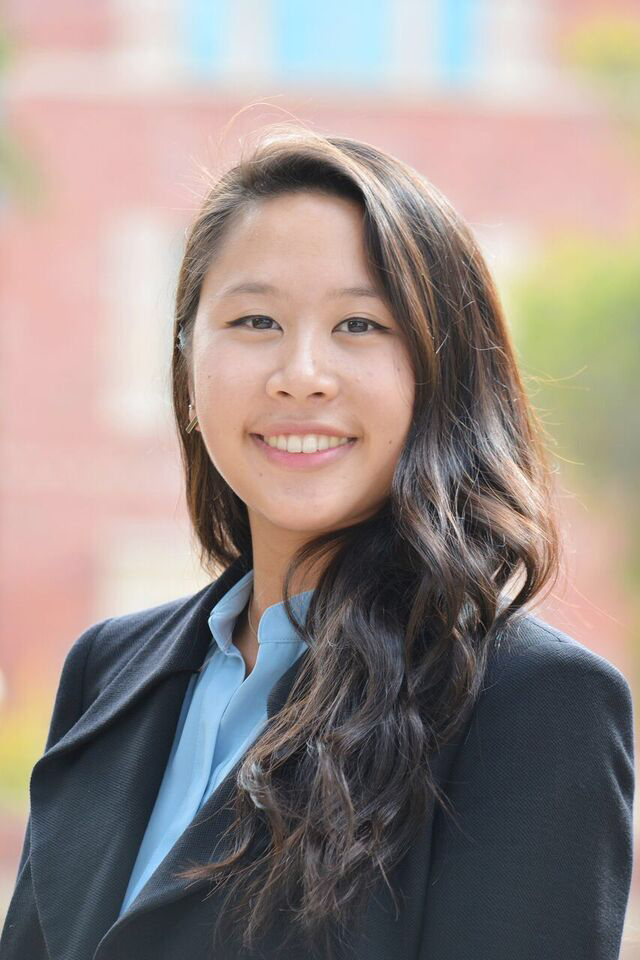 It was that kind of empathy and dedication to others that made her consider a career in health care. As an undergraduate neuroscience major at UCLA, she volunteered in a variety of health care professions and, she says, "I realized that providing my time and services to patients in need is less so a responsibility, and more of a lifestyle I have come to love and appreciate."
Today, the San Jose, California, native is in her third year as an OD/MS student at SUNY Optometry. She works in the lab of principal investigator Dr. Alexandra Benavente-Perez and studies the structure and function of the retinal neurovascular unit in myopia. "I study anatomical changes to the retinal neurovascular unit—where neurons, astrocytes, glial cells, pericytes and blood vessels come together and function as a unit—as it relates to myopia development, in the hopes of better understanding what happens and what can be done to potentially halt or slow down myopia," she says.
In the lab, Ms. Lin performs immunohistochemistry, takes retinal cell photos using confocal microscopy and uses Image J/Fiji to process and quantify photo data. Last year, at the Association for Research in Vision and Ophthalmology annual conference in Honolulu, she presented a research poster on the quantification and distribution of co-localized astrocytes and capillaries in the inner retina.
Outside of her research, Ms. Lin is also committed to helping others. Last summer, she was a volunteer optometric assistant for the New Jersey Special Olympics. "It was absolutely magical! My older brother is autistic, and one of the drawbacks of my decision to attend SUNY Optometry was being unable to participate in his day-to-day care. The next best thing to being with him is to help people like him," says Ms. Lin, who intends to work with special needs and disabled populations during her career.
This dedication also extends to her community at the College. In 2017, Ms. Lin became a student representative for the Institutional Research and Planning Committee. She worked towards designing an institutional assessment plan for the school's strategic plan. "I love being able to contribute my thoughts and opinions about student-related policies and topics," she says. "It's a committee that works on school accreditation, school guidelines, increasing student involvement and the greater sense of community that has come to define SUNY Optometry."
For Ms. Lin, her work in eye care, both as a student and in the future as an optometrist, has the ability to change lives in ways she could not imagine as a little girl at the park. "Optometry is a profession that takes care of not only the eyes, but the entire body as well. Vision is a sensory system that we often take for granted, but when we are deprived of it, the world as we know it is much different."
Media Contact: Amber E. Hopkins Tingle, 212.938.5607, amber@sunyopt.edu