Dr. Richard Soden: "This new partnership gives SUNY Optometry a presence in all five boroughs of New York City."
As SUNY Optometry's director of health care development, Dr. Richard Soden works to connect with other organizations to help fulfill the College's mission. His latest move brings the College into partnership with Vanderbilt Medical, which is part of the New York City Health + Hospitals Corporation (H+H).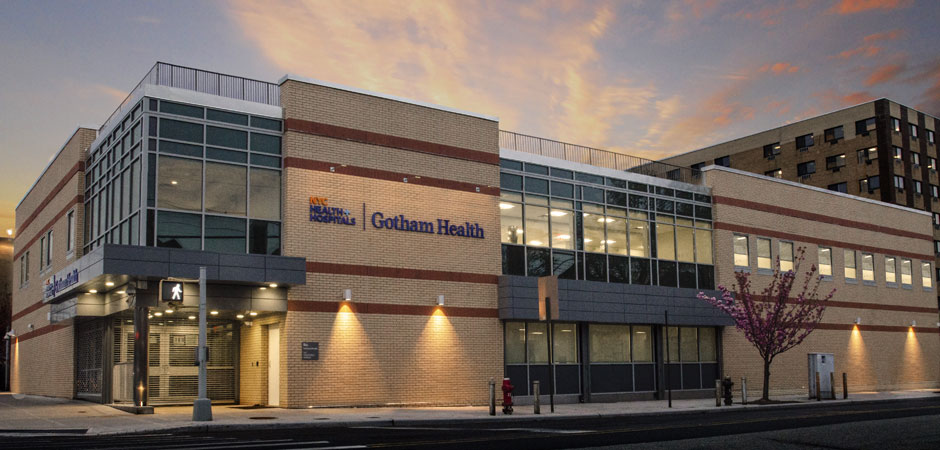 The organization opened a $28 million health care center on Staten Island in July, and the eye clinic opened two months later. NYC Health + Hospitals/Gotham Health Vanderbilt is the borough's first full-service clinic, and Dr. Soden says it is on track to serve 15,000 patients annually.
"As a result of our successes in other H+H facilities, including Gouverneur, East New York and Woodhull, we were approached to staff an eye clinic within this new facility. The partnership helps fulfill a goal of our new strategic plan: 'To provide service to the greater community,'" Dr. Soden explains, adding that this partnership increases the College's footprint in the New York metropolitan area. "Many patients are underserved and in need of quality eye care; patients on Staten Island will be able to obtain eye care at this brand new health care center that is integrated with all their other health care."
Currently, an optometrist is on duty at the new facility two days a week, but the plan is to staff the clinic full-time and add an external rotation for students at the College. There are two examination rooms, and patients can get comprehensive eye exams and treatment for many diagnosed diseases.
In the meantime, the team is working to make the clinic outstanding. "Success will be measured many ways, including patient satisfaction surveys, the need to increase eye care services throughout the week, accreditation visits and overall integration of the eye clinic with other clinical programs within the new facility," Dr. Soden says.
The clinic is just one of many SUNY Optometry partnerships currently in operation, including affiliations with community hospitals, health clinics, student health centers, psychiatric centers and missions. Up next is a collaboration with a community health network that will put mobile eye vans on the streets.