Program seeks to guide and inspire underrepresented students to careers in healthcare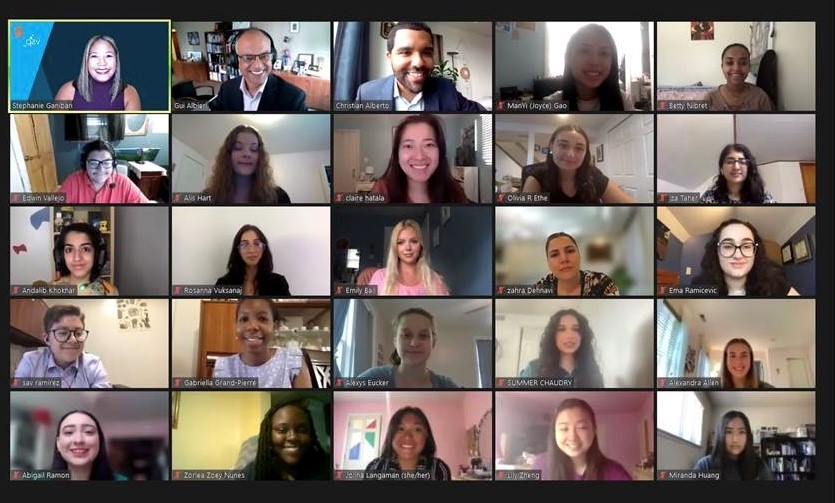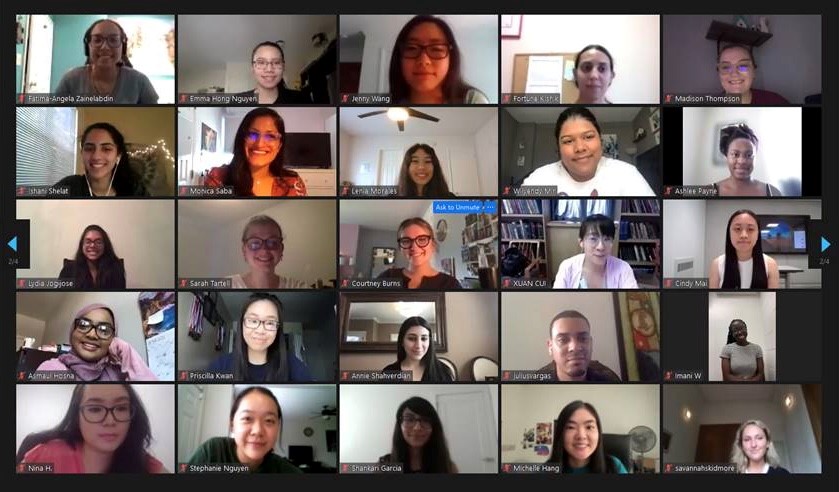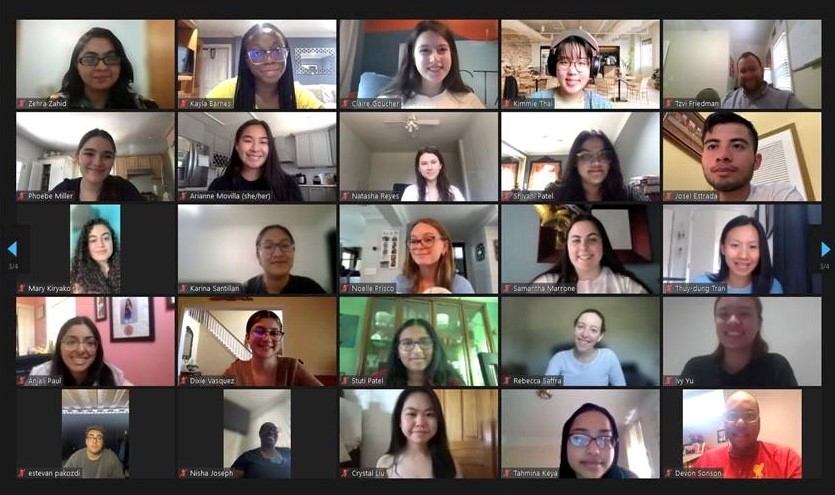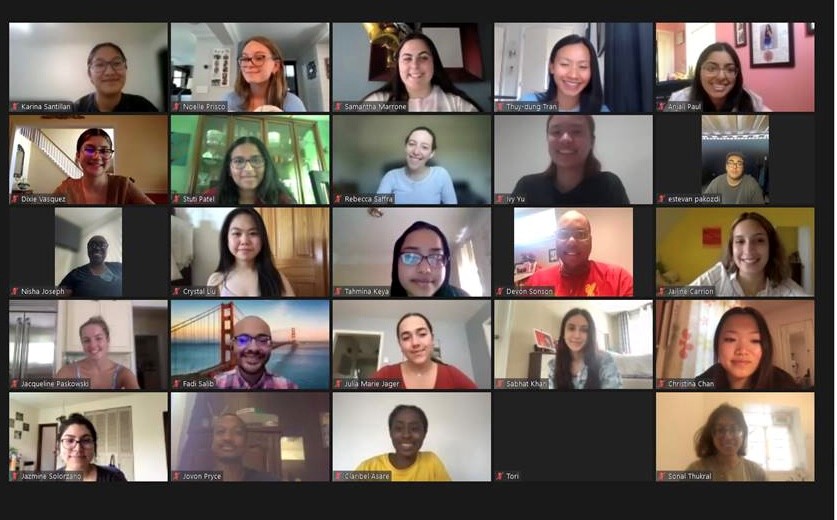 ASPIRING EYE DOCTORS 1-A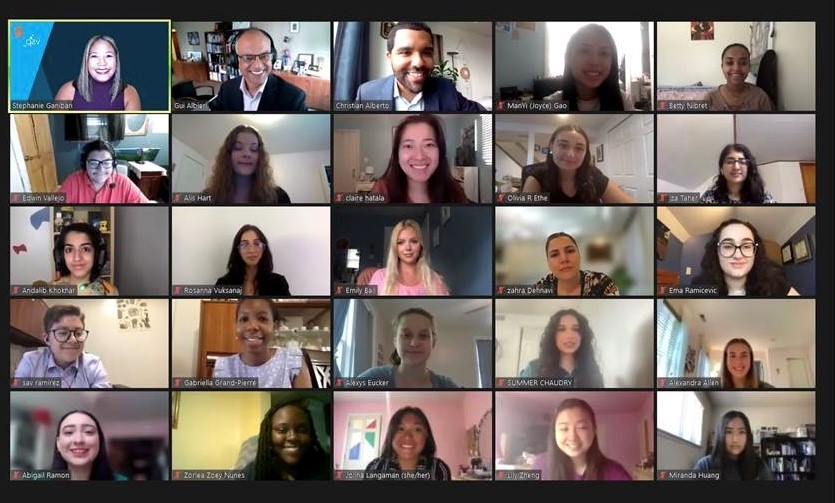 ASPIRING EYE DOCTORS 1-B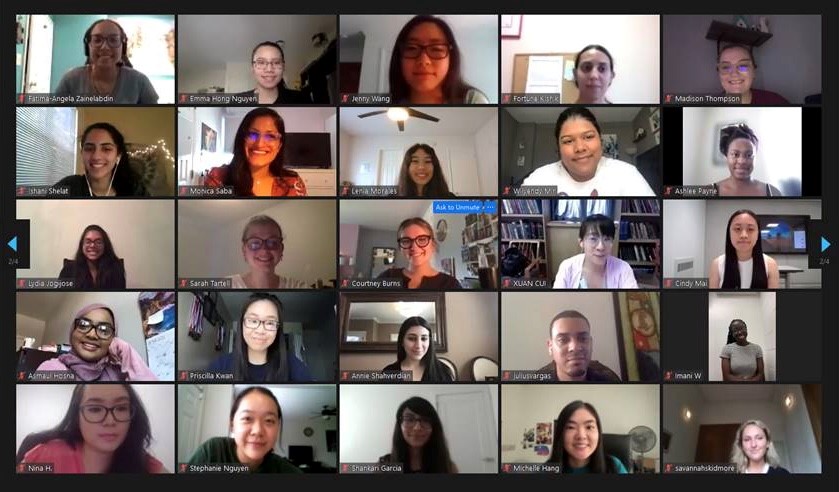 ASPIRING EYE DOCTORS 1-C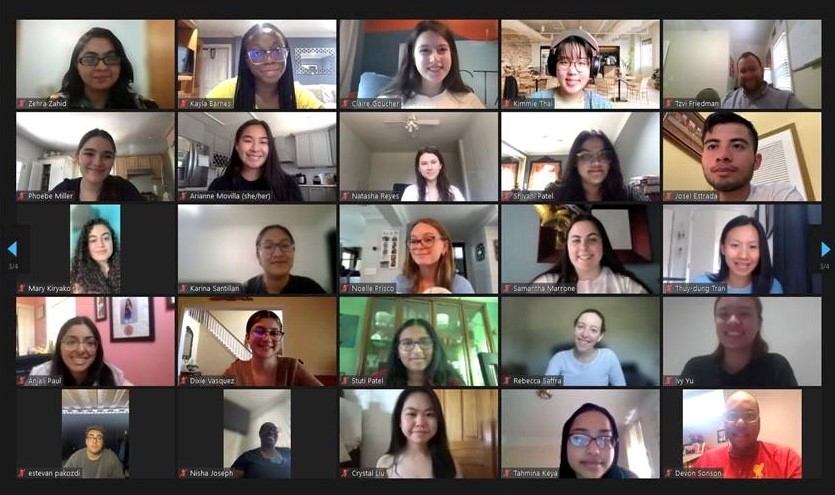 ASPIRING EYE DOCTORS 1-D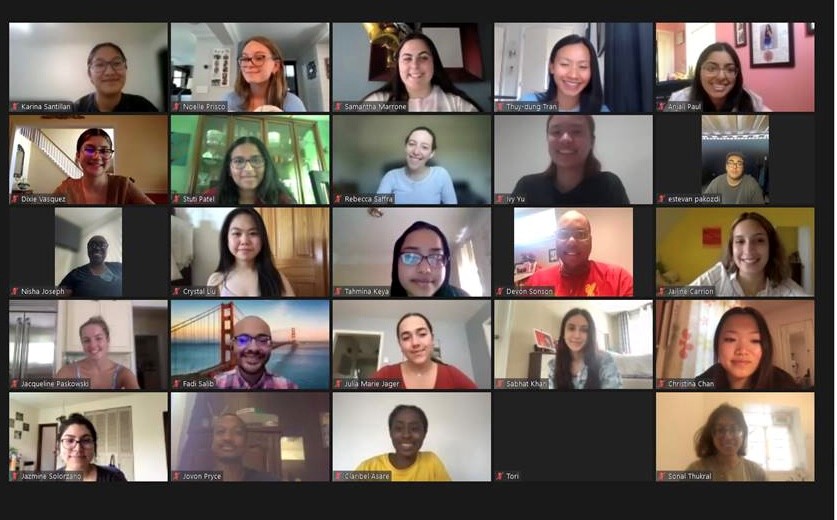 New York, NY—State University of New York (SUNY) College of Optometry welcomed more than 100 aspiring optometry students from close to home and abroad to its newly launched Eye-CARE Summer Camp, a three-day program designed to expose participants to the optometric profession and school application process while also expanding the pipeline of opportunity for underrepresented minorities interested in the field.
Hosted virtually June 28-30, the camp at SUNY Optometry was created in collaboration with VSP Global who funded the initiative.
"We are interested in minimizing barriers to optometric education and practice for underrepresented and financially disadvantaged students, and grateful for VSP's support and vision in sponsoring a program that reaches a broad and diverse student population," said Guilherme Albieri, PhD, vice president of student affairs and chief diversity officer at SUNY Optometry. "The camp provides a way for us to share insight from many positions and perspectives in the field, including the outlook for personal and professional growth in optometry amid a rapidly evolving health care environment and the steps needed to fulfill the vision of becoming a doctor."
The camp also sponsored free enrollment for 25 qualified campers in a 4 to 6 week Kaplan "Live Online" prep course for the Optometry Admission Test.
"We're honored to support this program and provide a diverse group of students with an opportunity to explore the profession of optometry," said VSP Global Chief Network Officer Michelle Skinner. "Eye care is healthcare, and it's important that students from different backgrounds have a chance to see all the possibilities and impact they can make as a doctor of optometry."
Eye-CARE Camp activities featured presentations by renowned optometrists and industry professionals, networking opportunities with optometry students, workshops on leadership, professional development, and clinical experience, as well as team-building exercises for student-participants.
Day one kicked off with a view of the future of vision care and the optometric profession in a changing world. Leading optometrists in practice and industry discussed new technologies, niches in optometry, care for underserved and rural populations, and the impact of the pandemic on eye care. Day two focused on building personal capital for serving patients and leading others. Topics included personal branding, creating an online professional profile with impact, humanizing eye care by focusing on the whole patient, and the rise of culturally responsive care which emphasizes mindful interaction with diverse and marginalized populations to ensure successful patient communication and treatment. Taking part in the talks were patients whose quality of life was improved and saved by an optometrist.
"The patient who spoke about dealing with headaches and health problems for a long time until an optometrist discovered she had a brain tumor during an eye exam was very moving. Her optometrist found what other doctors missed," said camp participant Josel Estrada, a first-generation college student and 2020 graduate of SUNY Albany whose dramatic shift from good to poor eyesight as a pre-teen compelled him to pursue a career in optometry. "The stories from patients made me even more motivated to become an eye doctor. I want to make that kind of difference in someone's life."
The final day of the camp covered how to craft a competitive application for graduate and professional schools, including mastering academic requirements such as standardized exams, the importance of professional exposure and extracurricular experiences, drafting a personal statement, and how to get ready for the optometry school admissions interview.
"The students were highly engaged and attentive throughout the camp sessions. They asked a lot of questions and are clearly committed to a future in the field of optometry," said Christian Alberto, director of admissions at SUNY Optometry. "We are just days post the inaugural camp and the student feedback has been pouring in highlighting the impact the camp has had on their interest in the field and our program specifically. It has been rewarding to hear as our goal was always to enlighten, encourage, and boost student confidence as they consider their career path and take the next steps. We look forward to following their progress as they move from prospective applicant and optometry student to a practicing doctor of optometry."
For more information about the Eye-CARE Summer Camp at SUNY College of Optometry and future programming, visit sunyopt.edu or call 212-938-4000.
July 7, 2021
Organization contact: Adrienne Stoller, communications@sunyopt.edu, 212-938-5600
###
About SUNY Optometry
Founded in 1971 and located in New York City, the State University of New York College of Optometry is a leader in education, research, and patient care, offering the Doctor of Optometry degree as well as MS and PhD degrees in vision science. The College conducts a robust program of basic, translational and clinical research and has 65 affiliated clinical training sites as well as an on-site clinic, the University Eye Center. SUNY Optometry is regionally accredited by the Commission on Higher Education of the Middle States Association of Colleges and Secondary Schools; its four-year professional degree program and residency programs are accredited by the Accreditation Council on Optometric Education of the American Optometric Association. All classrooms, research facilities and the University Eye Center, which is one of the largest optometric outpatient facilities in the nation, are located on 42nd Street in midtown Manhattan. To learn more about SUNY Optometry, visit www.sunyopt.edu.
About VSP Global
At VSP Global®, our purpose is to empower human potential through sight. As the first and only national not-for-profit vision benefits company, this is what drives everything we do. For more than 65 years, VSP has been the leader in health-focused vision care. Every day, the people who power our complementary businesses (VSP® Vision Care, Marchon® Eyewear, Inc., Visionworks®, Eyefinity®, Eyeconic®, VSP Optics, and VSP Ventures) work together to create a world where everyone can bring their best vision to life. That means providing affordable access to eye care and eyewear for more than 80 million members through a network of more than 39,000 doctors. And it means expanding access to vision care to those disadvantaged by income, distance, or disaster. Through VSP Eyes of Hope®, more than 3.3 million people in need have received no-cost eye care and eyewear. Learn more about how we're reinvesting in greater vision, health, and opportunities for all at vspglobal.com