Kathleen Hoang, a fourth-year student at SUNY Optometry, has won the 2018 Dr. Pat and Patrick Cummings Scholarship from Optometry Cares, The AOA Foundation. The $5,000 scholarship is possible through individual donors and Johnson & Johnson Vision.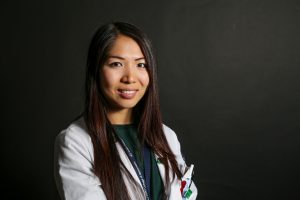 To be eligible for the scholarship, the recipient must be a fourth-year student in good academic standing and a member of the American Optometric Student Association and the American Optometric Association. The student must also submit a letter of recommendation and an essay addressing her/his goals in the areas of optometry and public health.
Congratulations, Kathleen!