For Immediate Release: July 1, 2020
Organization Contact: Adrienne Stoller, communications@sunyopt.edu, 212-938-5600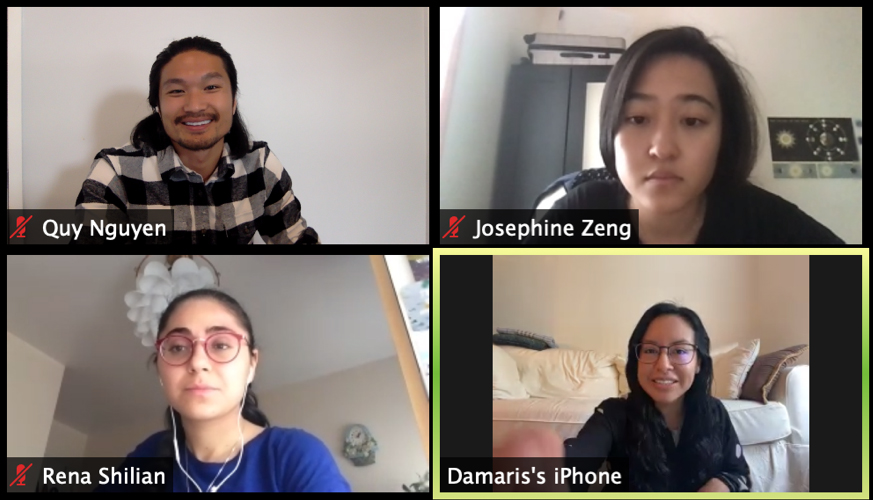 New York, NY—With sights set on expanding diversity in the science and health care fields, the Collegiate Science & Technology Entry Program (CSTEP) at SUNY College of Optometry brought together minority and economically disadvantaged college students from across the New York State region and beyond to learn about, consider, and immerse themselves in the possibility of a career in the optometric profession.  
CSTEP at SUNY Optometry is comprised of a 2-week spring internship (June 1-12, 2020) recently completed by nearly 30 students and also offers a summer academic program course entitled, "Introduction to Vision and Optometry," which currently enrolls 37 students who will earn two elective credits for participation. Although SUNY Optometry's CSTEP curriculum was forced to move online amid the coronavirus pandemic, the virtual platform has proven just as valuable and vital for all involved said Quy H. Nguyen, OD, director of career development and minority enrichment for the College.
"Programs like ours look to support under-represented minorities and under-resourced students from all over the New York region," explained Dr. Nguyen, who has overseen CSTEP since 2015. "While many programs were canceled due to COVID-19, we were able to pivot and offer a fully remote experience that was extremely successful based on our participant feedback."
As a result, remote access allowed CSTEP at SUNY Optometry to host a greater number of students this year, increasing the participant pool from 15 to 29. For the internship, students from outside of the state were able to audit the program, including those from California, Texas, Connecticut, and New Jersey.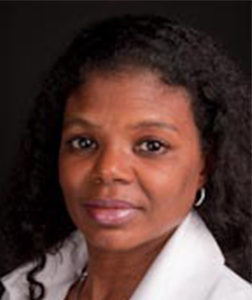 "It took a village to offer this opportunity to our deserving students in our region and beyond.  The diverse group of academic and clinical professionals that power the program is comprised of faculty like Drs. Anu Laul, Jennifer Hue, Danielle Iacono, Rima Bakhru, and Shelby Leach, our whole team in Student Affairs, and 4th year student Susan Chen.  We were also fortunate to have the enthusiastic participation of practitioners including Black and Hispanic eye doctors like SUNY alumni Drs. Damaris Raymondi and Tanya Carter, whose participation allowed for a meaningful connection with our CSTEP students of color," said Dr. Nguyen
Combining education and empowerment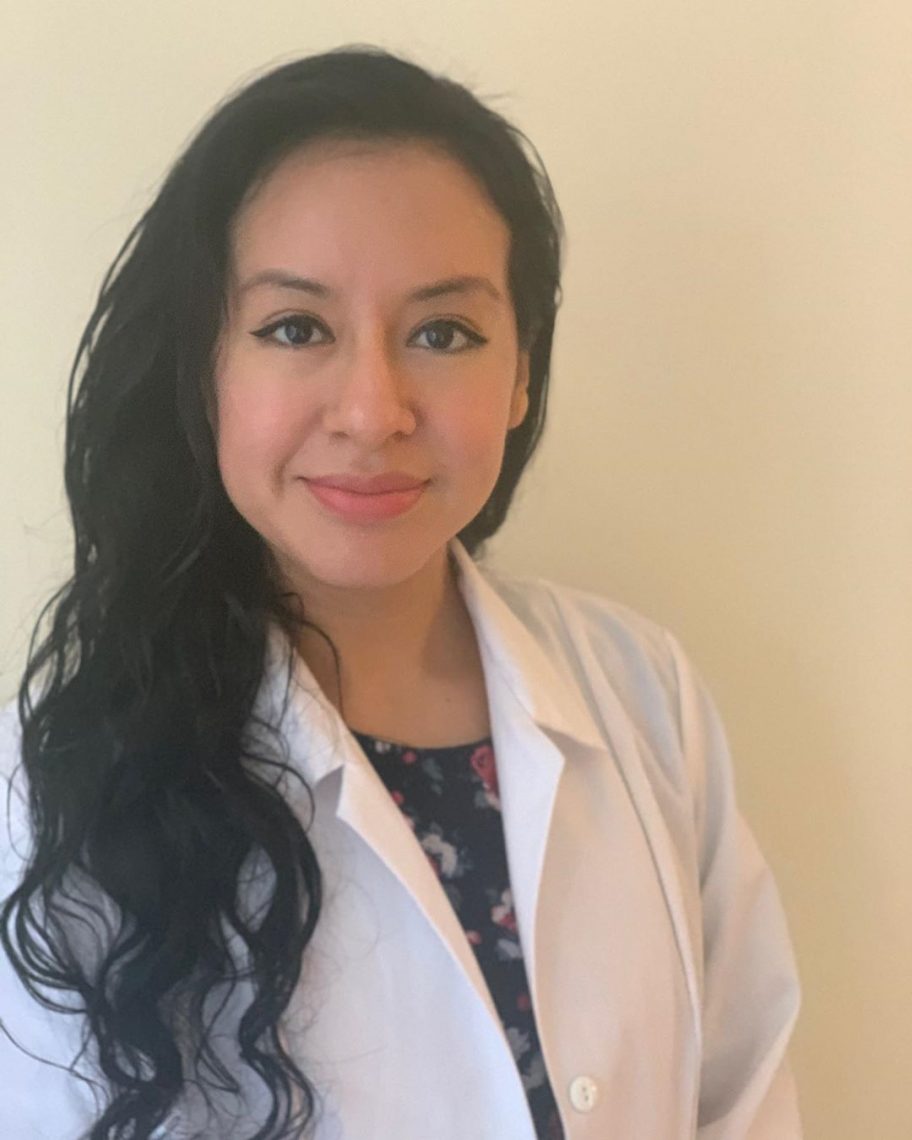 CSTEP at SUNY Optometry aims to prepare students for the profession and future endeavors.  During the program, students are required to conduct a research project and present findings in a virtual presentation.
The core of the curriculum focuses on
exposure to various facets of optometry, including clinical practice areas such as contact lenses, vision therapy and rehabilitation, ocular diseases, and pediatrics.  Students also learn skills in communication, presentation, and study, particularly in preparation for the OAT (optometry admission test) and receive instruction on how to finance professional school
"A great experience was the presentation on presentations—the advice and information will stick with me forever. I can think back to a couple of class projects where it would come in handy! Another was the discussion of study strategies which helped me find weaknesses in my techniques and how to refine them," said SUNY Farmingdale senior, Uchenna Uwaoma, who plans to pursue a career as a physician assistant. "The program and its faculty helped open my eyes to other fields in medicine and encouraged me not to give up on my true goal, no matter how difficult it may seem.
Owaoma's CSTEP classmate, Dixie Vasquez, agrees the program is a source of motivation and direction.
"Both the internship and academic program have enhanced my knowledge, expanded my networks, and made me appreciate SUNY Optometry tremendously. I am positive that it is where I want to be," said Vasquez, also a senior at SUNY Farmingdale. "As a minority woman, CSTEP at SUNY has made me certain that no matter your background, this institution will always be rooting for you and they will do anything in their power to help you." 
In response to social unrest and injustice, SUNY Optometry CSTEP also hosted a discussion on systemic racism facilitated by prominent Black scholar, Professor Landon Smith, which addressed the rampant disparities and unconscious biases in academia, health professions, patient care, and within our American communities. The audience combined CSTEP students and SUNY Irises, an OD student group formed in 2019 to support under-represented students on the College campus.
"We hope that our pipeline programs, mentorship, and increased support of these students will help expand representation within our OD workforce who will serve as role models for their communities and future generations," said Dr. Nguyen, whose leadership earned SUNY Optometry's CSTEP a near $1 million grant in support of recruitment and advancement of minority and economically disadvantaged students in optometric practice.
For the entire College community, it is a foundation for change that is building momentum as the school welcomes its most diverse incoming class of aspiring and inspiring eye doctors this year.
To learn more about CSTEP at SUNY College of Optometry, visit SUNY Optometry, visit www.sunyopt.edu.
###
The Collegiate Science and Technology Entry Program (CSTEP) project at SUNY College of Optometry exists to increase the number of historically under-represented minority students in CSTEP-targeted professions, most particularly in the growing and dynamic profession of optometry.
About SUNY Optometry
Founded in 1971 and located in New York City, the State University of New York College of Optometry is a leader in education, research, and patient care, offering the Doctor of Optometry degree as well as MS and PhD degrees in vision science. The College conducts a robust program of basic, translational, and clinical research and has 65 affiliated clinical training sites as well as an on-site clinic, the University Eye Center. SUNY Optometry is regionally accredited by the Commission on Higher Education of the Middle States Association of Colleges and Secondary Schools; its four-year professional degree program and residency programs are accredited by the Accreditation Council on Optometric Education of the American Optometric Association. All classrooms, research facilities and the University Eye Center, which is one of the largest optometric outpatient facilities in the nation, are located on 42nd Street in midtown Manhattan. To learn more about SUNY Optometry, visit www.sunyopt.edu.