From flexibility to professional fulfilment, she says the benefits of working for herself in private practice make it a no brainer.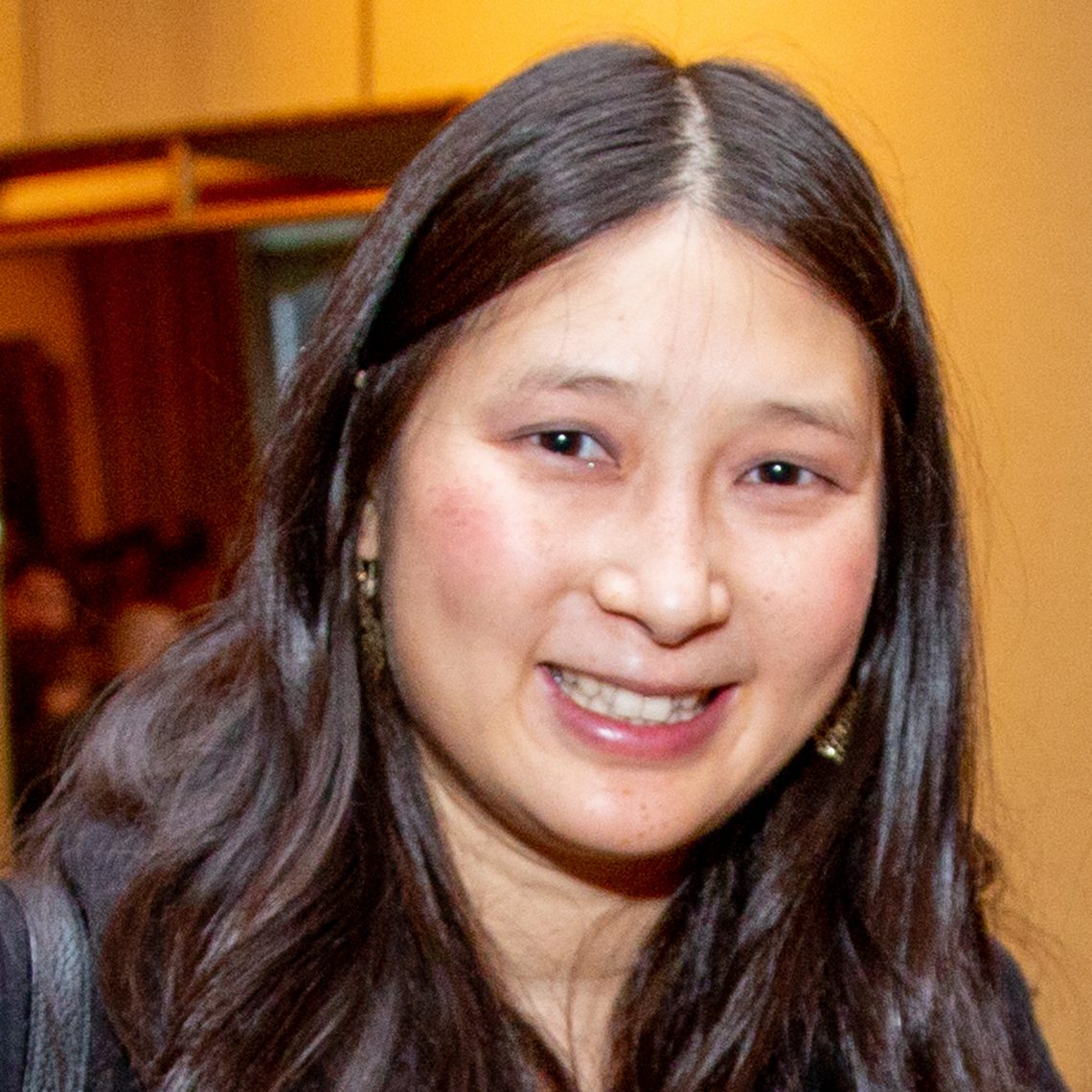 There is literally not a single day that Dr. Rae Huang '13 can recall that she didn't want to be an optometrist. "I've always been interested in eyes, and I've wanted to be an optometrist for as long as I can remember. More specifically, I wanted to be my optometrist, Dr. Thomas Freddo, who was the adult I most wanted to emulate growing up," says the Lexington, Massachusetts-native, who started wearing contacts when she was 8 years old and collected tons of "eyeball swag" (think: eyeball t-shirts, keychains, stress balls, pens, notebooks) as she followed her ophthalmologist mom to conferences all over the world.
Ironically, a trip her mother arranged in the hopes of cementing her daughter's interest in ophthalmology had the opposite effect. "She took me to South Africa to shadow and do a research study with her colleague Dr. Robert Stegmann, who was in her opinion one of the best ophthalmologists in the world," Dr. Huang explains. "He invented a new surgical treatment for glaucoma called canaloplasty. I watched him perform the surgery over and over again all day every day for a month…and decided I did not want to be an ophthalmologist."
After earning bachelor's degrees in both biology and psychology from Boston University, she headed to SUNY College of Optometry for the OD/MS program. It was an easy decision; she grew up hanging out with her mother and the cadavers in the anatomy lab at the New England College of Optometry, and knew she didn't want to start her career there. "I wanted to go somewhere new where people didn't know me as a kid," she says. The combination of SUNY Optometry's high board passing rates and her love for New York City made the College a natural fit.
Her fondest memory of her time at the College involves her "awesome" class and their first summer of clinic. "We didn't have lectures anymore, so instead of going to the library to study after school, my classmates and I went to a different bar for happy hour every Friday so we could really explore the city," she says. "And we did Tapas Tuesdays on the Lower East Side every week, and went on these scavenger hunts for the best wings or pork buns or cookies. I tried so many great places and really bonded with my classmates that summer."
Right after graduation, Dr. Huang found herself working at Pearle Vision. But it didn't take long for her to realize she needed the flexibility of private practice. "One day, my daycare called and said my son, who was just a few months old at the time, had a high fever and I had to take him to the ER. I told the staff and texted the doctor I worked for, but somehow the patients just kept coming and I didn't end up making it to the ER at all," she says. Her mother and husband took care of her son, but she knew something had to give. "It was frustrating. I quit the next day and started my own private practice. Now if my kids need me to take them to the ER, I can just call my patients myself or have my staff reschedule them."
These days, the mom of three (ages 5, 2 and 3 months old) runs three practices: Vision Care Boston, Highland Eye Care and Health, Vision and Beauty, plus EyeglassHeaven.com, an online consignment shop. While the website draws on her love of vintage frames, the practices allow her to pursue her clinical interest in myopia prevention, which began when she worked in Dr. David Troilo's lab. "I love fitting young kids with ortho k lenses and watching their myopia not progress year after year compared to my non-ortho k patients," she says. "I also spend so much time with my ortho k patients during the fitting that I get to know them really well and they become some of my favorite patients. It's kind of exciting seeing a 6D myope go down to plano within a few days of wearing ortho k lenses."
While running multiple practices is challenging, it's the achievement of which Dr. Huang is most proud. "I started my first practice cold, pretty much right out of school in October of 2013. It was hard. I had no idea what I was doing. It was all trial and error. But it worked out," she says. "I bought my two other practices in the same month from doctors who wanted to retire before ICD 10 hit, and soon I had to figure out how to manage three practices while on maternity leave with my second child. I'm proud of my ability to bite off more than I can chew and then just do my best. I feel like I can overcome any challenge. I don't have to be perfect. I just have to do my best. And that's enough."
Media Contact: Amber E. Hopkins Tingle, 212.938.5607, amber@sunyopt.edu