For Immediate Release: November 30, 2022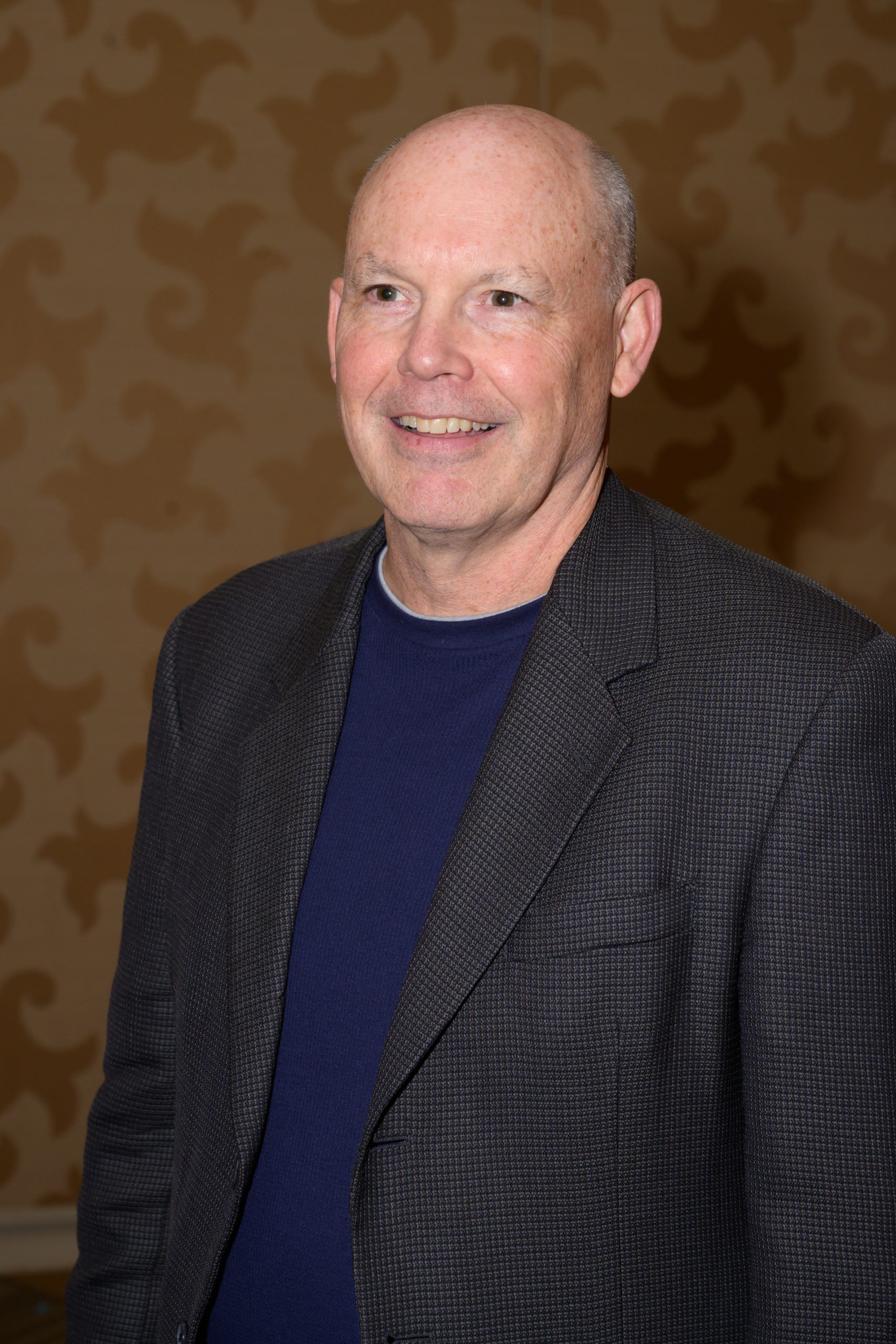 New York, NY – SUNY College of Optometry announced that Dr. Michael Sullivan-Mee, OD, FAAO, will step into the role of Chair of Clinical Education beginning July 2023, succeeding Dr. Richard Madonna who stepped down from the position earlier this year after more than a decade of service in the role.
With wide-ranging clinical and academic experience in the areas of glaucoma and ocular disease, Dr. Sullivan-Mee has spent more than three decades in various settings–from the Indian Health Service and the Veterans Administration, to a variety of academic institutions and private practice. Throughout his career, he has trained and mentored scores of students and residents. He has also served in leadership roles within the American Academy of Optometry, where he has earned his clinical diplomate credential and currently serves as chair of the Scientific Program Committee and the Glaucoma Section Diplomate program.
"We could not be more pleased to be welcoming such a well-respected and accomplished clinician and educator into the role that was so adeptly managed by Dr. Madonna for so long," said Dr. David Troilo, Vice President and Dean for Academic Affairs. "Given that Dr. Sullivan-Mee's extensive work in ocular disease has encompassed each area of our mission– education, research, and patient care–his experience and knowledge will serve our community very well."
In his new role, Dr. Sullivan-Mee will be responsible for overseeing the clinical curriculum and faculty under the clinical education department, which includes not only clinical internships and fourth-year externships but also courses on pre-clinical optometric procedures, epidemiology, public health, practice management, advanced optometric procedures, and clinical case management.
Dr. Sullivan-Mee has extensive experience in optometric clinical education. He currently holds adjunct faculty appointments at several academic institutions including the University of Houston College of Optometry and the University of New Mexico School of Medicine. He served as an assistant professor at the Northeastern State University (NSU) College of Optometry where he was the Chief of Eyecare, Director of Surgery/Specialty Care Services, and primary instructor for the Ocular Disease retina course. He also provided and supervised comprehensive eye care services in glaucoma and retina clinics at NSU and performed and supervised anterior segment laser and surgical procedures. Dr. Sullivan-Mee is not new to the SUNY College of Optometry, having completed a fellowship in the mid-1990s when he also served as an assistant professor, directing care and clinical instruction to students.
Dr. Sullivan-Mee has been a fixture in the VA system for twenty years. After relocating to the New Mexico Veterans Administration Hospital in Albuquerque during the early 2000s, Dr. Sullivan-Mee remained there for 17 years, serving as Director of Optometric Education, Chief of Optometry Section and as Acting Chief of Ophthalmology. He retired from the VA in 2019 and joined Eye Associates of New Mexico, a large private practice where he currently provides direct, full-scope clinical care primarily in the retina clinic and co-directs their residency program.
Dr. Sullivan-Mee is an accomplished scholar having published numerous research papers in peer-reviewed journals, presented many scientific abstracts at national or international meetings, and moderated over a dozen scientific paper sessions at conferences. He has delivered over 100 continuing education and invited talks on a variety of topics. He has a strong interest in clinical vision research with a focus on glaucoma. While working at the VA hospital he was involved in six clinical research projects on glaucoma including a twelve-year longitudinal investigation of intraocular pressure and ocular biomechanical properties in patients with and without primary open angle glaucoma. His research support includes the VHA New Investigator Grant and a Biomedical Research Institute of New Mexico (BRINM) research grant.
"I am very excited to join such an accomplished team at SUNY College of Optometry," said Dr. Sullivan-Mee about the new role. "Optimizing the delivery of high-quality eyecare through evidence-based clinical education in conjunction with the pursuit of new knowledge through focused clinical research has served as my career-long foundation, and this philosophy aligns perfectly with SUNY's mission and values."
For the current term, Dr. Tracy Nguyen is serving as the Interim Chair for Clinical Education through June 2023 in preparation for Dr.Sullivan-Mee's arrival.
###
About SUNY Optometry
Founded in 1971 and located in New York City, the State University of New York College of Optometry is a leader in education, research, and patient care, offering the Doctor of Optometry degree as well as MS and PhD degrees in vision science. The College conducts a robust program of basic, translational, and clinical research and has 65 affiliated clinical training sites as well as an on-site clinic, the University Eye Center. SUNY Optometry is regionally accredited by the Commission on Higher Education of the Middle States Association of Colleges and Secondary Schools; its four-year professional degree program and residency programs are accredited by the Accreditation Council on Optometric Education of the American Optometric Association. All classrooms, research facilities and the University Eye Center, which is one of the largest optometric outpatient facilities in the nation, are located on 42nd Street in midtown Manhattan. To learn more about SUNY Optometry, visit www.sunyopt.edu.
For Immediate Release: November 30, 2022
Writer: Greg Houle
Organizational Contact: Dawn Rigney, communications@sunyopt.edu, 212-938-5600