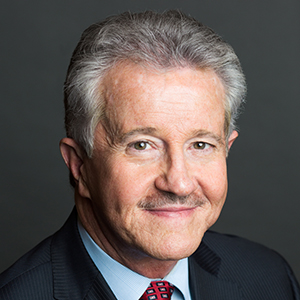 NEW YORK, December 13, 2018 – The Optometric Center of New York (OCNY), the affiliated foundation of the State University of New York (SUNY) College of Optometry, will host its 16th annual Eyes on New York Awards Celebration at Cipriani 42 in New York City on Friday, March 22, 2019.
This year's event will celebrate Regeneron and Drs. Mark and Susan Fromer of Fromer Eye Centers. Dr. Max Gomez, senior medical correspondent for WCBS-TV, will serve as master of ceremonies.
Regeneron will receive the 2019 Eyes on Innovation Award. The leading biotechnology company invents life-transforming medicines to help patients with eye diseases, allergic and inflammatory diseases, cancer, cardiovascular and metabolic diseases, neuromuscular diseases, infectious diseases and rare diseases.

Founded in 1988 and based in Eastview, N.Y., the company has seven FDA-approved treatments and numerous product candidates in development.
"Regeneron is honored to receive the first-ever Eyes on Innovation Award from the Optometric Center of New York," said Dr. Robert Vitti, the company's vice president of clinical sciences for ophthalmology. "Losing vision to a retinal disease can be devastating – a reality that optometrists know far too well as the ones often on the frontlines of diagnosis. We are deeply committed to continuing our research to bring new innovations to patients in need."
Drs. Mark and Susan Fromer will receive the 2019 Eyes on Leadership Award. Fromer Eye Centers have provided comprehensive eye care utilizing state of the art modalities and treatment options throughout the New York City metropolitan area since 1953.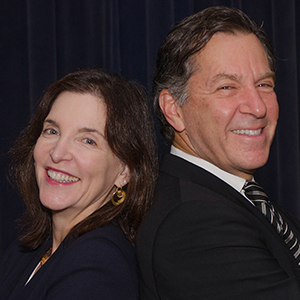 Dr. Mark Fromer joined their stepfather's practice in 1988. His sister Dr. Susan Fromer joined in 2000. Today, Fromer physicians are board-certified ophthalmologists and optometrists who have earned national reputations as clinicians and educators.
"Many of our patients are so ill they cannot bear the inconvenience of going to multiple doctors' offices," said Dr. Mark Fromer, who is an advocate for greater collaboration between ophthalmology and optometry. "Providing patients with complete eye care from both MDs and ODs in one facility is the right thing to do."
Fromer Eye Centers established a SUNY Optometry-affiliated residency program in 2012. It is the only ocular disease residency program in the state of New York in an OD/MD private practice setting.
Proceeds from the celebration will directly support patient care, scholarships and research at the College.
More than 270 attendees supported last year's event. For additional information, visit www.sunyopt.edu/gala
Media Contact: Amber E. Hopkins Tingle, 212.938.5607, amber@sunyopt.edu