From Ghana to St. Louis to Manhattan, each step along the way has made her a better doctor and teacher.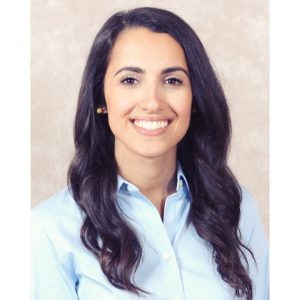 New SUNY College of Optometry assistant clinical professor Dr. Delaram Shirazian did not intend to become an optometrist. As a college student at University of Missouri in Columbia, Dr. Shirazian was planning on life as a physician—until junior year when she shadowed an optometrist and shifted her focus.
She also took a detour during her time in optometry school on Mizzou's St. Louis campus; she spent a month in Ghana as a volunteer with Unite for Sight to provide eye care for people in remote villages who sometimes traveled hours to reach the clinic. "The biggest lesson I learned in Ghana was that all individuals, regardless of their income or social status, deserve compassionate, quality eye care," she says.
Dr. Shirazian also experienced firsthand how critical patient-doctor communication is to the medical encounter. This realization about the necessity of communication has shaped everything about how the expert in low vision rehabilitation and ocular disease doctors and teaches. It may be a surprise for her students at SUNY that when they walk into her classroom—this semester she is working with third-year students in the adult primary care clinic and teaching a first- and second-year clinical optometry lab—but the greatest lessons she will impart will be about humanity, rather than eye care.
"We spend countless hours in the classroom on didactic education and countless hours sharpening our clinical skills in order to be great doctors for our patients, but we often neglect one of the most vital tools in caring for patients: our ability to create trusting, lasting relationships with them," she says. "I am working on developing lectures that focus on how we communicate with our patients and the impact that has on patient satisfaction, our career satisfaction, and improving clinical outcomes."
Meanwhile, the new SUNY Optometry faculty member is on a yet another unexpected journey of her own. She relocated from St. Louis in August and is settling into life in Manhattan.
"I love how alive this city is and the energy is unlike anything I have experienced," says Dr. Shirazian, who reads ancient Persian poetry when she is not taking advantage of New York's "endless amount of places I want to eat at, museums I want to go see, shows I want to watch, and shopping to be done!"