The assistant clinical professor grew up painting and performing—now the eyes are her medium.
Dr. Mandy Polacco arrived at SUNY Optometry in 2017 for a residency in vision therapy and rehabilitation after graduating from Southern California College of Optometry and decided to join the faculty as an assistant clinical professor.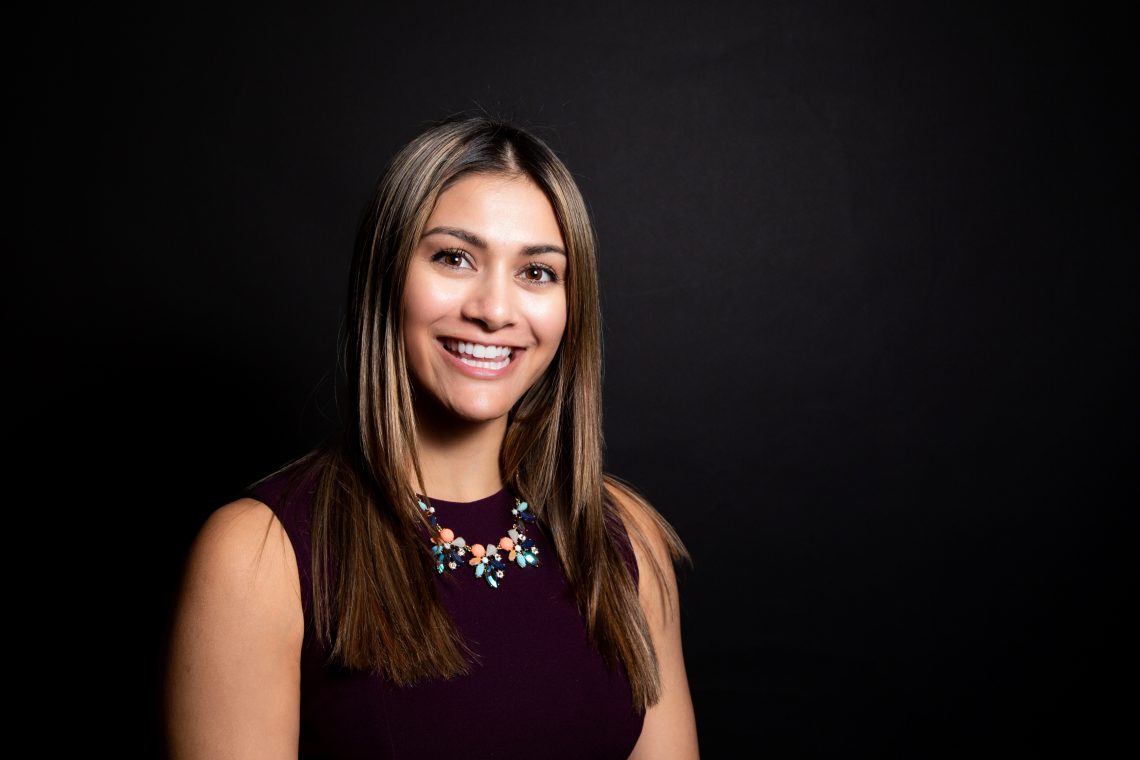 "After residency, the College was already family," she says. "It's an incredible environment where I can continue to learn from the extremely experienced faculty and have high-volume exposure to unique and challenging cases."
Dr. Polacco spends most of her time working in head trauma and neuro-optometric rehabilitation. She also enjoyed courses on strabismus management and treatment and says she cannot single out a favorite area of clinical interest. "I learn on a daily basis, and I'm sure that my clinical interests will only continue to expand."
The Hutchinson, Minnesota-native originally thought she would pursue ophthalmology. "After shadowing and working with a local ophthalmologist, I realized he didn't have the patient relationship that I desired," Dr. Polacco says. "The optometrists in the office were able to spend more quality time with each patient, and treated each one like family. I switched my career choice from that moment."
She also loves the inventiveness of her work. "Vision therapy allows me to be creative!" she says. It makes sense when you consider that Dr. Polacco grew up wanting to be an artist and performer. The biological sciences major even minored in studio art, music and voice performance.
These days, she turns to oil painting when she is not working. "It was difficult to set up the space and find time while in school. But I actually created a little paint studio in my apartment," says Dr. Polacco, who also takes dance classes and wants to join an acapella group.
But it's ultimately her work as an optometrist that fuels her: "As I continue to learn, grow and expand my knowledge base and practice modalities, I aspire to motivate others and share my passion for optometry."
Media Contact: Amber E. Hopkins Tingle, 212.938.5607, amber@sunyopt.edu