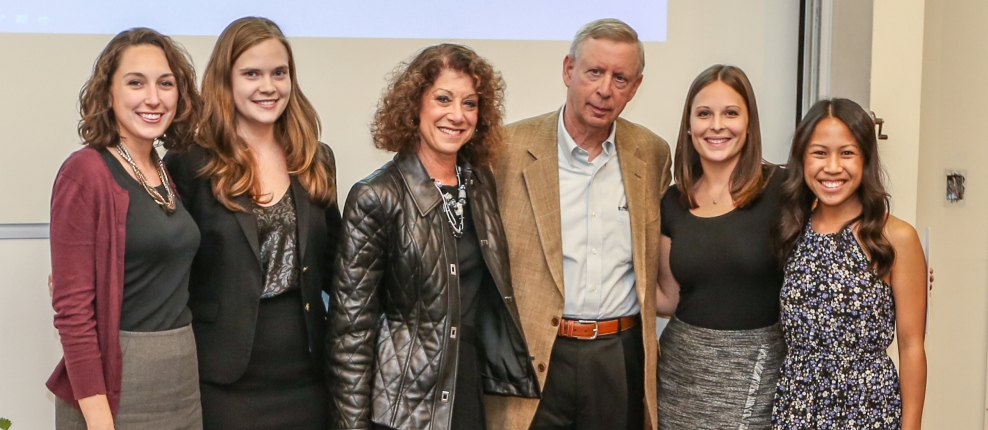 While some come to the field of optometry by chance, Dr. Ronald Millman was born with it in his blood. He is the lead optometrist at Millman Eye Associates—the practice his father founded in 1941, making it the first of its kind in all of Morris County, New Jersey. That family tie led Dr. Millman to the Optometric Center of New York board of trustees.
"My father, who was an optometrist, went to Columbia, which effectively became the SUNY College of Optometry. When he passed away in 2000, my family decided to start a scholarship in his name, because optometry has been very good to our family," he says. Starting the Dr. Nathan and Laura Millman Scholarship led to Dr. Millman joining the board in 2005.
He takes his work as the head of the board's oversight committee seriously. "We're able to secure and raise funds to give scholarships and fund projects that increase the College's ability to provide better education," says Dr. Millman. "Also, we are able to support students, because studying health professions is a particularly expensive proposition. We are able to help these future leaders of our field get to the end of their education journey."
Dr. Millman went to Rutgers University as an undergraduate and completed his professional training in Boston at the New England College of Optometry.
His own journey has been long and successful, but he is most proud of his work with patients. He has had the privilege to take care of three or four generations of patients and believes they taught him the most important lessons he has learned over the course of his career: "Listen to the patient. Listen to what their needs are, because the patient will tell you the problem and many times they'll also lead you to the answer."
With 30 years as president of his community's board of health, Dr. Millman is committed to giving back. "I think it's important to teach the following generation what you've learned so they can continue the work," he says.