For Immediate Release: February 20, 2020
Media Contact: communications@sunyopt.edu, 212-938-5600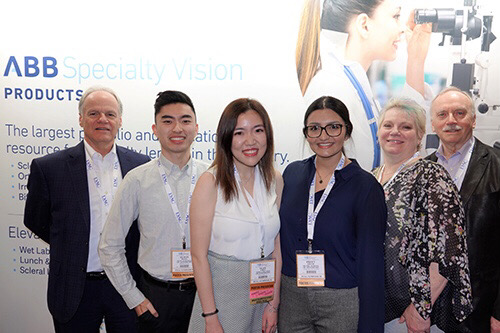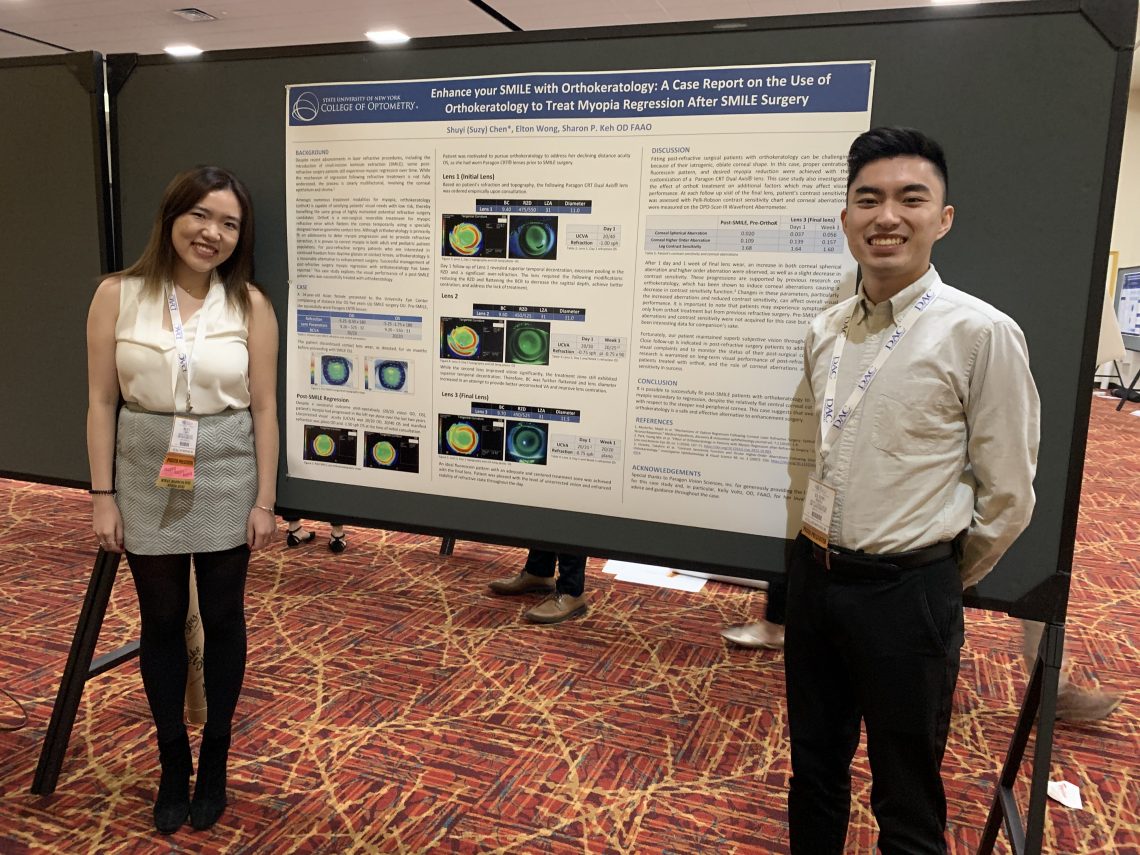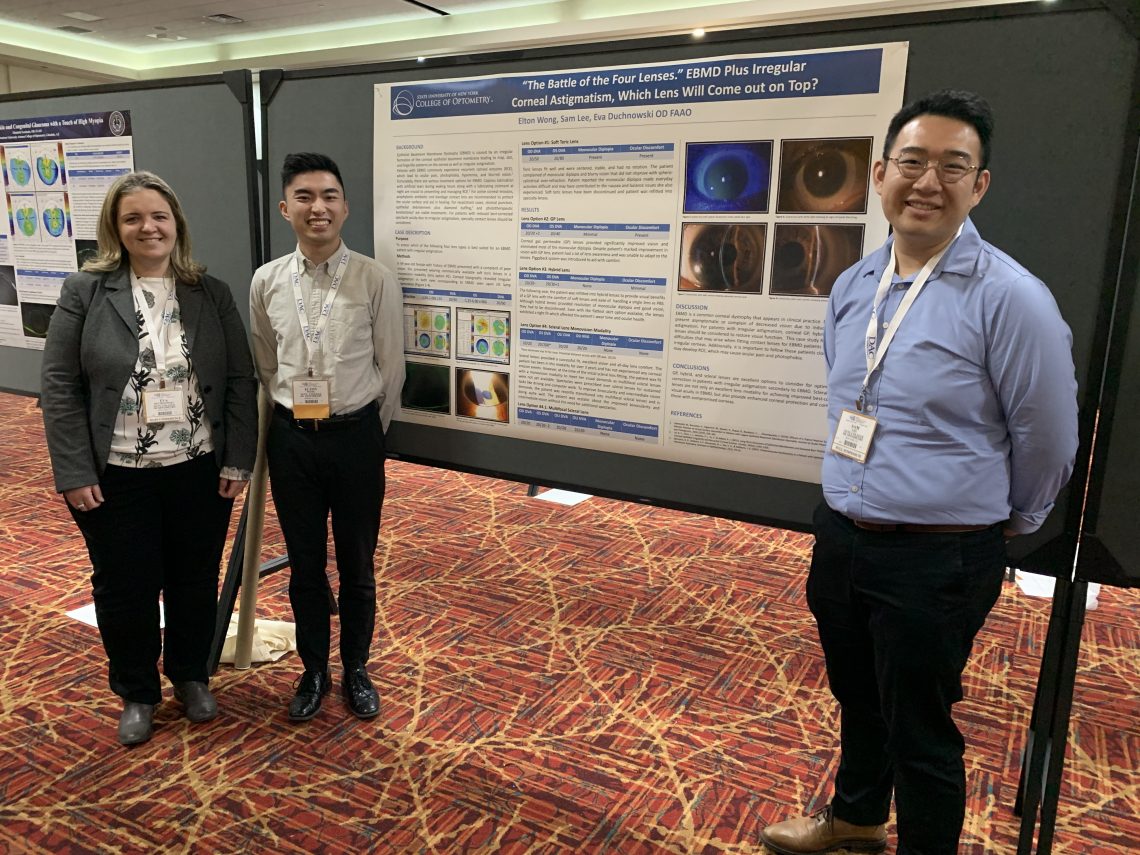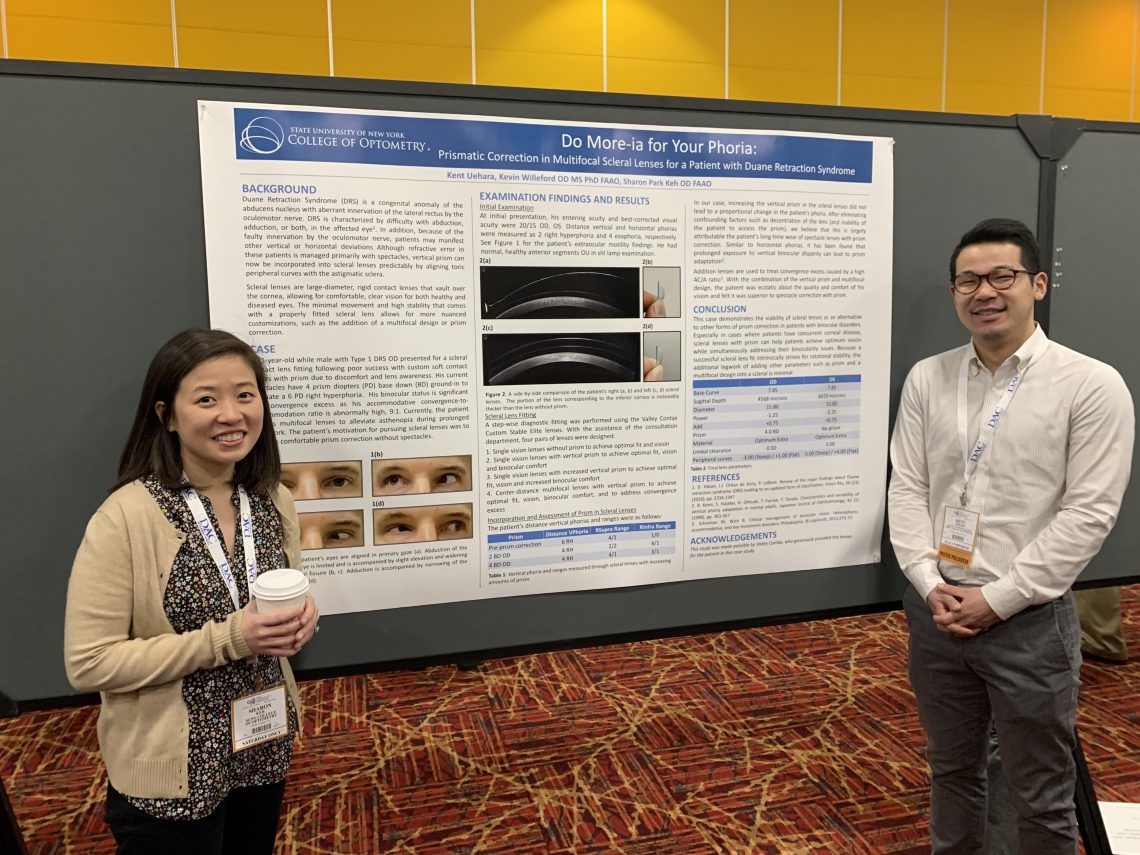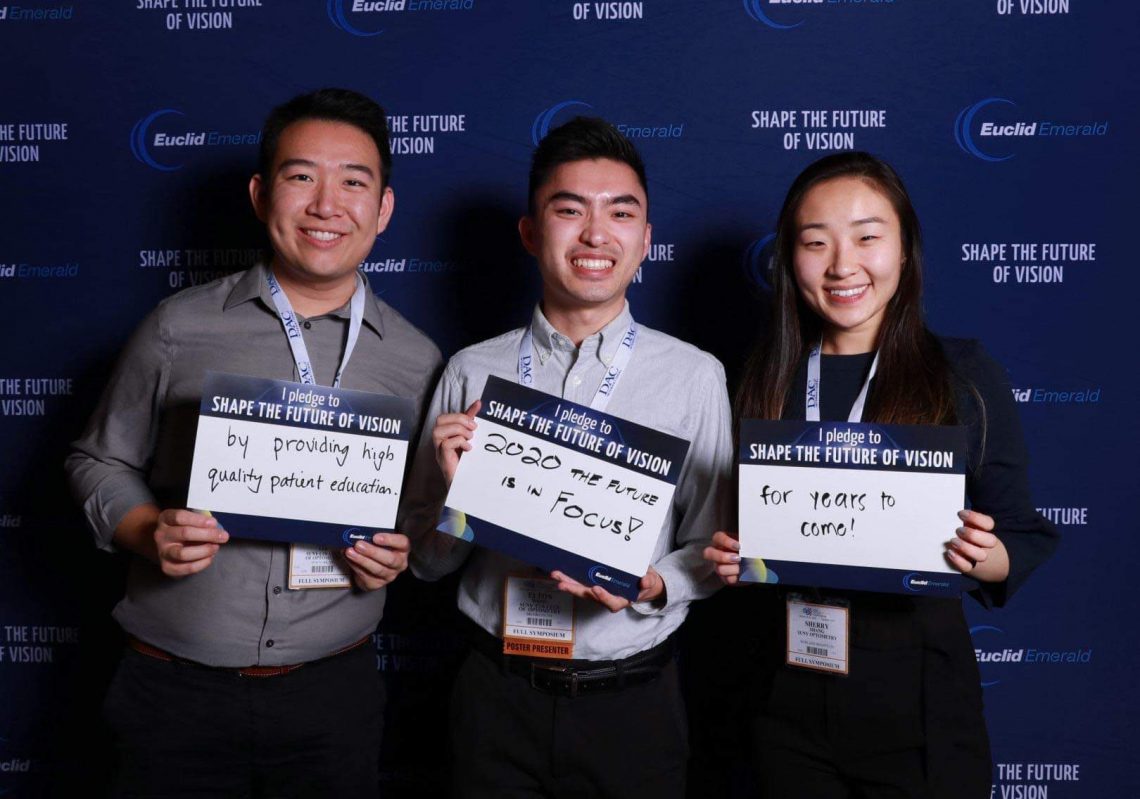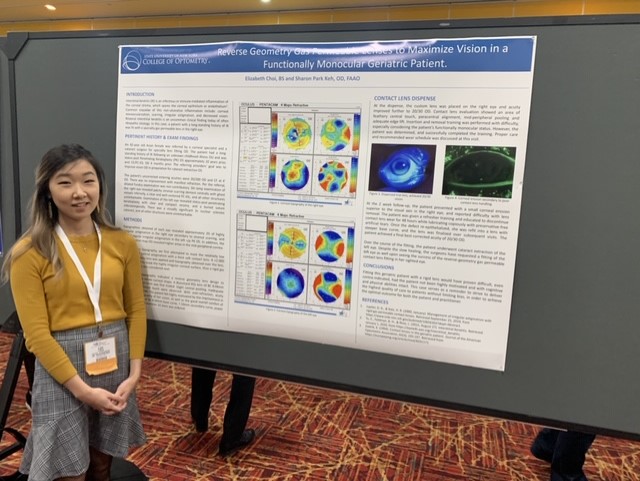 Seven of  SUNY's residents and students posters were presented at the conference – a record number. Drs. Duchnowski, Keh, and Libassi mentored the students throughout their preparation and presentation. Of the students who attended, three third year students from SUNY Optometry were recognized at the 2020 Global Specialty Lens Symposium in Las Vegas during the annual ABB Optical 2019 Optometry Student Challenge.
Each year, third and fourth-year optometry students from across the country submit an abstract on their proposed poster that focuses on study projects or student-based case histories related to contact lenses.
A $1500 travel grant to the Global Specialty Lens Symposium (GSLS) is provided for each of the top 3 authors to attend the symposium to cover travel and accommodations. Two authors and their work are also recognized as honorable mentions receiving a prize of $250 each.
Elton Wong '21 and Shuyi Chen '21 were among the three leading authors of the scientific posters. Kent Uehara '21, was also recognized as an honorable mention for his poster during the event.
Shuyi Chen, Kent Uehara, and poster author, Christina Cherny, elected to participate in the College's MicroCredential: Advanced Cornea & Contact Lens program which was started this academic year.
"It was wonderful to see the many achievements of our SUNY students as well as alumni who were speakers and poster presenters at this national meeting" said Dr. Sharon Keh, assistant clinical professor and advisor to CLEAR. SUNY Optometry alumni speakers included: Dr. Pratik Patel, Dr. Suzanne Sherman, Dr. Joseph Isik, Dr. Nicole Poon, Dr. Jacqueline Benoit, Dr. Nancy Liu, and Dr. John Gialousakis.
Optometry Student Challenge Winners
Shuyi Chen's poster concentrated on the use of orthokeratology to treat myopia regression after small-incision lenticule extraction (SMILE) surgery.
Enhance your SMILE with Orthokeratology: A Case Report on the Use of Orthokeratology to Treat Myopia Regression After SMILE Surgery
Elton Wong presented on selecting the best lens out of four for the treatment of epithelial basement membrane dystrophy (EBMD) plus irregular corneal astigmatism.
"The Battle of the Four Lenses." EBMD Plus Irregular Corneal Astigmatism, Which Lens Will Come out on Top?
Honorable Mention
Kent Uehara's poster demonstrated the use of scleral lenses as an alternative to other forms of prism corrections in patients with binocular disorders.
Do More-ia for Your Phoria: Prismatic Correction in Multifocal Scleral Lenses for a Patient with Duane Retraction Syndrome