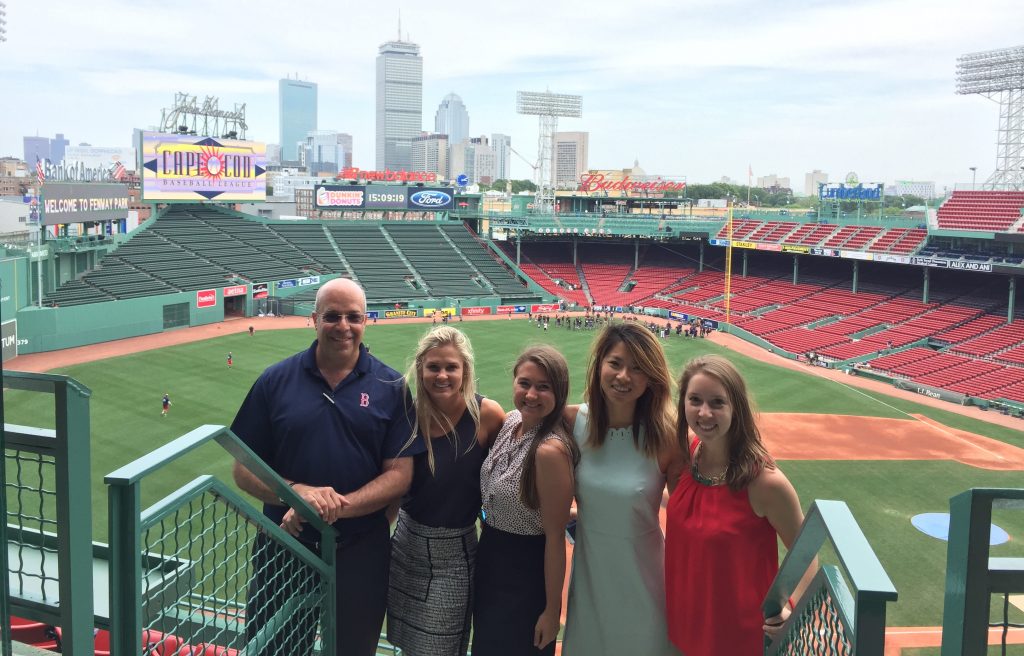 It was a day spent at one of the premiere venues in all of Major League Baseball. On July 7, associate professor and director of SUNY Optometry's Sports and Performance Vision Center, Dr. Daniel Laby, and four, third year Doctor of Optometry students from his summer sports vision elective course, traveled to Fenway Park, home of the Boston Red Sox, to examine the visual abilities of 40 baseball prospects.
The students, under Dr. Laby's supervision, tested visual function, including acuity and contrast sensitivity using targets shown for only milliseconds, as well as the hand/eye coordination and reaction times of the players, all of whom are college prospects playing in the renowned Cape Cod League this summer in hopes of entering the Major League Baseball draft in 2017.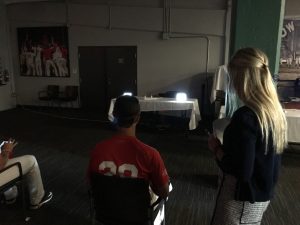 During their downtime, the group toured Fenway, getting an insider's view of the park's famed Green Monster in left field as well as the visitor's dugout.
Dr. Laby is one of the foremost experts on sports and performance vision, having begun his work in the field nearly 25 years ago with the Los Angeles Dodgers. He has also been responsible for the visual performance of eight other MLB teams as well as for the National Basketball Association's Boston Celtics and the National Hockey League's Los Angeles Kings. Dr. Laby also worked with the US Olympic team prior to the Beijing Olympic Games in 2008.
"It was a wonderful experience for the students to put into action on the 'field,' what they have been learning in class for the past several years," Dr. Laby said. "Hopefully several of the players screened today will be selected in the upcoming draft and will start their careers in baseball as our students begin their careers in eye care, having crossed paths in one of the most historic ballparks in America on this warm summer day."