Class of 2020 to receive inaugural Rising Stars Award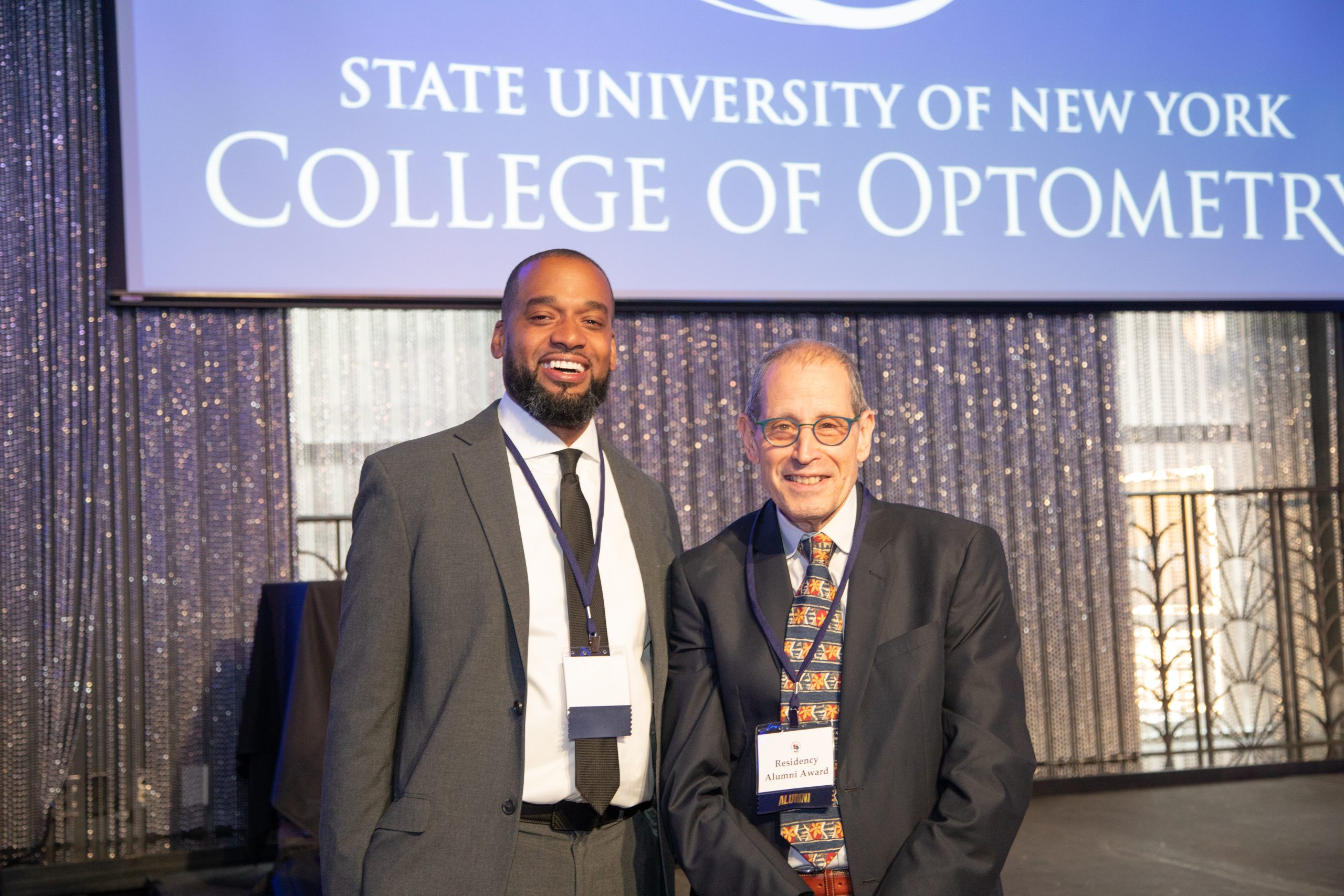 New York, NY – The State University of New York (SUNY) College of Optometry recognized outstanding alumni for their leadership and service to the profession and to the College at the Alumni Awards Celebration which preceded the annual Reunion event on Saturday, June 11th at the Edison Rooftop.
Alumni from across the country, and as far away as Australia, came together in New York City to celebrate with former classmates and honor distinguished colleagues in a tradition of leadership and advocacy that has been the hallmark of SUNY Optometry for more than 50 years. Among this year's honorees is the Class of 2020, in its entirety, which is being recognized with the inaugural Rising Stars Award for their ability to persevere and to thrive as the first SUNY Optometry graduating class following the onset of the COVID-19 pandemic.
"It was wonderful to celebrate not only our distinguished alumni, but the ability to reconnect in-person as an alumni community for the first time in three years. All of our alumni awardees have shown tremendous dedication to the field and to the College", said Vice President for Institutional Advancement, Dawn Rigney who served as the emcee for the event. "Today we celebrate volunteerism, mentorship, commitment to professional education, and resiliency during challenging circumstances with some truly remarkable eye care professionals."
Award recipients included:
Alumnus of the Year:
Dr. Jason E. Compton, '05
Alumni Mentor of the Year:
Dr. Julia Canestraro '13
Rising Star Award:
Members of the Class of 2020
Distinguished Residency Alumni Award (to be presented on June 24th):
Dr. Richard Soden, '79
Click to view photos from the Alumni Awards Celebration and Reunion or visit us on social media @SUNYOPT.
MEDIA CONTACT: Dawn Rigney | drigney@sunyopt.edu | 212-938-5600
###
About SUNY Optometry
Founded in 1971 and located in New York City, the State University of New York College of Optometry is a leader in education, research, and patient care, offering the Doctor of Optometry degree as well as MS and PhD degrees in vision science. The College conducts a robust program of basic, translational, and clinical research and has over 65 affiliated clinical training sites as well as an on-site clinic, the University Eye Center. The Optometric Center of New York serves as the College's affiliated philanthropic foundation securing resources to support the mission of the College. SUNY Optometry is regionally accredited by the Commission on Higher Education of the Middle States Association of Colleges and Secondary Schools; its four-year professional degree program and residency programs are accredited by the Accreditation Council on Optometric Education of the American Optometric Association. All classrooms, research facilities and the University Eye Center, which is one of the largest optometric outpatient facilities in the nation, are located on 42nd Street in midtown Manhattan. To learn more about SUNY Optometry, visit www.sunyopt.edu.