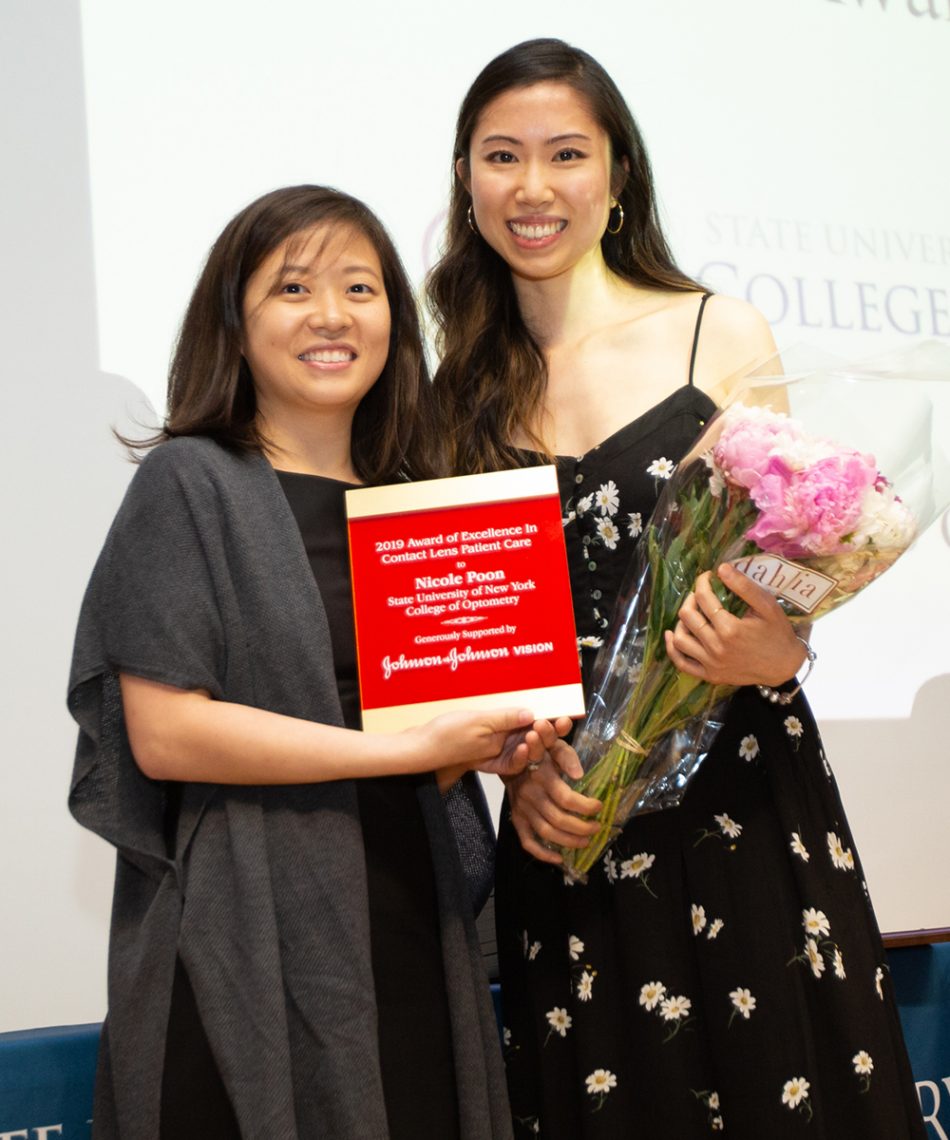 ORLANDO, June 4, 2019 — SUNY Optometry congratulates alumna Dr. Nicole Poon as she receives the 2019 Johnson & Johnson Vision Award of Excellence in Contact Lens Patient Care.
The award is given by the American Academy of Optometry Foundation to recognize outstanding fourth-year student clinicians who have demonstrated excellent overall knowledge of the contact lens field and skillful, considerate and professional care of contact lens patients during their optometric education.
A 2019 OD alumna, Dr. Poon graduated from McGill University with her bachelor's degree in physiology, pathology and related sciences in 2015. She also received the 2019 Billie M. Lyons Memorial Award for Distinguished Service to the College Community and is a previous recipient of a Charles and Mildred Schnurmacher Foundation Merit Scholarship, the Philip and Sylvia Soden Memorial Scholarship and an American Academy of Optometry Foundation Student Giving Matching Travel Grant.
Each of this year's 23 winners received a $500 educational award and a personalized plaque to commemorate the accomplishment.