She is one of the leading authorities on vision therapy and continues to innovate and expand her knowledge in this life-changing field.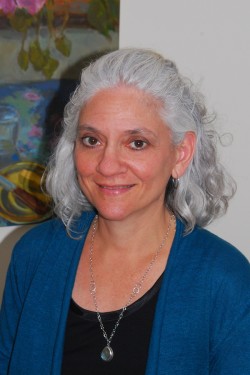 Theresa Ruggiero, OD, FCOVD, was set to become a lawyer—until a professor completely, as she put it, blew her mind.
"As a psychology major undergrad at Stony Brook, I took a class in sensation and perception," she says. "The professor premised all of his work on the idea that what we see is really determined by what our experience prepares us to see." Before, the Setauket, Long Island-native had considered vision to be about what the eyes saw, nothing more. But now, no longer interested in the legal profession, she immersed herself in the then-groundbreaking field of developmental optometry and vision therapy. "I became a research assistant and got very excited about vision."
She had three possible career paths: continue to be a researcher, become an ophthalmologist ("which would mean treating vision as eyeballs") or pursue developmental optometry. She chose the latter, and knew there was only one place to study it.
"The College was the mecca for vision therapy, the mecca for learning and training to provide vision care within this model and I had the good fortune of learning from some of the best minds in developmental optometry, people who literally wrote the book on it," says Dr. Ruggiero.
After graduation in 1987, she joined a general optometry practice in western Massachusetts and added vision therapy to the services offered there. Six years later, she opened her own general optometric practice, Northampton Vision Specialists, in Northampton, Massachusetts in a small rented office space. Today, she owns the entire building and works alongside two associates – Dr. Elizabeth Hannigan and Dr. Naomi Clay.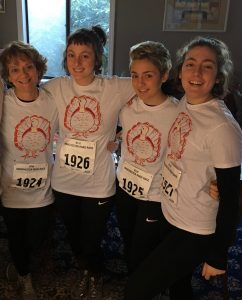 The mother of three daughters considers the successful expansion of her practice one of her proudest professional accomplishments, but another achievement built Dr. Ruggiero a name—and legacy—outside of optometry.
Approximately fifteen years ago, a new patient walked into her office—neurobiologist Dr. Susan Barry— who had strabismus. At 48 years old, Dr. Barry was about 46 years older than what most eye doctors deemed the cut off age to treat the condition, but Dr. Ruggiero was able to help Dr. Barry overcome the condition and develop stereopsis.
In 2006, the story of Dr. Barry's vision improvement was the focus of an article for The New Yorker by neurologist Dr. Oliver Sacks titled "Stereo Sue." The piece detailed vision therapy sessions with Dr. Ruggiero, and led to additional coverage of her work in outlets such as NPR and the BBC.
Though proud of the Barry success, it was in no way a final step in Dr. Ruggiero's professional development. "You don't finish your [school] training knowing everything you need to know in optometry," she says about the always-changing industry.
Today, Dr. Ruggiero is pursuing a fellowship with the Neuro-Optometric Rehabilitation Association to support her extensive work providing vision rehabilitative care for brain injury patients. She is also an adjunct faculty member at the New England College of Optometry and trains interns from the school at her Northampton practice. And as developmental optometry and vision therapy continue to evolve, one of the leading authorities in it continues—as she did as an undergrad—to have her mind blown by the life-changing potential of the field.