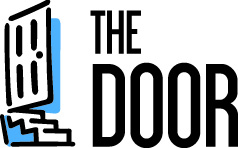 The College's growing network of collaborators in New York City is getting even bigger. Last month, SUNY Optometry began providing comprehensive eye care services during weekly rotations at The Door, a 43-year-old organization in lower Manhattan that provides a range of innovative services for young people.
Helping 10,000 individuals each year, The Door, in addition to health care services, also provides education, counseling, career development, legal assistance, supportive housing, recreational activities and more. Two fully-equipped examination rooms have been set up at the organization's Broome Street location where SUNY Optometry's Dr. Shandor Zelenger and two OD students will provide comprehensive care.
"We're very excited about working with The Door," Dr. Richard Soden, SUNY Optometry's director of health care development said. "They're a great organization doing really wonderful things in our city and we're proud to be providing eye and vision care services to the young people they serve."
"We are thrilled to be partnering with SUNY Optometry to add vision services to our Adolescent Health Center," said Ms. Julie Shapiro, executive director of The Door. "There is growing evidence that low-income youth are less likely to have access to eye care services. As one of only two health clinics in New York City devoted solely to adolescent health, and the only one located in a comprehensive youth center, our partnership will immediately address this unmet need."
"SUNY Optometry's commitment to serving New York City is incredible," added Ms. Renee McConey, director of The Door's Adolescent Health Center. "The staff at SUNY Optometry have been fantastic partners and are enthusiastic about collaborating with community-based organizations."
This new partnership is part of a growing commitment that SUNY Optometry has made toward serving the New York City community. In 2013, the College began working with the Bowery Mission and now provides care at two of the Mission's locations in Manhattan. In addition, the College provides care to hundreds of individuals each year who are unable to leave their homes in Queens and Manhattan through its long-standing Homebound Program.