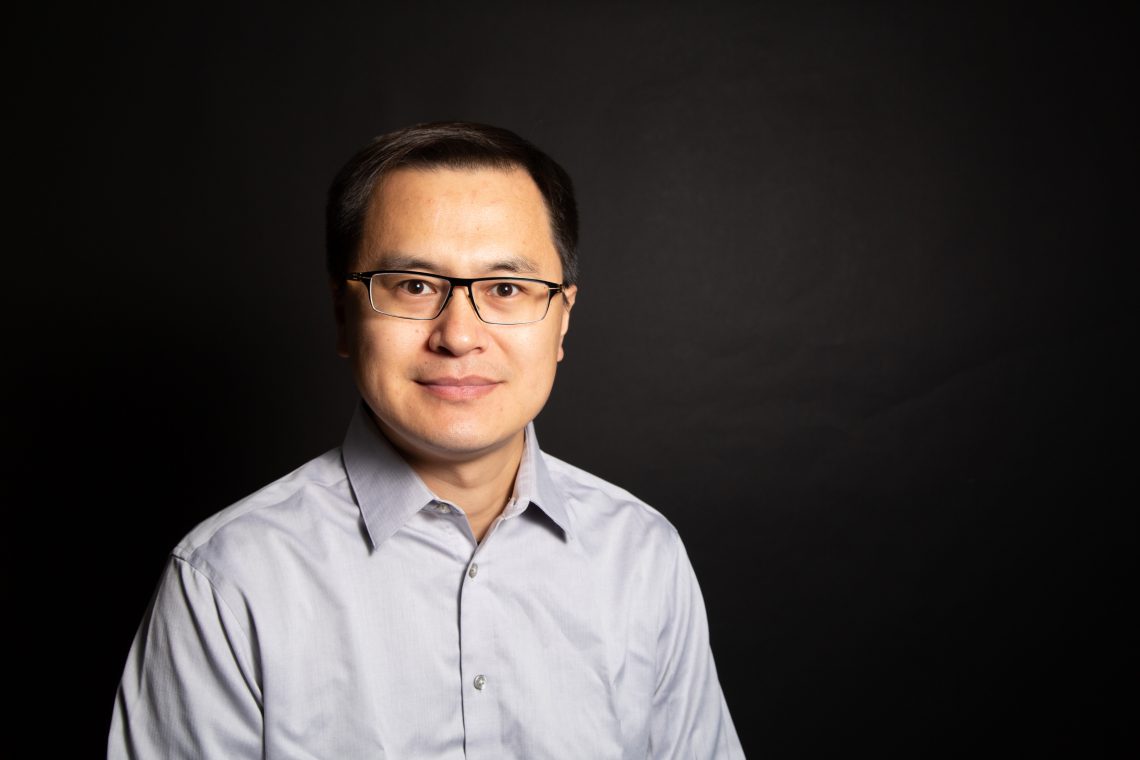 This semester, SUNY Optometry welcomed Dr. Jianfeng Wu, an ophthalmologist from Shandong, China and the latest participant in the China Optometry and Ophthalmology Resource Development (COORD) Visiting Scholars Program.
The international collaboration is an effort to address China's urgent need for optometrists and access to eye care and the recent expansion and development of five-year optometric medicine majors. Eye and vision care experts from the United States, China, South Korea, Australia and the United Kingdom have partnered to develop higher education programs to increase China's optometric workforce through the initiative.
The visiting scholars program allows a leading optometric faculty member from one of 15 Chinese optometric medicine major programs to spend up to six months at the College. "I am an ophthalmologist who teaches optometry theory in our university, but I learn optometry mainly by self-study," says Dr. Wu, who was once a cataract surgeon and became introduced to optometry theory and practice in 2008. "COORD gives me a chance to learn U.S.-style optometry, which I believe to be the best in the world."
Dr. Wu took three courses on the basics of optometry, while auditing a handful of others and learned how the University Eye Center runs. He believes that learning how to practice in accordance with international standards will benefit both his patients and his students at the Medical School of Shandong University of Traditional Chinese Medicine, where he is a professor in ophthalmology and optometry, lecturing primarily on ocular diseases and optometry theory. He is also head of scientific research at the affiliated Eye Hospital of Shandong University of Traditional Chinese Medicine.
Each COORD scholar is required to complete a work plan prior to the start of the semester of what—and how—they intend to learn. They are expected to attend classes and laboratory sessions and participate in clinical observations in their chosen area of expertise. They must also develop a course to be delivered once they return to China.
Other participating North American COORD institutions are New England College of Optometry in Boston, Pacific University College of Optometry in Forest Grove, Oregon, Chicago's Illinois College of Optometry and the University of Waterloo School of Optometry in Waterloo, Canada. COORD's predecessor, China Optometry Resources Development, launched in 1997 to select Chinese medical professors to study at colleges of optometry in the United States, promote resource sharing, and arrange for American professors to teach in China.