The OD/MS student has personal and professional reasons to tackle myopia.
Brenda Tan, a fourth-year student in the OD/MS program at SUNY Optometry, took her first step into an optometry career with a biology project on myopia control and the structure of the eye—when she was in the seventh grade.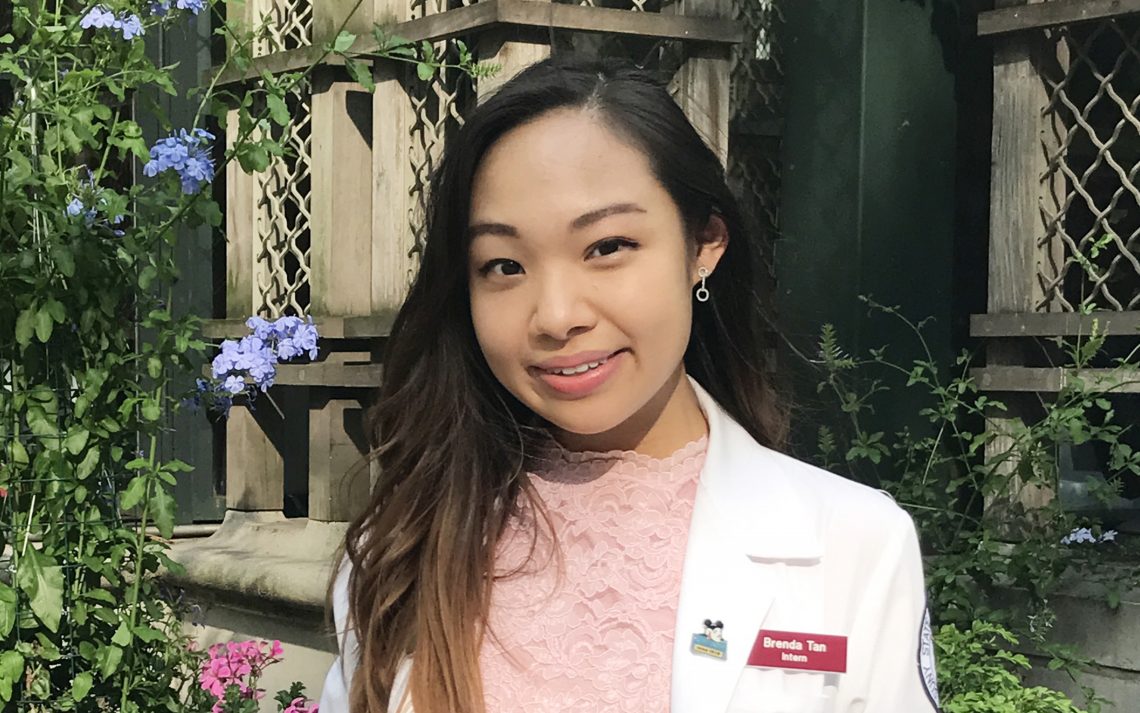 Though young, the then-tween had already spent a significant amount of time thinking about vision care. "The optometrist was probably the doctor I saw the most while I was growing up," says Tan, who describes herself as a "pretty high myope."
After completing an undergraduate degree in biology at Brown University, Tan officially entered the eye care profession. That fall, she got a job as an ophthalmic sales associate at Tortoise and Blonde Eyewear in New York City. While working under the supervision of an optician, she learned about the College's OD/MS program. It was as an enrolled student, hearing presentations from the MS students during her first year, that Tan remembered her middle school interest in myopia.
She now researches the pathogenesis of myopia. "My interest stemmed from being myopic myself and watching the incidence of myopia skyrocket in Hong Kong and China which is where my parents are originally from," she says. "I have questioned why we've seemingly done so much in this realm and yet know so little on how myopia works throughout the OD/MS program at SUNY Optometry."
Tan also contributes her own research to the field. She received a travel grant to co-present on using low ambient light to explore the genetics of myopia at The Association for Research in Vision and Ophthalmology's annual meeting. "It was incredible to meet the writers of the papers I spent so much time reading," she says about attending the conference. "I also appreciated the ability to perfect my 'elevator pitch' in summing up my research and think critically when looking at basic research."
Her research came with a unique set of obstacles. "To date, most research done to understand the pathogenesis of myopia uses lenses. This current model however is imperfect as myopia occurs as a result of environmental and genetic cues," says Tan. "Fine-tuning objective measurements and setting standards for what is statistically significant was the most challenging part for me."
Fortunately for Tan, she was able to tackle it because of one of the most critical things she learned as a student at the College. "Don't be afraid to reach out for help!" says Tan, who considers Drs. Stewart Bloomfield and David Troilo her mentors. "Reaching out to experts in the field and getting another set of eyes to look at my data helped me re-evaluate my work in a new light."
This belief will serve her well in her post-graduate plans to do a residency in ocular disease and primary care. "I hope to continue researching in a clinical based setting," she says. "I also see myself as a future educator—perhaps as a clinical supervisor."
Media Contact: Amber E. Hopkins Tingle, 212.938.5607, amber@sunyopt.edu