The first-year student and Gehr scholarship recipient is committed to keeping vision care cool.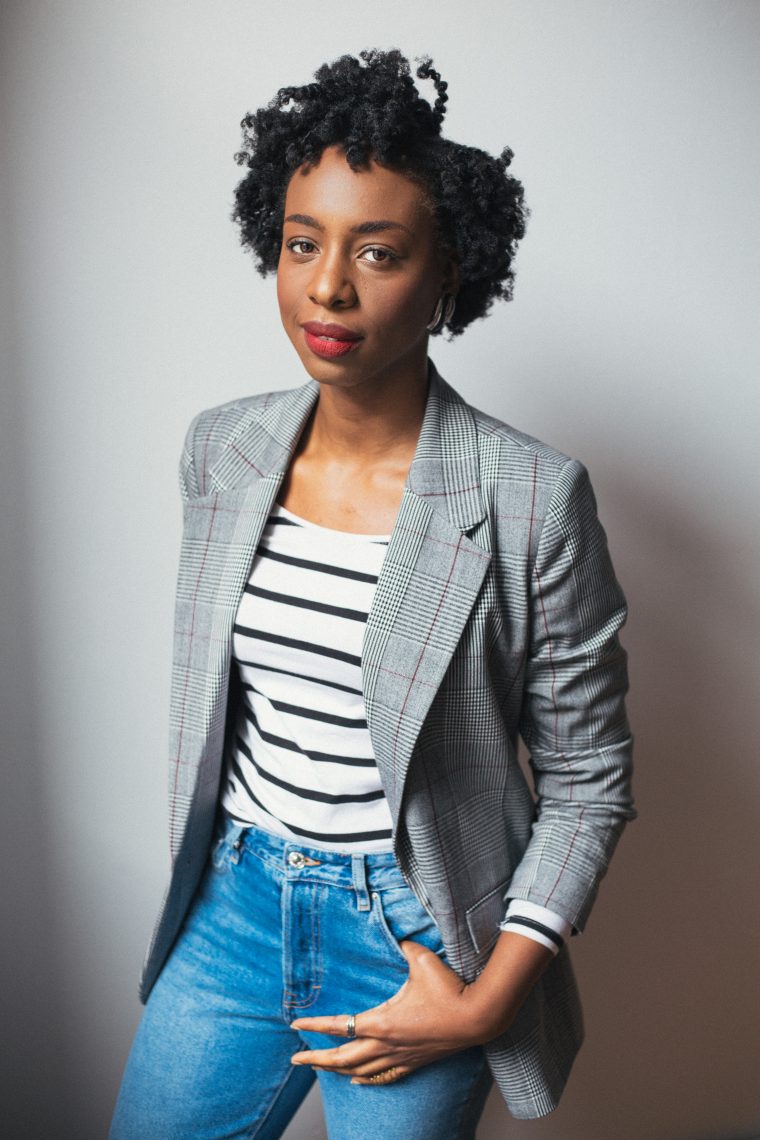 Osasenaga West-Erhabor had many reasons to pursue optometry. First, there was her lifelong interest in science, which led to attend a health professions high school in Brooklyn. There, she had the chance to pursue different career paths. And that brought about her second reason for going into eye care: the cool factor. "I picked the visual technology major because it was alluring and, to be honest, sounded cool," says West-Erhabor. "And there my love for optometry began."
During her undergraduate years at The City College of New York, the biology major flirted with the idea of entering the public health field. Yet it only took one season to get back on course. "The summer I graduated from college [in 2013], I participated in the CSTEP project here at SUNY Optometry," she says. "This program solidified my decision to pursue optometry. Unlike shadowing where you sit and watch the route of an optometrist, this program allows you to experience the workload it takes to truly become one."
Last fall, West-Erhabor joined the College's Class of 2022. Though she is still adjusting to the rigorous schedule, it is worth it to reach her goal of working in pediatric eye care. "Most people don't know that a comprehensive eye exam can be performed on a child as young as 6 months old, which can improve their vision and other visual disorders," she says. "I've always been interested in pediatrics and vision therapy, and after graduation, I will most likely be doing my residency in either area."
She is the recipient of this academic year's Dennis and Lesley Gehr scholarship, a merit-based award launched in 2012 by Optometric Center of New York trustee Dennis Gehr and awarded to one entering student each year who graduated from a CUNY college. "I am sincerely honored and extremely grateful to Dennis and Lesley Gehr. This generous gift has made a huge impact on my education and has lightened some of my financial burden, which allows me to focus more on school," she says.
Before entering the College, West-Erharbor was already building her experience in the health care field, including an internship at the National Vision Center and a clerical position at North Shore LIJ Home Care. She currently trains medical personnel on how use a range of programs as a consultant for Electronic Medical Records.
What may be surprising to her fellow classmates—whom West-Erhabor says are the most fulfilling part of her SUNY Optometry experience so far—is her other interest. A quick Google search shows that the future optometrist has a serious love for fashion. In her undergraduate years, she was a part of a collective called The African Look, which explored street style throughout the continent. Today, she stays in style with her own blog, Westernized Southerner.
Media Contact: Amber E. Hopkins Tingle, 212.938.5607, amber@sunyopt.edu