NEW YORK, February 15, 2018 — SUNY College of Optometry has received a three-year, $200,000 grant from The New York Community Trust to provide coordinated vision and social services for visually impaired older adults and children with multiple disabilities. The project will merge quality eye and vision care and social work expertise for the benefit of underserved populations in New York City.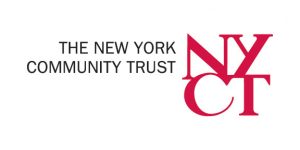 SUNY Optometry will collaborate with Stony Brook University's School of Social Welfare to create, deliver and evaluate a comprehensive care coordination program. The outcomes-based project is designed to connect patients with appropriate health care services while providing continuity and effective follow up for vulnerable populations.
A licensed clinical social worker and two master's level social work interns will serve patients with vision loss, including homebound patients in Manhattan, Queens and the Bronx and pediatric patients with special needs receiving services at the University Eye Center (UEC), the College's patient care facility.
"We are very pleased to collaborate with the UEC on expanding care coordination into the community," said Ms. Shelley Horwitz, assistant dean for the School of Social Welfare's Manhattan operations. "Homebound older adults, as well as young children, are vulnerable populations often in need of additional attention and the generosity of The NYCT will allow us to develop a unique program."
Project goals include development and refinement of intake assessment tools to determine patients' vision, health and social needs; in-person assessments by social workers in partnership with optometrists at homebound patients' homes and at the UEC for pediatric patients and their families; and care coordination recommendations for patients, their caregivers, and primary care physicians, including referrals to eye and vision organizations, medical centers, nonprofit agencies, and community organizations.
The New York Community Trust "connects past, present, and future generous New Yorkers with vital nonprofits working to make a healthy, equitable, and thriving community for all." It is a public grantmaking foundation dedicated to improving the lives of residents of New York City, Westchester County and Long Island.
Media Contact: Amber E. Hopkins-Jenkins, 212.938.5607, aehopkinsjenkins@sunyopt.edu