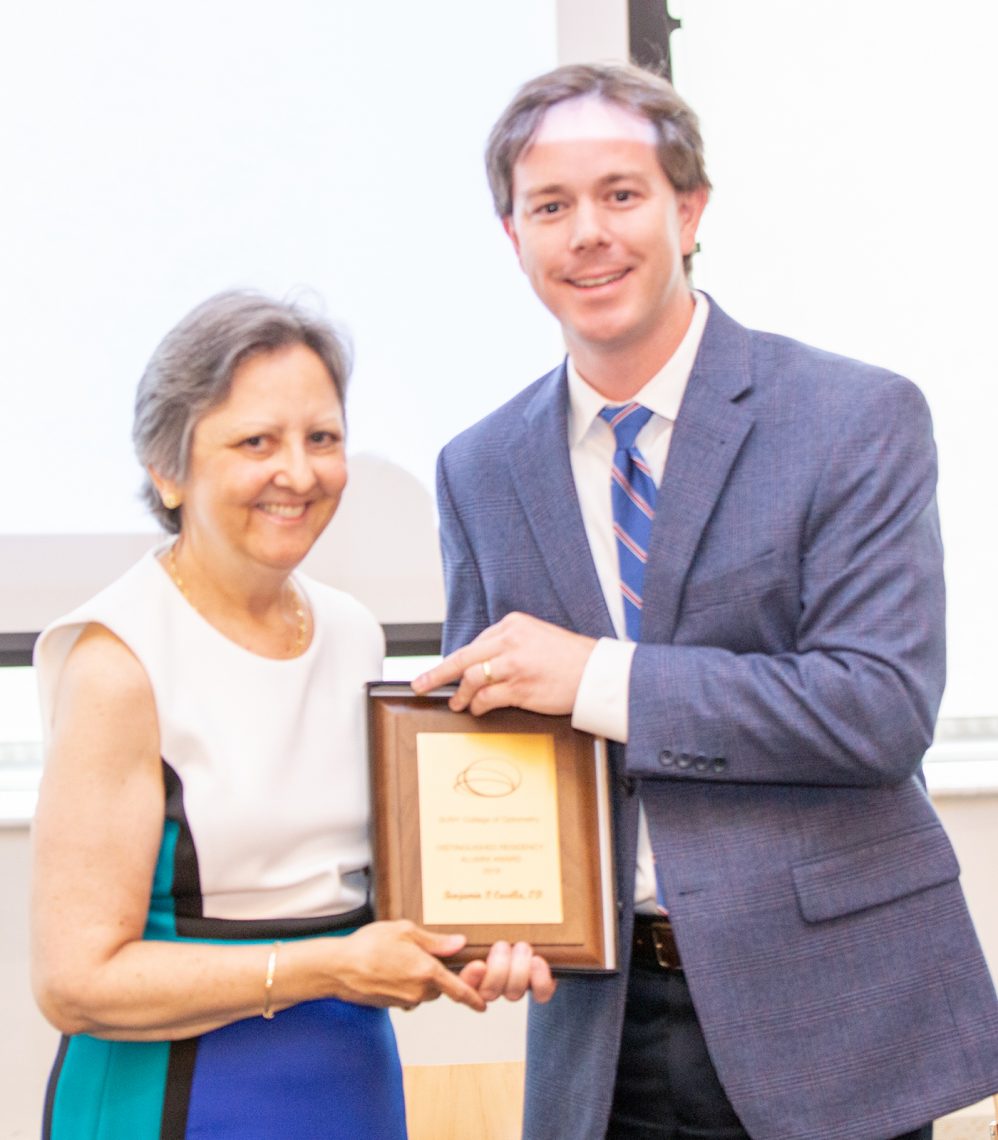 NEW YORK, June 24, 2019 — Dr. Benjamin Casella of SUNY Optometry's residency class of 2008 is the 2019 American Optometric Association (AOA) Optometrist of the Year and the College's Distinguished Residency Alumni Award recipient.
Dr. Casella is a 2007 graduate of The University of Alabama at Birmingham School of Optometry and completed his residency in ocular disease at SUNY Optometry in 2008. He is a third-generation optometrist who practices in Augusta, Georgia as chief executive officer of Casella Eye Center. The family practice was established by his grandfather in 1948, followed by his father with whom he continues to work.
"The SUNY Optometry residency in ocular disease taught Dr. Casella not only what the breadth and depth advanced competencies can bring to patient care, but it also provided the foundation for lifelong leadership skills," said the College's director of residency programs Dr. Diane Adamczyk. "He exemplifies that, by looking at residency education, one can see the future direction of the profession."
Dr. Casella is past president of the Georgia Optometric Association and has played an important role in the expansion and amplification of the scope of practice in the state.  He currently serves as chief optometric editor of Optometry Times and is a member of the AOA's evidence-based optometry committee, which writes the profession's clinical practice guidelines.
Dr. Casella has received of numerous awards, including the Georgia Optometric Association OD of the Year, SECO International's Young OD of the South Award and Georgia Optometric Association Young OD of the Year. He is a fellow of the American Academy of Optometry and a diplomate of the American Board of Optometry.
Media Contact: Amber E. Hopkins Tingle, 212.938.5607, amber@sunyopt.edu