Organization Contact: Adrienne Stoller,communications@sunyopt.edu | 212-938-5600
University Eye Care Center Offers Virtual Vision Services to Continue Serving Patients from the Safety and Comfort of their Homes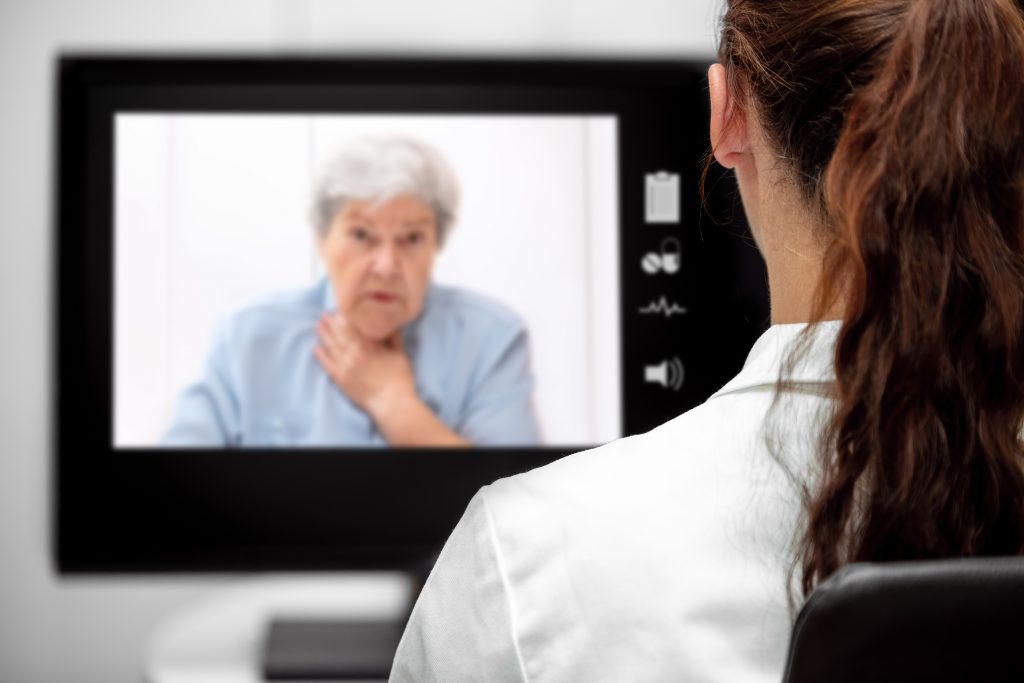 NEW YORK, NY March 30, 2020— The SUNY College of Optometry University Eye Center (UEC) moved quickly to cope with the coronavirus crisis by connecting their providers with patients via telehealth starting March 30, Monday through Friday, 9 a.m. to 4 p.m. A smartphone, computer, or any device with a camera is all that is required for a virtual visit with a UEC doctor.
"We are responding to the call for alternative solutions for our patients amid the COVID-19 pandemic and beyond this health emergency," said David A. Heath, OD, EdM, president of SUNY College of Optometry. "The telehealth platform will enable our doctors to safely, easily, and securely connect with people where they are in our community, particularly in underserved areas."
This new program will be available for ophthalmic consultations and will phase in various types of services, starting with emergency care needs such as red eye, swollen eyelids, and other conditions. Additional services and expanded access, where virtual visits are appropriate, will follow shortly.
"Bringing this new service to our patients is critical. It ensures we continue providing a high level of care while also keeping both the patients and providers safe. I am proud that we were able to accelerate the integration of telehealth at the UEC and see it as a valuable resource for our patients," said Jennifer Gould, OD, chief of advanced care services at the UEC and SUNY College of Optometry alumna.
Existing or new patients should call 212-938-4001 to schedule a virtual visit with a UEC provider. Referrals are also accepted. The online service is available for adults and children.
Patients will receive a secure link in their email or via text message upon making an appointment that will enable them to meet with a doctor remotely at the scheduled day and time. At this time, most insurance covers telehealth visits, though patients should check with their insurance provider. Charitable assistance will also be available for those in need. Patients will be able to access their visit and billing information through their UEC electronic health records.
"Our goal is to ensure continuity of care and maintenance of our patients' eye health during this uncertain time using a safe, convenient, and user-friendly tool for vision services," said Michael McGovern, OD, the UEC chief medical officer.
The UEC will remain open for patients with urgent care needs who prefer or require being seen in person. For emergencies, please call 212-938-4001 or visit the UEC web site for more information about eye health and vision care.
###
About SUNY Optometry
Founded in 1971 and located in New York City, the State University of New York College of Optometry is a leader in education, research, and patient care, offering the Doctor of Optometry degree as well as MS and PhD degrees in vision science. The College conducts a robust program of basic, translational and clinical research and has 65 affiliated clinical training sites as well as an on-site clinic, the University Eye Center. SUNY Optometry is regionally accredited by the Commission on Higher Education of the Middle States Association of Colleges and Secondary Schools; its four-year professional degree program and residency programs are accredited by the Accreditation Council on Optometric Education of the American Optometric Association. All classrooms, research facilities and the University Eye Center, which is one of the largest optometric outpatient facilities in the nation, are located on 42nd Street in midtown Manhattan. To learn more about SUNY Optometry, visit www.suny.edu