NEW YORK, March 19, 2018– Two SUNY Optometry faculty members and one of the College's outstanding fourth-year students were honored during the New York State Optometric Association's 2018 award ceremony at the organization's 123rd annual meeting in New York City on Saturday, March 17.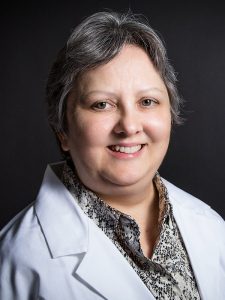 Dr. Diane T. Adamczyk was named Optometric Educator of the Year for her "exemplary contributions as an educator, clinician, author and peer leader." She has been director of Residency Programs at SUNY Optometry since 1999 and she is a professor. She began her career in 1986 as a low vision consultant and as an assistant clinical professor at the College. Dr. Adamczyk earned her Doctor of Optometry degree from the Pennsylvania College of Optometry in 1985 and completed a residency at the Newington VA Hospital in Newington, CT. She lectures internationally on ocular pharmacology, glaucoma, infectious disease control and prevention in optometric practice, headaches and on professional development topics.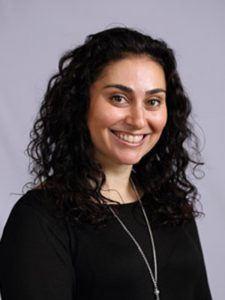 Dr. Daniella Rutner was named Optometrist of the Year for her "exemplary service and community involvement to promote the profession of optometry and the visual welfare of the public." She focuses on pediatrics and vision therapy and currently serves as chief of the University Eye Center's vision rehabilitation service. Dr. Rutner and has been a member of the UEC since 2002 and has worked at several of its affiliated sites, including Woodhull Medical Center and Ezra Medical Center. She earned her both the Doctor of Optometry and Master of Science from SUNY Optometry in 2002.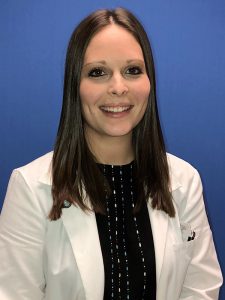 Sarah Gleason, a fourth year student at SUNY Optometry, will receive the Abram A. Hubal, OD Student Service Award during the College's 2018 commencement ceremony on Thursday, May 24 for her service as president of the Student Society of the New York State Optometric Association. She has also served as representative for the Class of 2018 and treasurer of the Beta Sigma Kappa Honor Society. Sarah traveled to Nicaragua and Tanzania on medical mission trips to provide eye care to underserved populations. Upon graduation, she will complete a residency in ocular disease and family practice at the East New York Diagnostic and Treatment Center.
Media Contact: Amber E. Hopkins-Jenkins, 212.938.5607, aehopkinsjenkins@sunyopt.edu