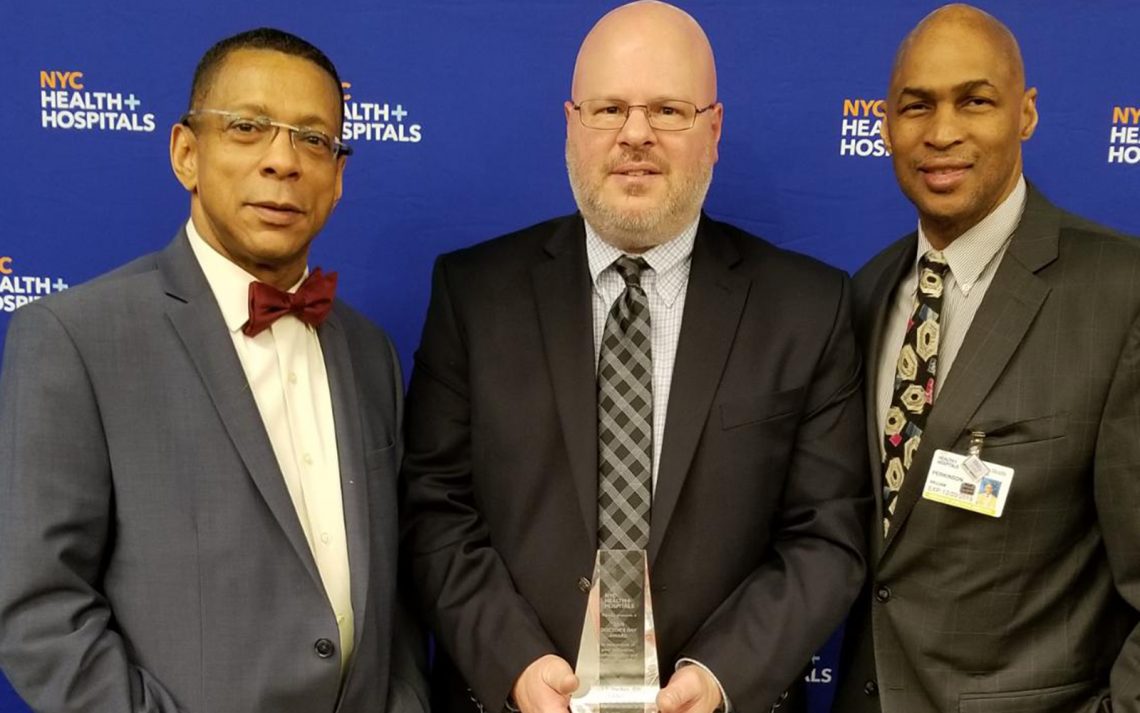 NEW YORK, April 30, 2019 — SUNY Optometry associate clinical professor Dr. Lloyd Haskes today was named Doctor of the Year by NYC Health + Hospitals/Gotham Health, East New York, which is one of the College's clinical affiliates in Brooklyn.
Each NYC Health + Hospitals facility selects one provider to be Doctor of the Year. Dr. Haskes, who is chief of eye care services and director of the family practice and ocular disease residency and externship program at the East New York Diagnostic and Treatment Center, was one of 23 honorees during the 2019 Doctors' Day Celebration at Baruch College.
Dr. Haskes received his Doctor of Optometry degree from SUNY Optometry and his BA from New York University. He completed a residency in hospital-based optometry at the Newington Veterans Administration Medical Center in Connecticut and joined the University Eye Center in 1988.
Media Contact: Amber E. Hopkins Tingle, 212.938.5607, amber@sunyopt.edu