SUNY Optometry's new two-year concurrent residency and graduate degree program is now accredited by the Accreditation Council on Optometric Education.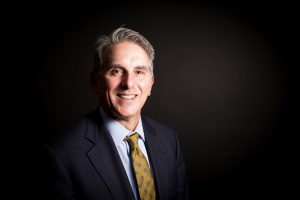 The program, which merges an accredited residency program with a Master's degree, is the first of its kind in the country. Typically, residency programs prepare optometrists to specialize in a certain area over a one-year period. This new SUNY Optometry initiative, however, takes their expertise a step further by combining the residency certificate with the M.S. in vision science over two years.
Led by vice president and dean for academic affairs Dr. David Troilo, residency director Dr. Diane Adamczyk and residency supervisor Dr. Joan Portello, the program aims to develop clinician scientists who will actively contribute to new, effective patient care methods. The College excels in several areas, including ocular disease, myopia control, contact lens and head injury, and the new M.S./Residency program represents a collaborative effort between clinical care and research faculty to train future optometrists according to their research interests.
Media Contact: Amber E. Hopkins-Jenkins, 212.938.5607, aehopkinsjenkins@sunyopt.edu