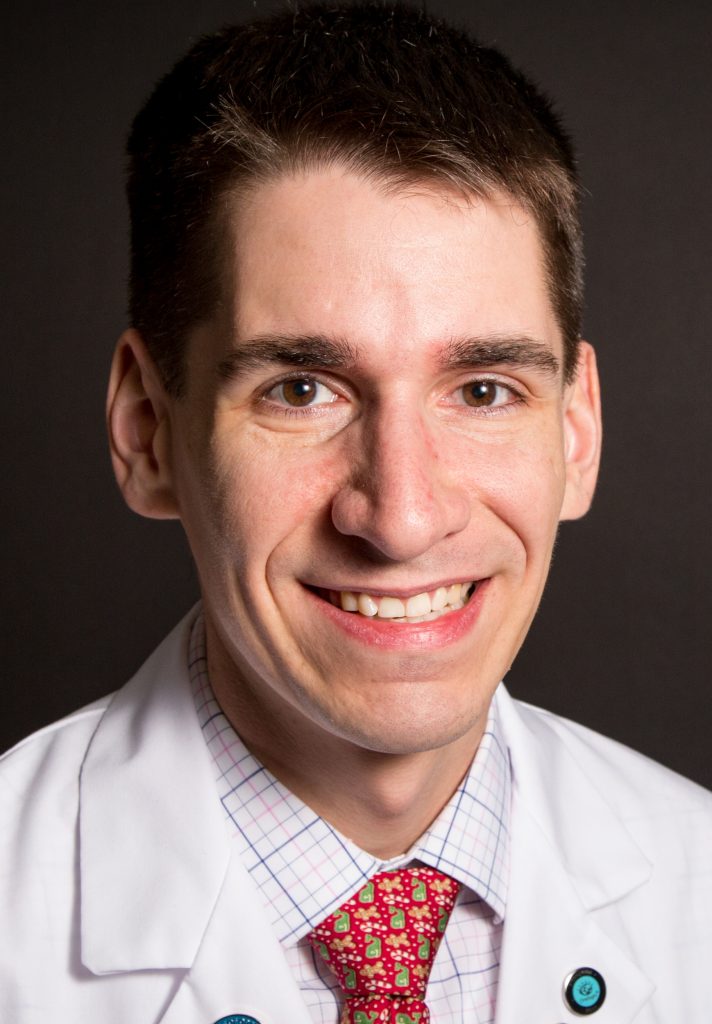 ALBANY, April 10, 2018 – State University of New York Chancellor Kristina M. Johnson presented 249 SUNY students from across the state, including SUNY Optometry's Tristan Barrueco and Jennifer Nguyen, with the 2018 Chancellor's Award for Student Excellence, at the Albany Capital Center.
Tristan Barrueco, a Basking Ridge, N.J. native, entered SUNY Optometry after serving as an officer in the United States Navy. He has flourished academically and clinically, winning numerous awards and placing at the top of his class. He has also been devoted to volunteer work at eye clinics in Nicaragua, Tanzania and rural Virginia, as well as the New Jersey Special Olympics.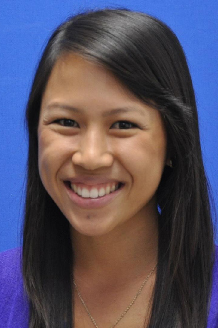 Jennifer Nguyen is from Cupertino, CA and received a bachelor's degree in bioengineering from the University of California, Los Angeles before moving to New York. She has excelled academically while pursuing an optometry degree and a master's degree in vision science. She serves on the College's Lions Club leadership team and helps to coordinate the Homework Helper Program by providing free tutoring to vision therapy patients.
"I am immensely proud of these students, who have demonstrated academic excellence and dedication to enriching their campuses and communities," said Chancellor Johnson. "From research publications in industry journals to volunteering in hospitals and local clinics to holding leadership roles at their institutions, I am inspired by each student we recognize today. Congratulations to all of the students receiving this year's award."
The Chancellor's Award for Student Excellence was created in 1997 to recognize students who have best demonstrated, and have been recognized for, the integration of academic excellence with accomplishments in the areas of leadership, athletics, community service, creative and performing arts, campus involvement, or career achievement.
Each year, SUNY campus presidents establish a selection committee, which reviews the accomplishments of exemplary students. Nominees are then forwarded to the Chancellor's Office for a second round of review. Finalists are then recommended to the Chancellor to become recipients of the award. A complete listing of student recipients is available online.
About SUNY Optometry
Founded in 1971 and located in New York City, the State University of New York College of Optometry is a leader in education, research, and patient care, offering the Doctor of Optometry degree as well as MS and PhD degrees in vision science. The College conducts a robust program of basic, translational, and clinical research and has 65 affiliated clinical training sites. SUNY Optometry is regionally accredited by the Commission on Higher Education of the Middle States Association of Colleges and Secondary Schools; its four-year professional degree program and residency programs are accredited by the Accreditation Council on Optometric Education of the American Optometric Association. All classrooms, research facilities, and the University Eye Center, which is one of the largest optometric outpatient facilities in the nation, are located on 42nd Street between Fifth and Sixth Avenues in midtown Manhattan.
Media Contact: Amber E. Hopkins-Jenkins, 212.938.5607, aehopkinsjenkins@sunyopt.edu