NEW YORK CITY – Steve Juenger, former vice president of sales and marketing for Haag-Streit USA/Reliance Medical Products, will serve as corporate chair for the 15th Annual Eyes on New York Gala at The Plaza in New York City on Friday, March 16, 2018.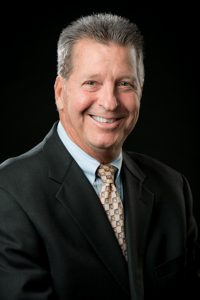 The gala is the signature event of the Optometric Center of New York (OCNY), the affiliated foundation of the State University of New York (SUNY) College of Optometry. The evening will celebrate Our Vision for Children, the College's capital campaign for a new Center for Pediatric Eye Care. Industry leaders Kenneth Lombart and Richard Lombart, co-founders of Lombart Instrument, will be honored during the festivities.
Mr. Juenger worked for Haag-Streit USA/Reliance Medical Products for 38 years and is currently a senior consultant to the president. "It is my pleasure to participate in a gala evening which recognizes the contributions to the optometric community of Kenneth and Rick Lombart, who founded and built a brand and company that served the eye care market for over 40 years," he said.
SUNY Optometry received a $1.5M grant from the State of New York to expand 3,000 sq. ft. of its clinical care facilities in November 2016. Funds raised through Our Vision for Children will be used to purchase new equipment, innovative diagnostic technology and modern furnishings to create a welcoming environment for young patients and their families. The new facility will also provide a state-of-the-art educational environment that incorporates clinical research and evidence-based practice to train future eye care professionals.
"Proceeds from this year's gala will support our new pediatric-focused eye care services for New York City's children," said Barbara Saltzman, OCNY president. "And we will be honored to host ophthalmic industry luminaries like the Lombart brothers and Mr. Juenger."
More than 300 attendees supported last year's gala, which grossed more than $335,000. For additional information about the event, visit www.sunyopt.edu/gala
Media Contact: Amber E. Hopkins-Jenkins, 212.938.5607, aehopkinsjenkins@sunyopt.edu